SMART Program reflections: Herbal View in South Africa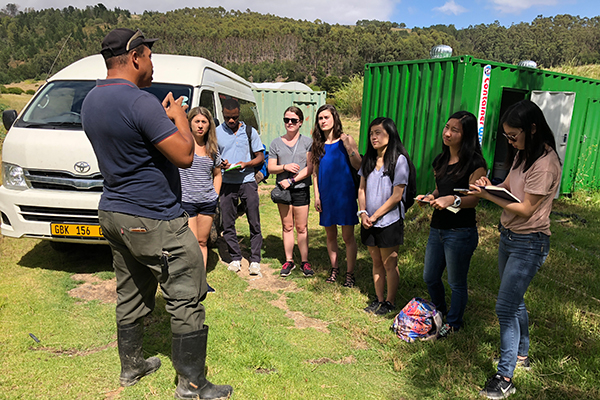 The Student Multidisciplinary Applied Research Team (SMART) Program is a unique service opportunity and part of the Emerging Markets Program at the Dyson School. SMART brings together teams of both graduate and undergraduate students, faculty, and staff from across the university and pairs them with small companies, organizations, and community groups located in developing countries and emerging economies. SMART teams work to address a specific need identified by their international partner and students work on well-defined assignments—challenging them to apply classroom knowledge and skills in real-world international settings.
Herbal View, South Africa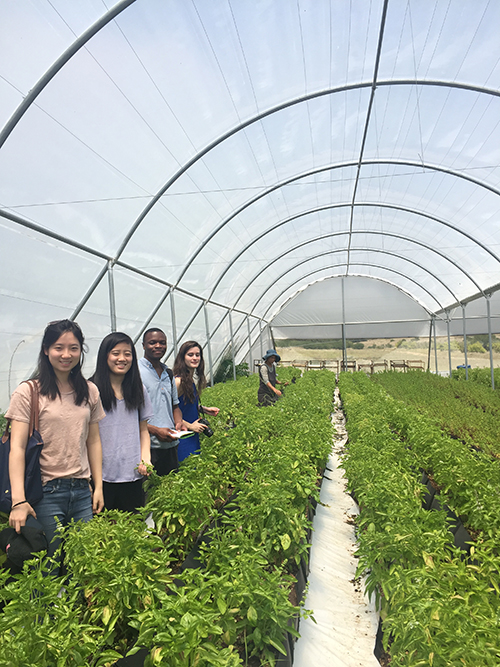 Herbal View is a hydroponic food security project that produces vegetables and herbs. The business operates on farmland in Simondium and uses tunnels, shade nets, and open fields. Recently, Herbal View has started processing herbs and spices in addition to making its own pesto. The business aims to position itself as a marketable brand in various parts of South Africa, which requires new labelling and branding and a marketing campaign. The CEO and founder, Basil Williams, seeks to expand the business thought an aggressive marketing strategy for value-added products like chillies and pesto.
Annie Yao '19
"Working on the Herbal View team allowed me to gain exposure to a new industry and furthered my appetite for learning. I enjoyed applying my classroom learning to the real world and creating impact. We used frameworks from our managerial economics class to justify our recommendation to diversify into dried herbs rather than the other growth opportunities. My favorite part of the SMART trip was our final presentation to Mr. Williams. He said that our recommendations for the business plan were more comprehensive than recommendations he received from hired professionals. He couldn't believe that the work was done by students."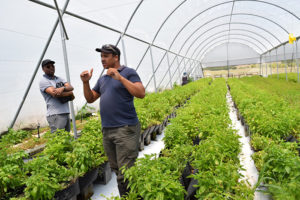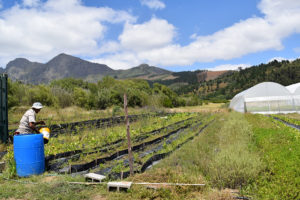 Molly Zhang '18
"The SMART program was one of the most enriching experiences I've had at Cornell thus far. It was extremely rewarding to be able to use direct concepts from our Dyson classes and apply it to a real-world small business, especially in a developing economy. I learned so much about the South African agricultural landscape and challenges to growing small businesses. It felt very fulfilling when our client, Mr. Basil Williams, was very happy and pleased with the recommendations we presented.

It was my first time on the African continent, and I loved immersing myself into the culture and getting to interact with locals. Visiting the Kayamandi township was my favorite experience, as we truly got to see how locals lived. Some of the children even ran up to give us high-fives and hugs! Getting to take a day off to visit Cape Town was also one of the highlights of the trip. I highly recommend everyone to apply to next year's SMART program."
Read more about the SMART Program service experience at Herbal View in South Africa here.