MBA Q&A: Why the future is fintech

Image credit: Cafe Credit via Flickr, under the Creative Commons License
Fintech. To some, it's a term that sounds unfamiliar. To the MBA students within Cornell Tech's classrooms, however, it's widely considered to be the future of the finance industry. A fast-approaching change that's set to radically reshape the financial services landscape, the students enrolled in the Cornell MBA fintech intensive have positioned themselves to get ahead of a financial services industry that's being reshaped in real time.
Below are four MBA students who participated in the new fintech intensive, where they took four industry-specific courses taught over the first seven weeks of the spring semester, emerging from the program as the ideal fintech-focused recruit for many financial services firms and fintech startups.
Despite their diverse professional backgrounds, these MBA students share a fascination with how fintech will continue to change and evolve. Read on to hear why each MBA candidate feels committed to pursuing a career in fintech and why there's no better time to take advantage of this industry-wide disruption.
---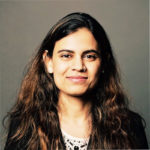 Arshi Ahmed, One-Year MBA '18
Hometown: New Delhi, Indi
Professional background: Auditing, investment banking, corporate finance, and data management
Why Cornell MBA?
Cornell has a unique ecosystem that allows students from across different programs to merge and develop coherently. Some of the compelling factors for me included access to the Cornell Tech campus in NYC, the increasing focus on technology and finance, and further development of existing curriculum. Cornell is a collaborative community with immense respect for diversity — something I have witnessed since my first visit to campus as a prospective student for the event called Johnson Women in Business.
Why the fintech intensive?
The fintech intensive allows you to understand the ever-changing dynamics of technology and its disruption capabilities in finance and other Industries. Under the impeccable leadership of Professor Drew Pascarella, the intensive is packaged to impart experiential learning through practical application of value drivers in the startup ecosystem. In collaboration with Cornell Tech, the intensive encompasses all relevant areas in fintech: blockchain, digital finance, VC finance, etc. Further, access to thought leaders in fintech also creates a path for possible recruitment opportunities.
What's your favorite fintech startup?
Green Dot, Square, OnDeck Capital, PayPal, and Betterment
What fintech trend are you most excited about and why?
Startups with revolutionized machine learning technologies are challenging banks to modify their traditional complacent ecosystems. Today, banks are incorporating APIs, digital payment systems, and mobile banking products to attract their customer base. Strategic partnerships between incumbent banks and startups in fintech are steering financial services toward modernization.
Some of the examples of fintech transition are Green Dot's mobile banking technology  removing the need for conventional, physical bank branches; OnDeck's collaboration with JPMorgan Chase facilitating lending needs of small businesses; and Betterment's AI   educating retail investors on investment needs given their risk profile.
Crystal-balling the future of finance ? "Today fintech is a subset of finance, but in future everything in finance will be fintech."
---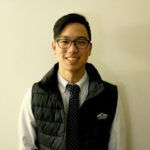 James Leung, Johnson Cornell Tech MBA '18
Hometown: Brooklyn, New York
Professional background: Consumer lending and analytics
Why Cornell MBA?
I heard about Cornell Tech during undergrad at Cornell when we won the bid for Roosevelt Island and have been hyped about it since then. So when I wanted to take some time and figure out next steps in my career, I thought why not be part of a new program that teaches in a multidisciplinary environment and encourages students to build a startup as part of the curriculum? Also, given that we're one of the early cohorts — I could feel that the school is extremely invested in every student's success.
Why the fintech intensive?
I see consumer finance/debt as a vehicle for social mobility. I'm trying to figure out how a financial product can help the underbanked or low-income population in the United States.
What's your favorite fintech startup?
Stripe
What fintech trend are you most excited about and why?
PSD2, the regulation that forces banks to expose their functionality to third parties through APIs. That really opens up the world for developers (e.g. it's more possible to become a unified interface for customer's financial lives across institutions).
---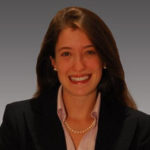 Zoelle Mallenbaum, Two-Year MBA '18
Hometown: Scarsdale, New York
Professional background: Media and investment banking
Why Cornell MBA?
Cornell stood out for being strong in the three areas most important to me: proximity to NYC, a tight-knit community, and a focus on teaching principles behind strong leadership and people-management skills.
Why the fintech intensive?
I applied for the fintech intensive because it is a new program in a space that I wanted to learn about. It's exciting to be part of a "startup" within Cornell, and help shape a program that will grow and evolve over the years. I also was excited about the experiential learning component — classes taught by industry professionals who take time out of their workdays to come to Cornell! This teaching model is different from any MBA or even undergrad class I've experience, and I've loved it so far!
What's your favorite fintech startup?
Stripe! (or Zelle — because it almost has a great name)
What fintech trend are you most excited about and why?
I'm still learning about all of the areas that encompass "fintech"— insurance, wealth-tech, payment tech, alternative lending — but I'm most interested to see what (if any) convergence occurs in the coming years. Which startups will win out? Which will emerge as the "Facebook" of their space? Which strategies will garner the most user adoption? Who will acquire whom? Will the largest players expand vertically or horizontally?
---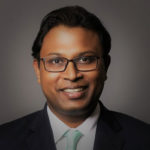 Uday Peyyala, One-Year MBA '18
Hometown: India
Professional background: Financial technology , payments
Why Cornell MBA?
As a professional in fintech, I knew that there was a perfect revolution waiting to happen. Conventional thought would be challenged and "disruptions" would be driving future growth. I wanted to have the right skillset and experiences to propel me into the fintech revolution, and Johnson was without a doubt the school for that.
Why the fintech intensive?
The intensive fulfills the desire to build up "experiences" related to the upcoming revolution in fintech. Through the intensive, I listened to enlightening talks from major thought leaders — folks in startups and major banks who are silently spearheading the revolution. I then had the chance to actually work on business models driving the change — for instance, I'm doing a project on building a digital-only banking service. These are experiences which have driven real, deep thought within myself and consequently, helped me transform myself.
What's your favorite fintech startup?
That's a tough one, I have three! Zelle, Affirm and Toast.
What fintech trend are you most excited about and why?
"Financial services everywhere" — from a consumer's mobile phone to a merchant's point of sale. Digitization enabled by app-based delivery & API-based interfaces have wrestled financial services delivery from the traditional bastion of a bank branch to literally anywhere and anytime that a consumer would want. Channels are changing, and with this I expect a tectonic shift in business models, with more centering around who really owns a consumer/merchant.
---
Alex Topchishvili, Johnson Cornell Tech MBA '18
Hometown: Tenafly, New Jersey
Professional background: Marketing and entrepreneurship
Why Cornell MBA?
While entrepreneurship is a great teacher, I felt that I would benefit from an MBA to further develop my skills in finance, marketing management, operations, and strategy. Therefore, I eagerly accepted a merit scholarship to Cornell Tech's MBA program, a studio-structured curriculum that gives students the leadership, management, and technical skills needed for dynamic tech companies.
Why the fintech intensive?
The Fintech Intensive blends teaching us hard skills, involving us in collaborative projects with both startups and institutional players in NY, and exposing us to a roster of incredible speakers. For anyone even remotely interested in fintech, this is a no-brainer. As a marketer and blockchain enthusiast, I knew this space was well-worth exploring on a deeper level.
What's your favorite fintech startup?
WeFunder and SeedInvest — What drew me to this "marketplace" is its ability to test and evaluate a more significant volume of deals in a larger laboratory. (And how they are thus better able to deploy the large volumes of capital markets seek to put into play.) For the first time since the Great Depression, entrepreneurs can raise capital from friends and neighbors instead of from risk-averse banks or venture capitalists alone. From local coffee shops and medical-marijuana startups to Zika Virus-diagnostic devices and space rockets, there are plenty of stories that deserve to be told and plenty of potential investors who deserve to hear about them. The JOBS Act to me signaled a revitalization of Capitalism and the American dream—made possible in large part by socially responsible and compliant investment platforms that carefully vet every opportunity.
What fintech trend are you most excited about and why?
I'm super interested in the impact that crowdfunding, initial coin offerings, and blockchain will have on venture capital and the prospect of democratizing private capital markets across America and beyond.