From Ithaca to South Africa: Learning to use business for a better world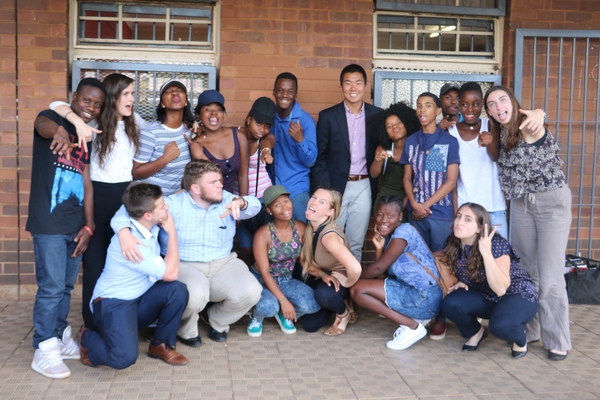 By Emma Newburger '18
Dyson's Global Business and Diversity Study Trip to South Africa aims to offer students a unique international service learning experience focused on business in South Africa, a crucial emerging market. It introduces the influence of race, gender, and culture on corporations, small businesses, and entrepreneurial enterprises and promotes transcultural understanding.
---
There are moments in life when an experience defies your expectations and changes your view of the world. For me, that moment came in January 2017 when I had the opportunity to travel with 11 of my fellow Dyson classmates and two of our professors to Cape Town and Johannesburg, South Africa, on a social business consulting experience. It was an opportunity that has shaped my perspective and has had a lasting impact on my life.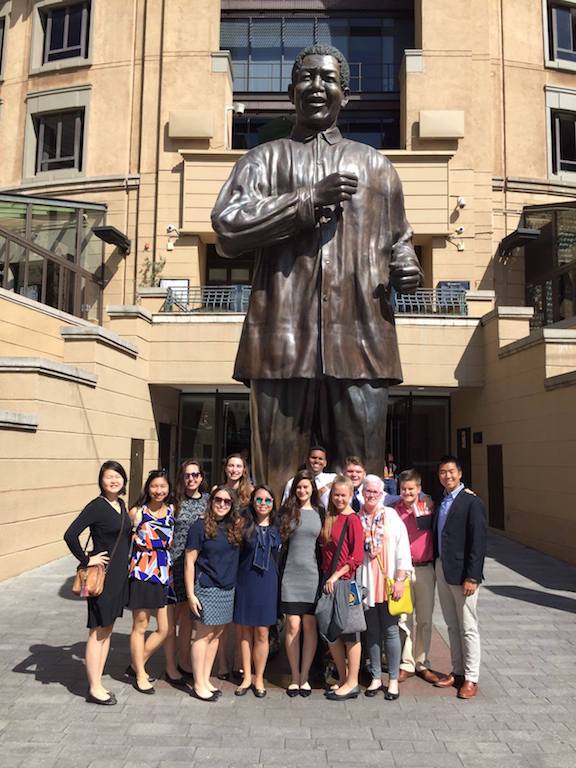 When I learned that the Dyson School offers a global business and diversity study trip to South Africa, I jumped at the opportunity to get involved. We spent a semester conducting marketing research for an entrepreneurial organization called Driven Entrepreneurs. Driven is a for-profit organization that organizes community and school programs centered on developing entrepreneurial skills and mindsets for community members and students in South Africa's urban townships. Our work with Driven was focused on creating and developing short- and long-term business plans and deliverables that were financially viable, organizationally feasible and, most importantly, sustainable.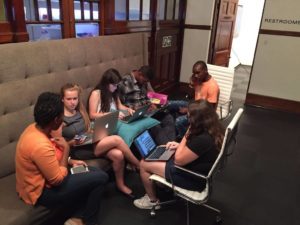 To meet these goals, we worked with various stakeholders and potential sponsors, sometimes traveling to meet them to discuss their corporate social investment programs and gauge what would be most valuable for our client, Driven, in terms of expanding their funding and educational programs. Through our projects, we were able to interact with locals, business leaders, and students. These interactions were the highlight of the experience in South Africa on both a personal and professional level. Not only did we learn about a culture very different from our own, we also learned how to work with business leaders with different mindsets and communication styles. The types of questions we asked, the way we asked the questions, and the speed at which we spoke was different because we spoke different languages and came from different cultures.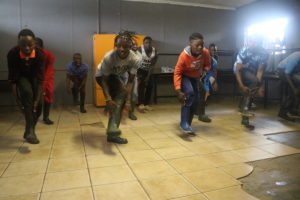 Our team came together during this experience, but perhaps one of the most inspirational moments came when I wrote a case study about Sam, a graduate of Driven's schools program. Sam told me about his life growing up in extreme poverty and how Driven inspired him to start his own photography business,even though he had little funding. Through hard work and utilization of the entrepreneurial tools he acquired at Driven, he was able to continue his education and support people in his community.
During our time in South Africa, I learned to embrace uncertainty in an unfamiliar business environment and support my classmates in the face of challenging circumstances. If every business student at Dyson had access to this impact experience, our business school would be quite different, and Dyson's mission statement would certainly be more expansive.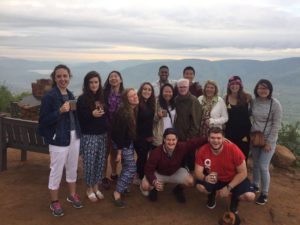 Novelist Chimamanda Adichie once said that there is a danger in telling a single story about another person or culture. A single story often creates incomplete stereotypes that perpetuate misunderstanding about other areas of the world. I often remember this when I visit new places and meeting different people, knowing my perspective will shape my experience and influence the story I tell.
At the Dyson School, our mission is "our business is a better world" and I am grateful I was able to contribute to that mission. Social impact work helps develop a moral compass in the in the future business leaders of the world. I hope that in future generations, students will continue to foster social business minds and truly make our world better, one story at a time.
Learn more about the Dyson School's Global Business and Diversity Study Trip to South Africa here.