After 105 years, it's time to scale the family restaurant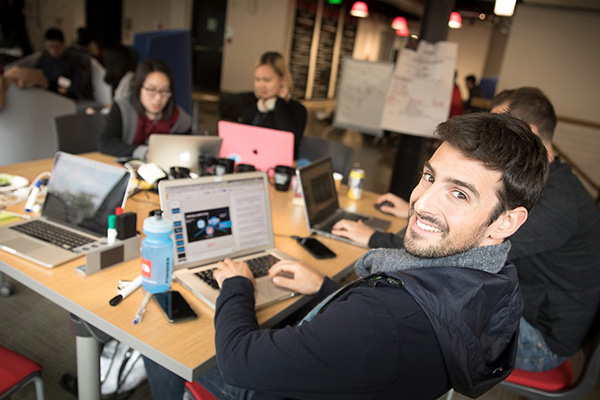 By Nathan Ladovsky, MMH '18
In 1912, a young couple from Kielce, Poland opened a bakery/coffee shop in downtown Toronto. Their plan was simple: to recapture the flavours of the life they had left behind in Poland and to make a living in Canada. They hung out a sign that read, "5 cent Coffee House" and called their new business The United Bakers.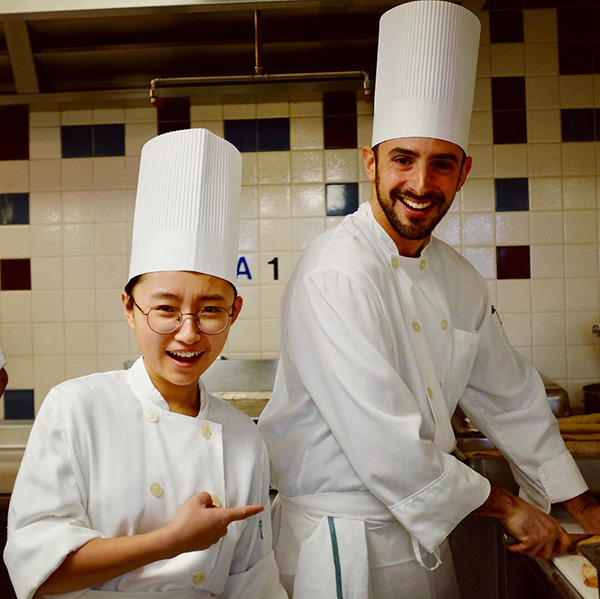 Those were my great grandparents, Aaron and Sarah Ladovsky, and I'm proud to say that I'm the fourth-generation operator of United Bakers Dairy Restaurant—one of Toronto's oldest restaurants. What started as a simple operation has grown into a 165 seat seven day a week restaurant and bakery that not only serves delicious food but also serves as a second home to many of our patrons. Having worked in the restaurant since I was 14 years old, clearing tables and washing dishes, I knew that hospitality was the sector I wanted to be in. For me, it wasn't work, but rather a labour of love and pride. Knowing that I could make a difference in a guest's day was what mattered most.
After I graduated from high school, my undergraduate degree took me to Halifax, Nova Scotia and Tel Aviv, Israel, where in addition to my studies, I found part-time work in kitchens. Both cities served as fertile proving grounds where I could learn the ways to operate, and not operate, a restaurant. After graduating, I immediately returned to work at United Bakers as a prep cook, then line cook, and eventually managed the kitchen before moving to front of house.
Working in close proximity with family poses a unique set of challenges. While it is rewarding locking the doors after a long day knowing that you've not only been able to contribute to the well-being of your guests but also the livelihood of your family, it can be complicated navigating family relationships. Everyone wants what is right for the business, but often it can be difficult to understand exactly what 'right' is. After four-and-a-half years of working with my father and aunt, I knew that I needed to gain exposure to industry-wide best practices and develop the necessary tools to scale the business. It was time for me to apply to the Hotel School's Master of Management in Hospitality (MMH) program.
Talking with administrators during the application process further highlighted the managerial focus of the program. I was not coming here to learn operations, I was coming here to learn how to be a leader in the industry. After being accepted, it didn't take long for me to realize that the MMH program was exactly what I needed. Learning how to maximize table mix in Restaurant Revenue Management with Prof. Sherri Kimes and developing a restaurant concept with a pro-forma financial model in Prof. Stephani Robsons Restaurant Development class were two (of many) projects that yielded both personal and professional growth. The Smith Family Business Initiative, run by Daniel Van Der Vliet at the Johnson School, has given me frameworks through which to better understand the complex terrain of family businesses.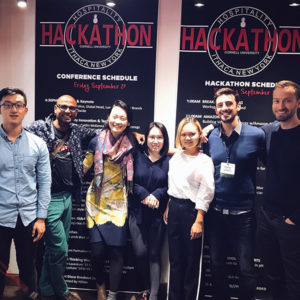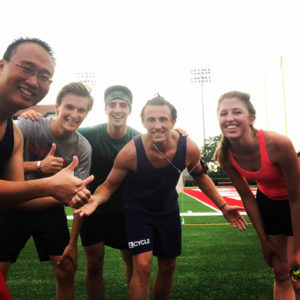 In addition to the scenic trails around Ithaca that are excellent for running, Cornell offers myriad opportunities to engage in extracurricular activities that further enhance the academic program. For example, competing in the Stephen J Hall Ethics Competition with my classmate Vishwas and participating in a Robotics and Hospitality roundtable were just two (of many) events that added to the academic experience. Now in my last semester, I'm both sad to be finishing the program but excited to return to the workforce, full of new perspectives and mental frameworks.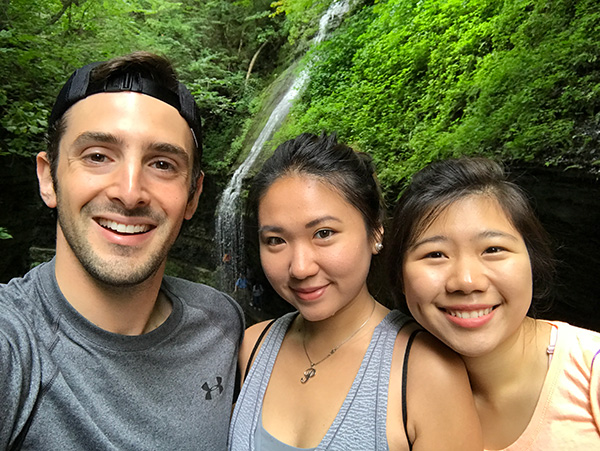 Throughout my time at Cornell, there is one thing that hasn't changed, though—the importance of service. Every day I walk past a plaque that hangs in Statler Hall with a quote from E. M. Statler that reads: "Life is service—the one who progresses is the one who gives his fellow men a little more—a little better service." My goal after returning to United Bakers is to scale my family's business and extend my great grandfathers hospitality from coast to coast. Knowing that I have the power to create a positive change in someone's day through a bowl of hot soup and a warm conversation is what makes this journey meaningful for me. I'm lucky to be part of such a talented and accomplished cohort, and I know that the connections I've made here will last a lifetime. And if you're ever in Toronto, please do stop by and have a bowl of soup with me!

---
About Nathan Ladovsky, MMH '18

Born into the hospitality industry, Nathan is a fourth-generation restaurateur from Toronto, Canada. Nathan attended the Foundation Year Programme at the University of King's College in Halifax Nova Scotia where he studied philosophy and history. He pursued a degree in political science from the neighbouring Dalhousie University with a brief stint at Tel Aviv University as part of a study abroad program. In his spare time, he enjoys competing in Triathlons, trail runs, and charity bike rides. He's also an avid drummer and audiophile. Ultimately, Nathan dreams of creating his own hospitality group where guests from all over the country can enjoy the same cooking and hospitality that his great grandfather and grandmother were known for.