In with the new: Intrapreneurship and innovation in hospitality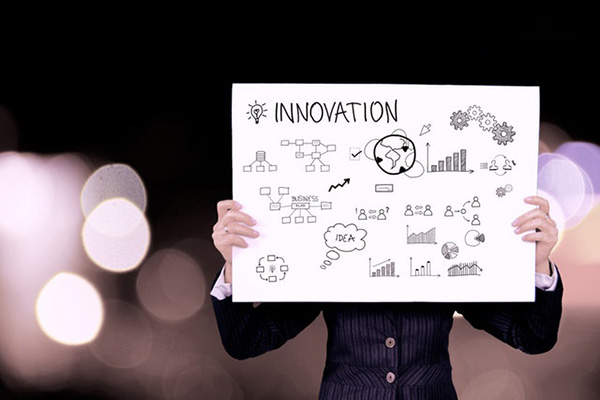 Innovate or get left behind. This is the adopted mantra of many businesses around the world competing in a global economy with high transparency, easy access to alternatives, and decreasing barriers to entry.
Historically, acquisitions and IPOs have been the primary engines for company growth. But mergers and acquisitions are risky, and the market for IPOs can be volatile. As a result, an increasing number of companies are expressing an interest in understanding how they can become more entrepreneurial within their organization.
Innovation and entrepreneurship are qualities no longer reserved for only the Ubers and Facebooks of the world. Within the hotel industry, disruptive startups like Airbnb have made innovation a must for hospitality institutions that want to remain in business.
"Entrepreneurship and innovation have started and been grounded in the technology industry," says senior lecturer of entrepreneurship Neil Tarallo. "Hospitality is late to the table."
As the hospitality industry plays catch up to the tech world, a deeper understanding of entrepreneurial behavior and how to foster innovation within existing organizations will be crucial for success.
A framework for entrepreneurship and innovation within businesses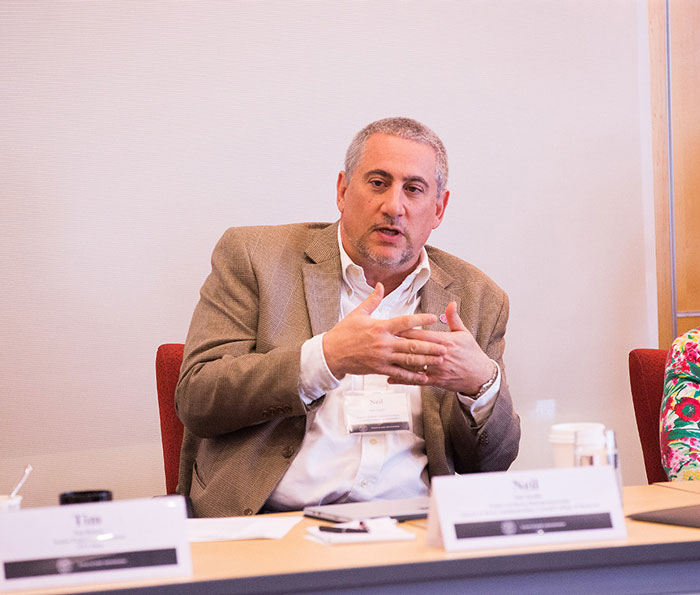 Intrapreneurship refers to the practice of employing entrepreneurial skills and approaches within an organization. Companies that foster entrepreneurial behavior and set up processes to support it are more competitive—experiencing transformative breakthroughs and lower employee turnover. "When you have those opportunities to take responsibility and ownership for an idea, it increases the level of enjoyment employees have in their job, and it reduces the amount of turnover that's happening," says Tarallo.
Companies that do this typically fall in one of four widely accepted models for corporate entrepreneurship.
The "opportunistic" model is the most common and the simplest to implement. "The opportunistic model is simply creating an environment where employees feel comfortable voicing new ideas and talking about new opportunities," says Tarallo, citing an example in which Four Seasons instituted a process where someone at any level in the organization—from groundskeepers and housekeeping all the way up to C-level executives—had a process by which they could suggest new ideas. Many companies start out in this mode and evolve into other models as these ideas gain traction internally.
In the "enabler" model, there is a more structured process that usually involves a small amount of funding for the idea to be tested and developed. Next is the "advocate" model, which "creates a set of protocols whereby your idea can be entrenched in the company," says Tarallo. This model tends to involve larger sums of money from the beginning.
The last framework is called the "producer" model. This is a formal system that includes a significantly larger portion of financial and human resources to go along with it. "This is when a company gets really serious about entrepreneurship," says Tarallo.
How companies can become more entrepreneurial
Embracing entrepreneurship starts with an understanding of how entrepreneurs think and behave. What differentiates Cornell's professional development certification in Intrapreneurship and Innovation is that it does not focus on starting brand new companies as the primary function of entrepreneurship. Rather, the courses focus on "how we know successful entrepreneurs think and behave and how you can implement and execute those behaviors to the advantage and to the benefit of the organization," says Tarallo.
Successful entrepreneurs think differently than the rest of the population, using effectual reasoning to navigate uncertainty. Or as one Cornell alumni once disclosed to Tarallo, "all entrepreneurs need to see on their journey is how to get from where they're starting to the first turn. The rest of the world needs to see the entire map." Entrepreneurs make assessments as they go, gathering resources and building teams to support what they learn throughout the process.
The problem with this way of thinking is that "when you behave this way within an organization, people label you as being someone who is not following policy, who is not a well-planned person, who is not well organized," says Tarallo. To combat this, he teaches students when and how to exhibit these types of behavior and how to communicate the purpose of these actions to others in the company.
For many budding intrapreneurs, these conversations ultimately involve members of the c-suite. That's because in order for organizations to become more entrepreneurial, company leaders need to be bought into the process. "Getting that buy-in starts with good communication," says Tarallo.
Andrew Quagliata, lecturer in management communication, addresses this important step in the course, Leadership Communication Skills for Intrapreneurs and Innovators, in which participants learn how to deliver compelling presentations and write concise, persuasive documents aimed to convince various audiences to care about their issues. "I look at communication as a four-legged stool," says Quagliata. "We're going to talk about written communication and oral communication, but we'll also spend time thinking about how to communicate ideas visually and how to become better at listening."
Quagliata, who leads the course and specializes in entrepreneur communication, says that his favorite definition of leadership is "communication which modifies attitudes and behaviors of others in order to meet the organization's shared goals."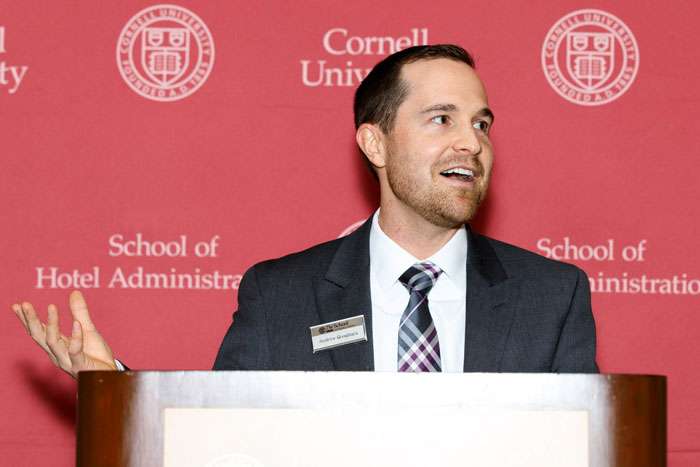 In any organization, there will be political issues and power struggles that impact the way new ideas are embraced. Qualiata's communication course touches on strategies to communicate with a purpose and address objections from influencers in the organization. The key is to be able to "clearly and concisely articulate your ideas and convince the appropriate people at the appropriate time of the message," says Quagliata.
A lot of the skills learned in Quagliata's course are transferable, applicable regardless of what changes may be happening in an organization. By evaluating their own communication style, students will "learn that the majority of people are different from them in how they approach problems, make decisions, use their time, share information, and react to conflict," he says. "There's a lot of self-awareness that goes into this process of shepherding an idea." Quagliata's course teaches participants how to adapt their communication style in order to best achieve organizational goals.
Once leadership is bought into this new idea, the organization can embark on selecting an entrepreneurship model to support new ideas. With a model for corporate entrepreneurship in place, the focus shifts to achieving what Tarallo calls "quick successes." These quick wins help build momentum for the program and change the culture within the organization.
"My experience when working with corporations is that once they start the process, if they're really true to the mission of it, the culture changes on its own and it happens much faster and easier than typical cultural changes that we need to make or see happen within organizations," says Tarallo.