Natural food industry trends from Expo West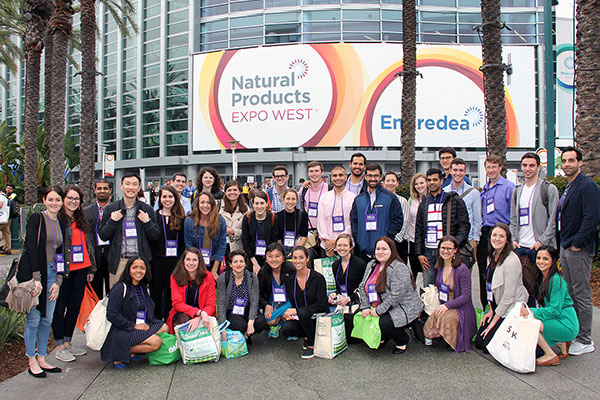 By Amanda Fried, Two-Year MBA '18
Thanks to the support of the Center for Sustainable Global Enterprise, I just got back from the Natural Products Expo West event in Anaheim, California, where I interacted with thousands of brands showcasing their new natural products. This incredible experience was made possible through the MBArk program, which connects MBA students aspiring to enter the natural foods industry with influential members of the community. Being among the 50 or so peers in my cohort was inspiring in itself, with some participants already starting awesome food brands, and most surely to be the next generation of leaders in healthy food.
After three days and hundreds of food samples later, here are some of the trends I saw coming out of Expo West 2018.
Bars, bars, bars
Snack bars were EVERYWHERE. Well, bars—but also bites and balls. The market has seen huge growth moving from a few main players to hundreds of bars, and brands are attempting to distinguish themselves through relatively minor changes. Some of the big brands are introducing bars for kids, and smaller brands are adding ingredients like coffee extracts, cricket protein, or collagen powder to try to grab a portion of this growing snack bar category. I really liked the Kalumi marine collagen bars.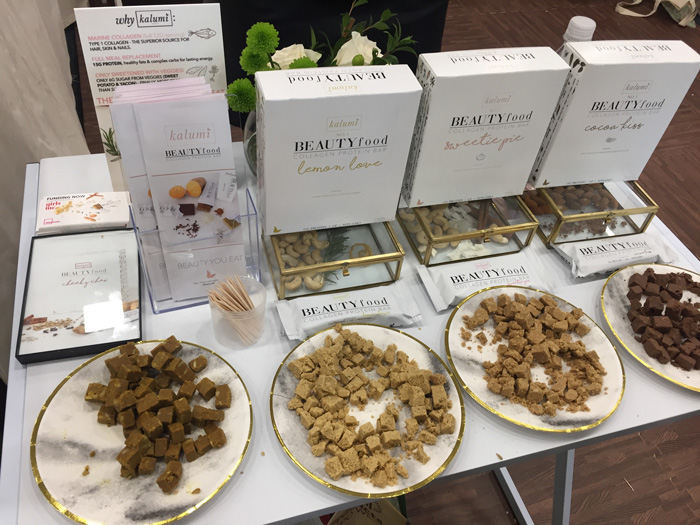 Flavor infusions
Like the protein bar situation, I saw a lot of similar products on the floor within categories such as yogurts, nut butters, and kombuchas—even water! There are 83 bottled-water exhibitors listed on Expo West's website. Again, these brands seem sometimes desperate to differentiate. Caffeine-infused water, alkaline water, hydrogen-rich water (really?), etc. As someone trying to eliminate my personal use of plastic, the purported benefits these waters claim have yet to convince me.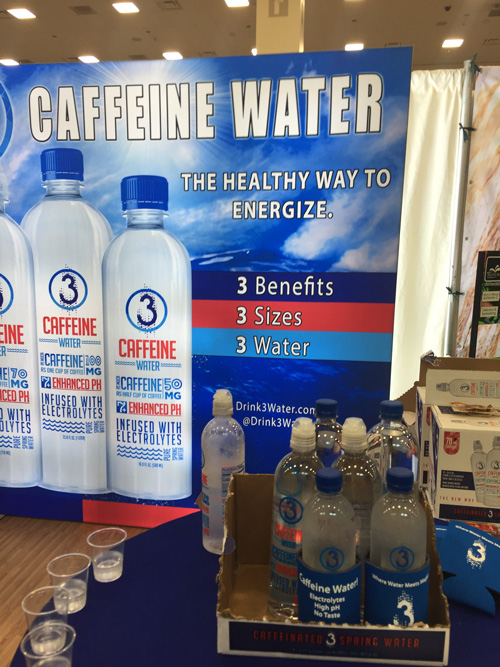 Soil health is cool
Last year I was part of a finalist team in Patagonia's case competition, which revolved around scaling regenerative agriculture, so preserving soil health is a goal I am acutely in tune with. I was surprised—and happy—to see how much real estate was given at the expo to educate about the importance of soil health and regenerative agriculture to create a healthier planet and mitigate climate change. Use of the new regenerative organic certification was also spotted throughout the show, including at Justin's booth.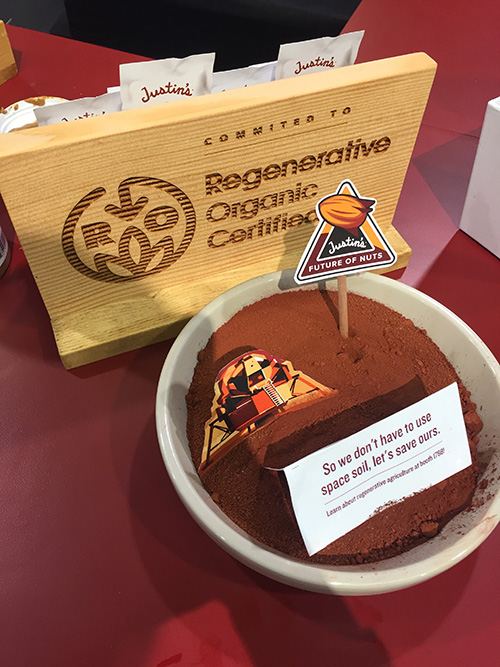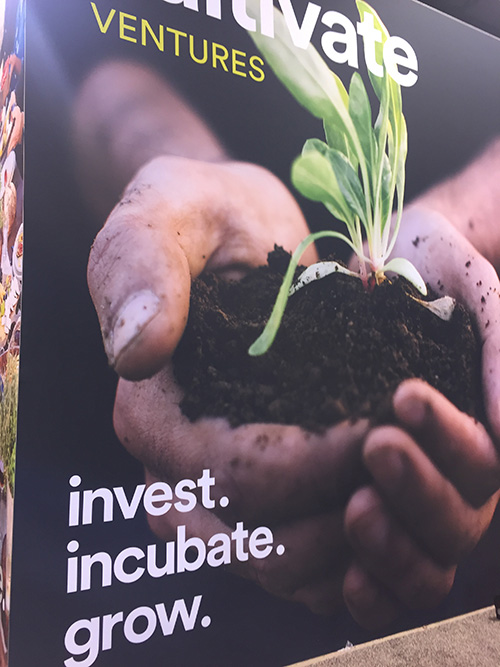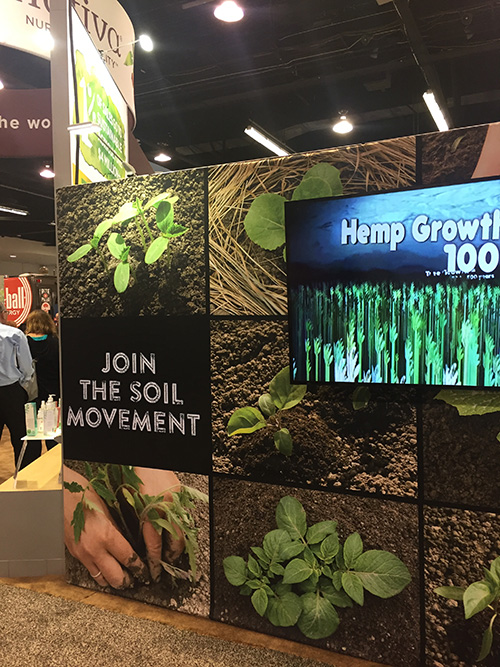 "Free from" labels
The subject of consumer confusion over labels and certifications is a topic that came up in primary and secondary research throughout my sustainable global enterprise immersion project last semester. The labels and claims continue to abound. Because of increasing speculation on the undefined or regulated "natural" claim, more products boast "free from" claims as an alternative.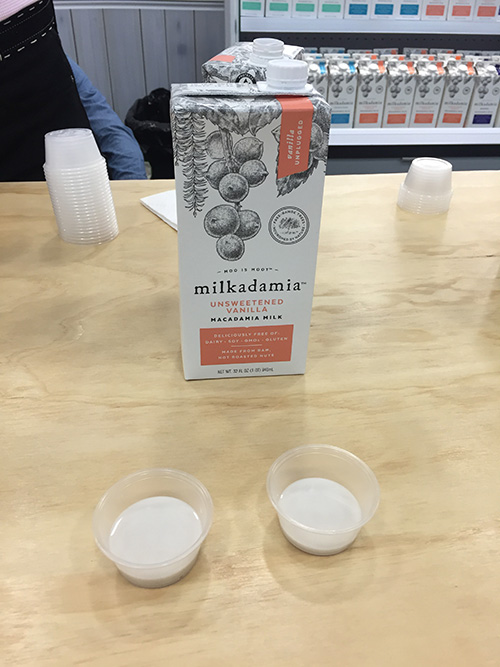 Future trends
There were also some themes I spotted at several booths/brands that I hope become a larger trend at future Expos.
Connection to food
A grand majority of brands on the floor were focused on packaged goods, snacks, and grab-and-go beverage categories. While I appreciate that these products fulfill a need for healthy and tasty options on the go (RXBar single-handedly got me through my Whole30), I loved Back to the Roots' indoor gardens, which truly connect humans to their food. I would love to see more brands offering options for consumers to make their own healthy food at home, rather than focusing primarily on on-the-go options.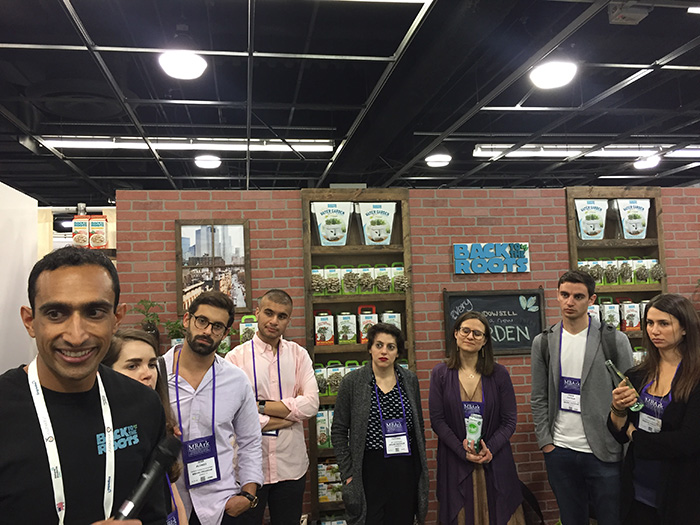 Women in business
Coolhaus was a winner for me at the show. Yes, their booth was aesthetically on-point, and their new ice creams like the Milkshake and Fries flavor are delicious and creative, but it was their neon pink "women owned" sign and stickers that really solidified my fandom for this company. I was pleasantly surprised at the female representation at the show, and think there are more opportunities to call it out loud and proud like the ladies of Coolhaus did.
I would highly encourage anyone interested in the natural foods industry to apply for the MBArk program in order to attend expo. You'll have the unique opportunity to meet with the CEOs and founders of successful companies including Clif Bar, Honest Tea, Back to the Roots, and more.

---
About Amanda Fried, Two-Year MBA '18

Amanda Fried is a second year student and Roy H. Park Leadership Fellow at Johnson. After working in consulting and investor relations, she attended Johnson to transition to a career where she will help solve the world's problems through profitable business models.