SMART Program reflections: Solution Oasis in Ghana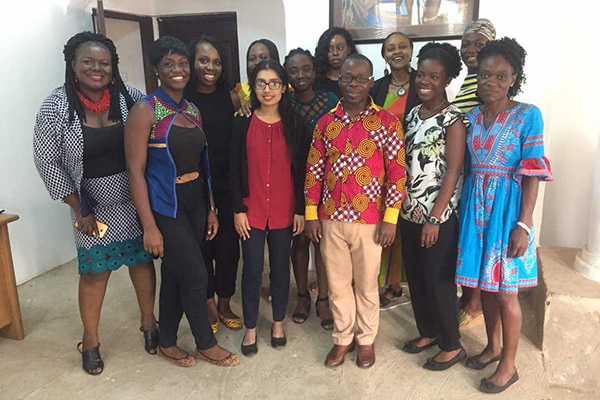 By Mo Ayodele '18
The Student Multidisciplinary Applied Research Team (SMART) Program is a unique service opportunity and part of the Emerging Markets Program at the Dyson School. SMART brings together teams of both graduate and undergraduate students, faculty, and staff from across the university and pairs them with small companies, organizations, and community groups located in developing countries and emerging economies. SMART teams work to address a specific need identified by their international partner and students work on well-defined assignments—challenging them to apply classroom knowledge and skills in real-world international settings.
Solution Oasis, Ghana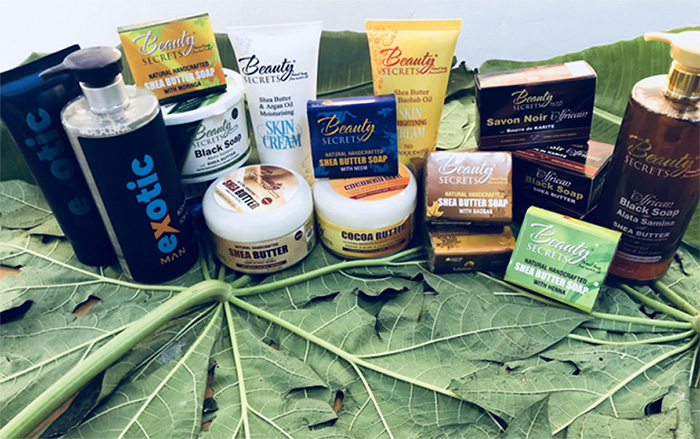 Despite the consensus in the international development community about women being agents of change and capable of facilitating community progress, the rarity of women entrepreneurs in the formal sector throughout Africa still exists. Due to their limited visibility, these women face a lack of external support, resources, and tools. As such, the success of formal enterprises run by women lies on their ability to be self-starters who wear their passion loudly. Francesca Opoku, the owner of Solution Oasis, is the embodiment of this and a living example of what is possible when women are empowered, supported, and connected.
Over winter break, the SMART team had the opportunity to act as consultants for Solution Oasis, a natural skincare company based out of Accra, Ghana. It is a people-centric company that is invested in the betterment of all agents acting within its supply chain. These agents include employees; women in Northern Ghana who collect, knead, and mill shea nuts; and farmers in the central and eastern regions who extract different oils.
My team's work with Solution Oasis was twofold:
To conduct market research to determine the position of Solution Oasis and recommend marketing strategies to increase the client base, and
To provide an online communications strategy (through a website renovation and creation of social media guidelines) that allows the company to develop its unique voice and increase its online visibility.
We surveyed women harvesters, buyers (supermarkets, pharmacies, gas stations, cosmetic stores, etc.), consumers, and hotels to understand the market potential of natural skincare products in Ghana. We also met with stakeholders, including FAO Africa, the Private Enterprise Federation, and the Cocoa Research Institute to better understand the institutions that support agribusinesses.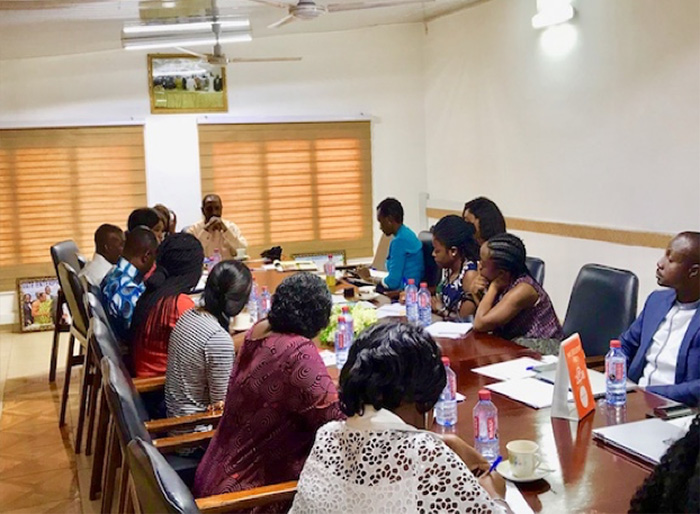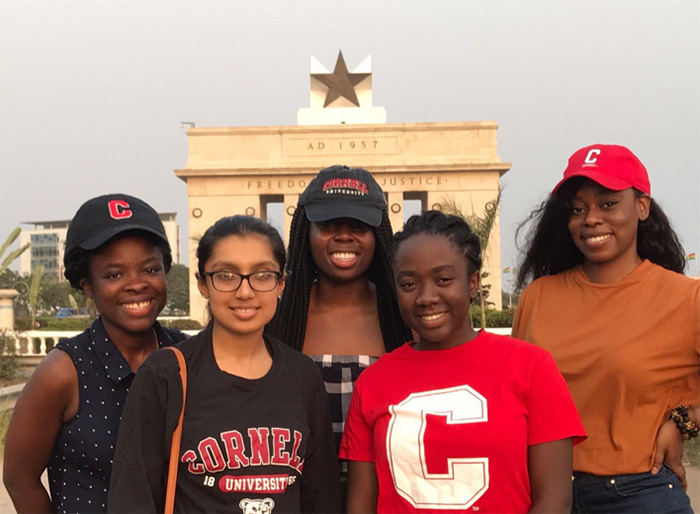 Due to the nature of the work we set to accomplish, the project was challenging. For instance, it was difficult conducting surveys when the definition of a 'natural' skincare product was quite subjective; some people thought it meant products sourced only from natural ingredients while others thought it meant products with at least one natural ingredient—such as hair relaxer with olive oil. Despite the limitations, we remained open to new ideas and ready to take risks.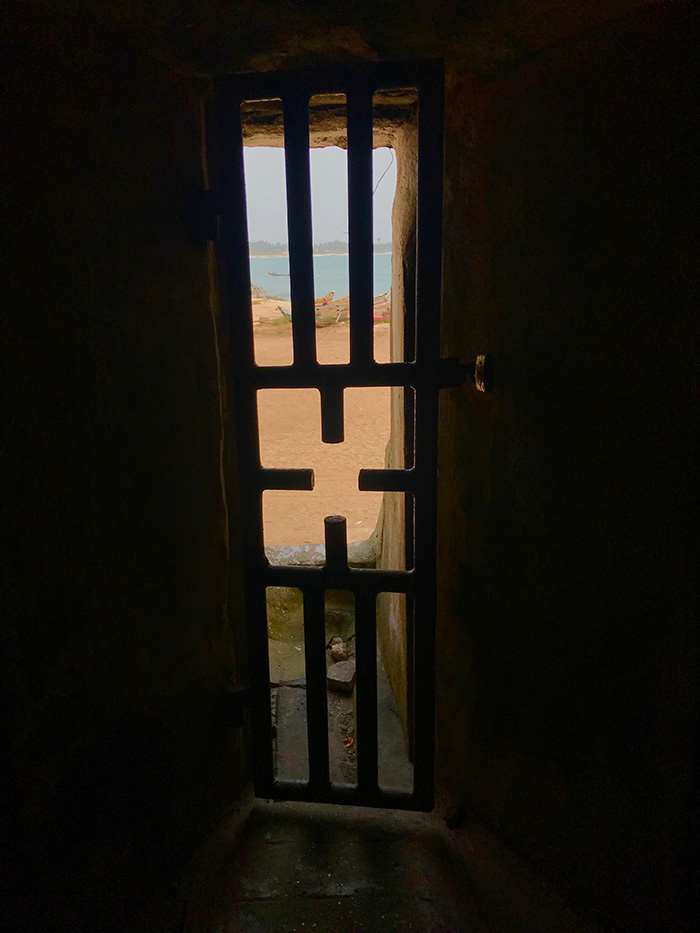 Besides all the work we put into ensuring the continued success of Solution Oasis, the SMART team also had some immersive experiences. We visited the Accra Arts Center, went on the "canopy walk" at Kakum National Park, and ate lots of local dishes. Yet, the most profound part of the SMART experience was visiting the Elmina Castle in Cape Coast. To provide context, the prevalence of gold, cocoa, and shea first attracted European powers to Ghana (formerly known as the Gold Coast) in order to sell these resources on the international market. This castle acted as a port where slaves were brought in from different Kingdoms in West Africa and held captive before exiting through the castle's "Door of No Return." Up to 1,000 male and 500 female slaves were shackled and crammed in the castle's dank, poorly ventilated dungeons, with no space to lie down and very little light. Despite this brutal history, Ghana became the first African country to gain independence in 1957. It delights me to see the local people, like Francesca, using the country's riches for their own economic advancement.
Read more about the SMART Program service experience in Ghana here.
---
About Mo Ayodele '18

Mo Ayodele is a senior from Charlotte, NC and is concentrating in international trade and development. She has interned at the Boston Consulting Group, where she specialized in the consumer goods and aerospace sectors. Last year, Mo studied abroad in Argentina and Chile through an emerging economies program. She is interested in the economic empowerment of those in the developing world, and she hopes to develop business solutions for those in these less traditional spaces. On campus, Mo serves on the executive board of Art Beyond Cornell, which provides young men in local juvenile detention centers with the opportunity to do art. She is also a teaching assistant through Cornell's Prison Education Program.