Fintech is disrupting the disruptors, and we're ready for it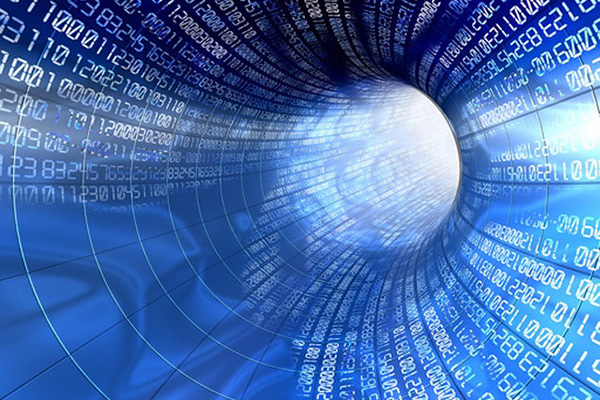 Image credit: Flickr/Kin Lane
By Arjun Devgan, One-Year MBA '18
The world around us is changing quickly and in ways we could have never fathomed. Less than a decade ago, a simple transaction such as transferring money to a friend or purchasing groceries required so much effort; not anymore. Billions of dollars have already been invested in digital assets such as cryptocurrencies, crypto-commodities, and crypto-tokens. Trends such as peer-to-peer lending, smart insurance, and algorithmic financial planning are leading the way for business model innovation. The disruptors are being disrupted and new types of partnerships between traditional players and new-age fintechs are being created. One in every six unicorns (startup companies valued at more than $1 billion) in the United States is a fintech-related business.
Making the most of this new model
Johnson has given the One-Year and Two-Year MBA students a golden opportunity to be well-positioned to take advantage of this paradigm shift. Going forward, Cornell MBA students studying in Ithaca can spend a full or half semester at Cornell's brand-new Tech campus located in New York City.
To equip students to solve business problems in this age of digital transformation, Johnson offers two intensives at Cornell Tech: the digital marketing intensive and the fintech intensive. While making career decisions, I believe that it's imperative to have a five- to seven-year plan. With my background in payments and remittances, the fintech intensive program offered me a launchpad to dive deep into the world of financial technology. Classes such as the Fintech Practicum, Business Models, Cryptocurrencies, and a Field Project with one of Citi Ventures' portfolio companies offer a great combination of basic theoretical concepts and real-world experiential learning. This rigorous coursework is a gamut of crash courses in cryptography, pricing strategies that maximize customer lifetime value, and frameworks to evaluate fintech activity.
Cornell Tech has a very entrepreneurial vibe to it. Collaborating with students in the Johnson Cornell Tech MBA program and other Master's of Science students gave me first-hand experience of what challenges entrepreneurs go through when launching a new business. We worked together to build a business model and go-to-market plan around their startup idea as part of Cornell Tech's Startup Studio curriculum.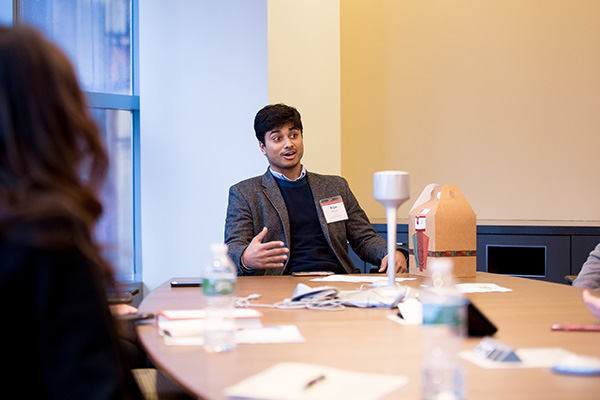 One thing I had not realized when I applied for the fintech intensive was that I was going to be surrounded by a lot of students with a significant background in payments or banking. And what made the Fintech Practicum speaker series even more enriching was that it was a dialogue between the students and the speaker rather than just a monologue.
Even though this is the year of inception for the intensives, I can vouch for the breadth and depth of the learning that we went through. It's said that "change is the only constant." The program might evolve over time, but I wouldn't be surprised if the changes are minimal because even in its present state, the content is high quality and the program is well structured.
Experiencing the Cornell Tech campus
Students at Cornell Tech are blessed with state-of-the-art, on-campus housing. It's literally called The House at Cornell Tech, and the solar-panel clad building is one of the most energy efficient buildings in the world, with reduced CO2 emissions equivalent to planting 5,300 new trees each year. One of my favorite things at the House is the breathtaking Manhattan skyline view.
Another reason I was drawn to the fintech intensive is the location of the Cornell Tech campus. New York City gives easy access to the financial services industry and a booming tech scene. There is a huge Cornell community there, too. The opportunity to get facetime in order to create a connection with a prospective employer cannot be replicated by a phone call and is a big plus. Moreover, NYC also hosts a lot of fintech meetups. The blockchain and crypto-market is in its infancy and attending fintech meetup groups, with expert panelists from innovative startups and senior professionals from the financial services industry, is a great way to keep up with new use cases and solutions.
One concern I had while moving to New York City was my opportunity cost of not being in Ithaca. There were some interesting courses offered at our home campus, such as Building a Consumer Internet Business, Designing Data Products, Professor Robert Frank's Rivalry and Cooperation, and more. But the timetable is structured well, and I was able to take all the courses I was interested in by travelling to Ithaca over the weekends.
And a note of gratitude
I would like to highlight the means that enabled me and many of my classmates to be part of the inaugural fintech intensive. Many students who spent the semester at the Tech Campus were given financial assistance for additional living expenses incurred in New York City. This was made possible through the Johnson Annual Fund and a generous gift from Professor Richard Schneider '70. I will always remember this gesture and hope to give back in the future. I heard the Johnson community has always supported current and prospective students, but now, having benefited from the community myself, I will serve as an evangelist in the future.

---
About Arjun Devgan, One-Year MBA '18

Arjun worked for six years with the Tata Group, India's largest conglomerate, in their ATM managed services and global B2B telecom businesses across business analytics (payments), corporate strategy (telecom), and product management (fintech) functions. The highlights of his MBA experience include working on cross-functional and cross-geographical teams on real-world projects such as the IoT go-to-market project with Intel and a city ranking index project with Citi Ventures. He was also part of BR Ventures, a VC fund that invests in tech startups. At Cornell Tech, he enjoyed taking new-age courses such as cryptocurrencies, big data, and design thinking.