SMART Program reflections: Seven Sisters Vineyards in South Africa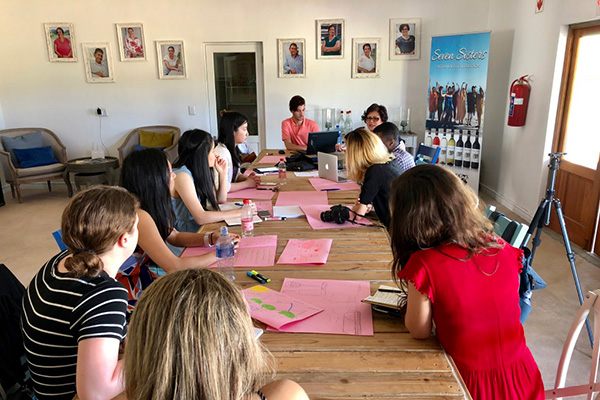 The Student Multidisciplinary Applied Research Teams (SMART) Program is a unique service opportunity and part of the Emerging Markets Program at the Dyson School. SMART brings together teams of both graduate and undergraduate students, faculty, and staff from across the university and pairs them with small companies, organizations, and community groups located in developing countries and emerging economies. SMART teams work to address a specific need identified by their international partner and students work on well-defined assignments—challenging them to apply classroom knowledge and skills in real-world international settings.
Seven Sisters Vineyard and The Village Table, South Africa
Seven Sisters Vineyards is a black-owned winery founded in 2005 by Vivian Kleynhans, the middle daughter of the seven Brutus sisters. Located in Stellenbosch, South Africa, Seven Sisters Vineyards sells its wine in select local markets and exports to the United States through Walmart and Whole Foods Market. Following Seven Sisters wines' global success, Vivian is currently focusing on her new business, The Village Table, which opened in December 2017 and offers a family-friendly restaurant, wine tastings, and corporate events at Seven Sisters Vineyards.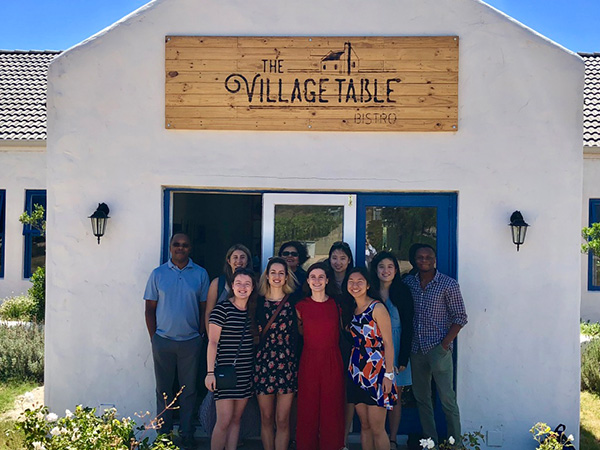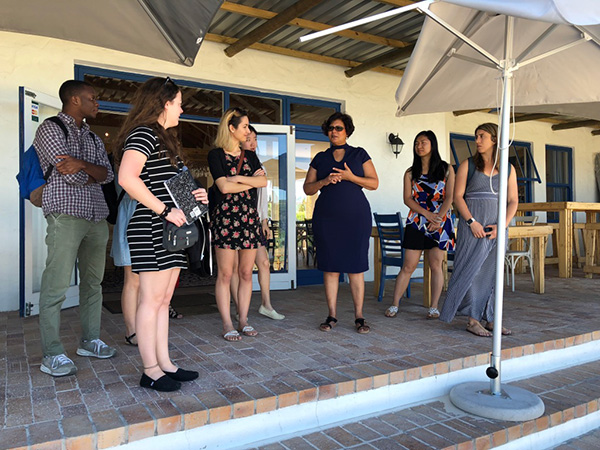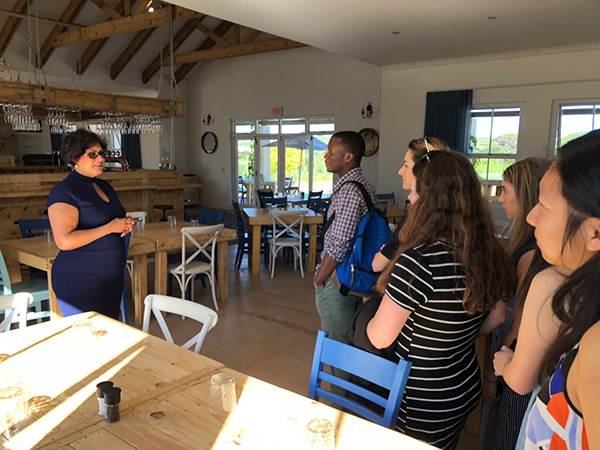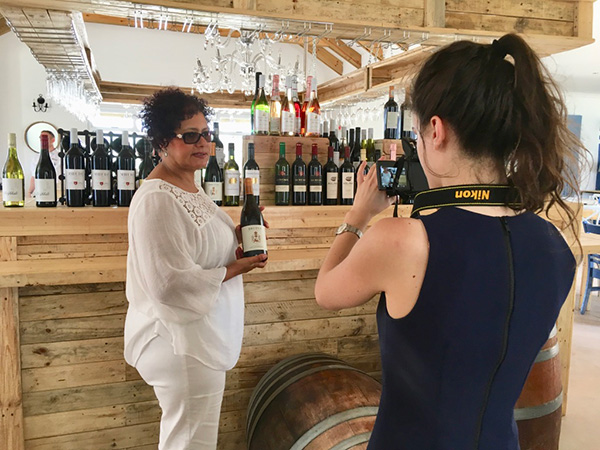 The SMART group meets with Vivian Kleynhans from Seven Sisters and The Village Table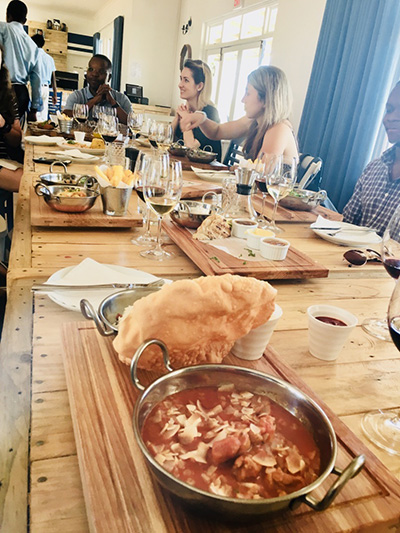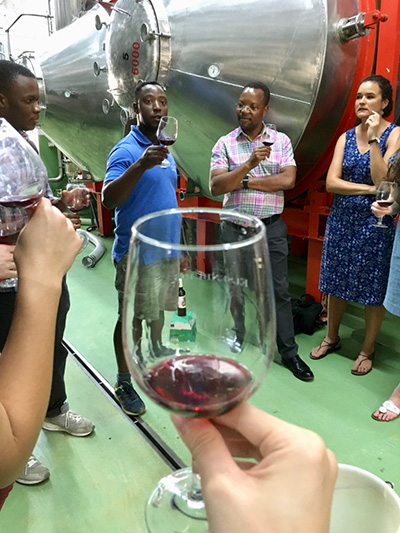 Catherine Wei '19
Concentration: Marketing
"My SMART Seven Sisters experience to Stellenbosch, South Africa gave me a hands-on perspective on the challenges and rewards of entrepreneurs navigating through the country's deeply-rooted racial history and socio-economic barriers. Our team had the opportunity to meet and work with Vivian Kleynhans, the founder and visionary of Seven Sisters Vineyards and her newly launched business, The Village Table. The goal of our trip was to analyze the current performance of The Village Table, given South Africa's competitive agro-tourism wine industry, and provide a marketing and operations strategy to drive traffic and turn the restaurant into a household name. Throughout the trip, we visited eight nearby wineries to benchmark competitors and gained tourism insights from the Stellenbosch tourism information center. By the end, we developed promotional and business deliverables for Vivian, such as a Seven Sisters and The Village Table tourist brochure, media and press contacts and sample pitches, and an updated customer feedback survey.

While working with Vivian to help create her brand identity for The Village Table, I also gained exposure to South Africa's racial and socio-economic microclimate. The post-apartheid era is one that still carries a lot of tension and showcases a history of how differences were systematically and mentally ingrained into everyday culture. The current environment is what enabled Vivian to start her business through government funding of broad-based black economic empowerment (B-BBEE), but it also what stands as an obstacle for her due to the white-dominated wine industry. From the consistent racial divisions at the restaurants we ate at to our visit of a local township, Kayamandi, one main takeaway I learned from this experience is that a country like South Africa can't easily escape its controversial racial and socio-economic history, but its people can bring awareness and change to move forward."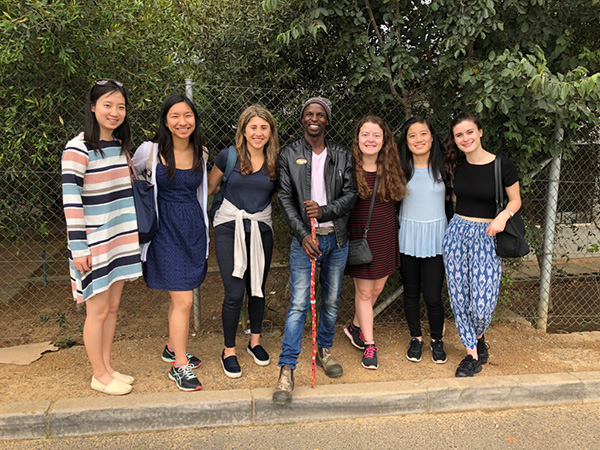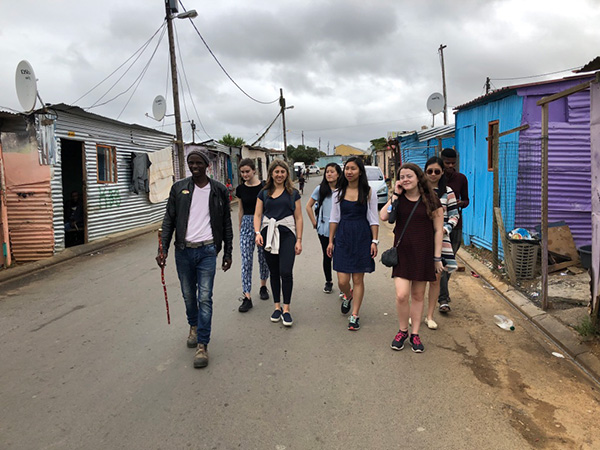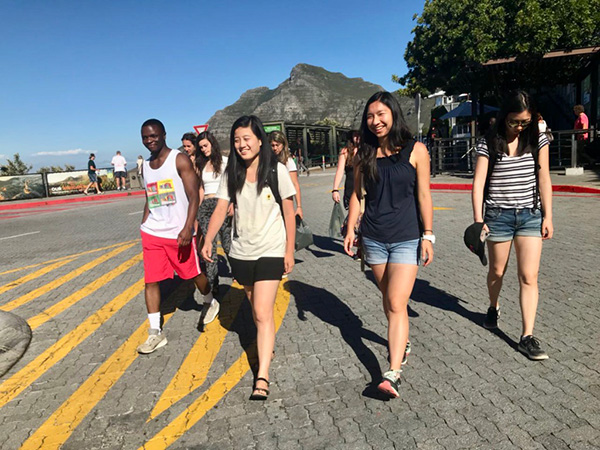 Visit to Kayamandi township and exploring Table Mountain in Cape Town
Matteo Continella, Two-Year MBA '18
"My SMART project consisted of the creation of a marketing strategy for The Village Table, the newly opened restaurant of the Seven Sisters Winery, located in Stellenbosch, South Africa. During our week in Stellenbosch, we conducted an in-depth benchmarking of competing restaurants located in nearby wineries, developed a social media strategy for The Village Table, and profiled the most attractive customers segments to target. On our last day, we met with the founder of Seven Sisters and her colleagues to present our findings and recommendations. It was an incredible experience as we had the opportunity to learn more about the environment in which small enterprises operate in South Africa and learned more about the South African society and culture."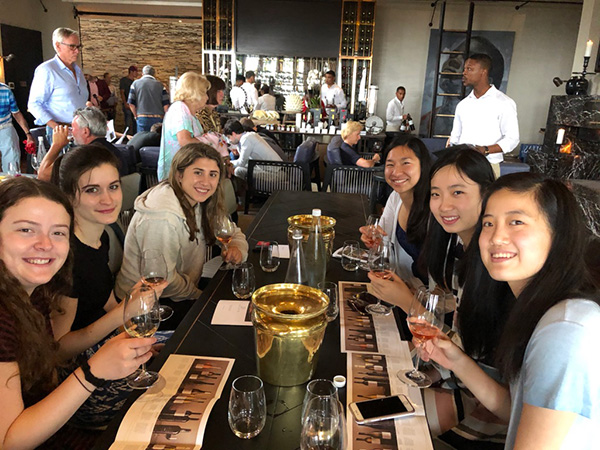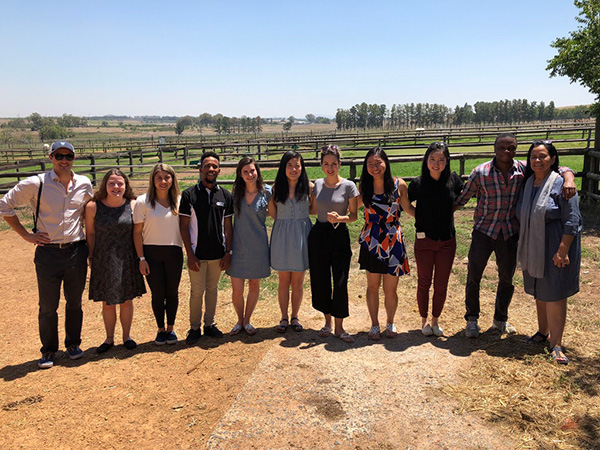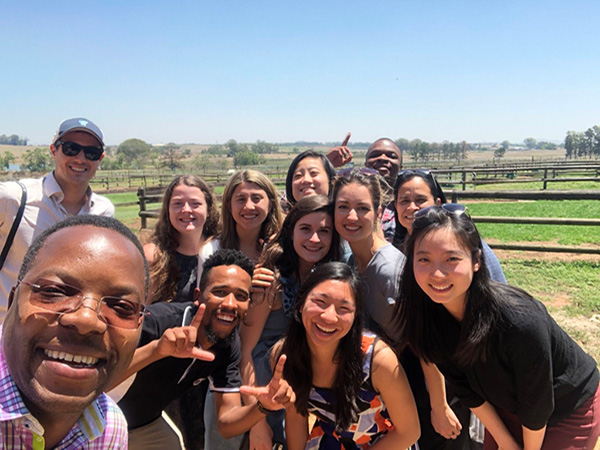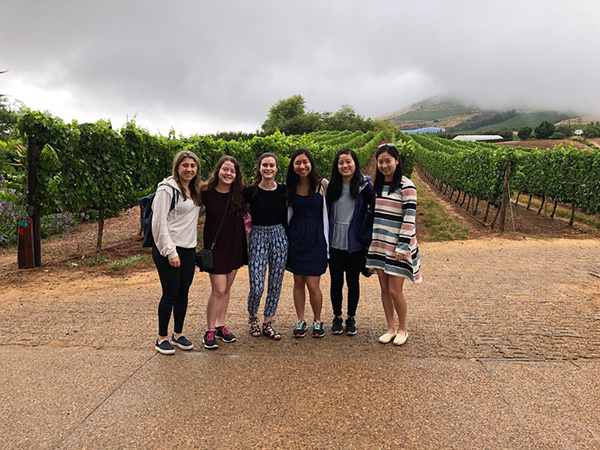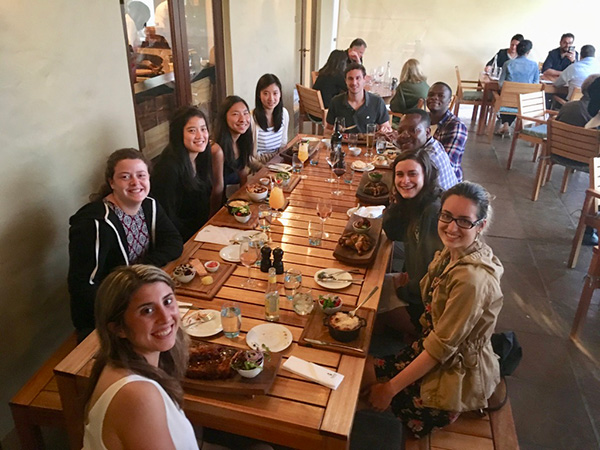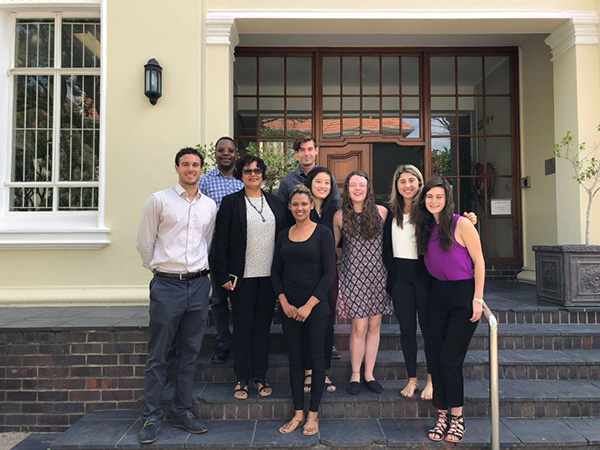 Visit to the Delaire Graff Wine Estate and Elsenberg College
Read more about the SMART Program service experience in South Africa here.