Exploring courses outside of the Hotel School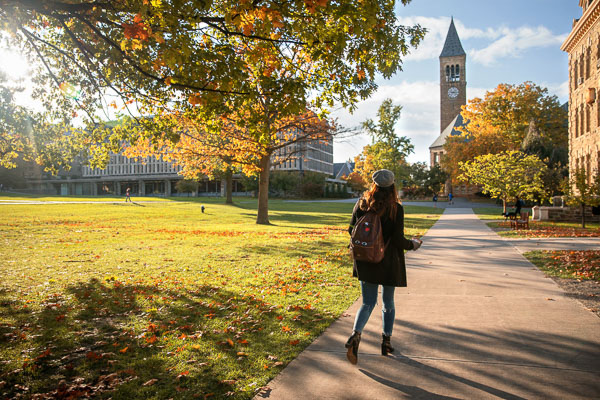 By Nicole Kim '19
As much as we all love navigating the familiar halls of Statler, and walking past the culinary lab to catch a sweet waft of baked goods, or waiting on line in the crowded sea that is Mac's Café, there's a lot more to Cornell than we may know. In fact, one of the many reasons I wanted to come to Cornell University was for its breadth and depth of courses offered both in and outside the Hotel School. So, to help everyone get a head start in exploring options outside the Hotel School, I'm sharing a list of my top favorite non-HADM classes that I've taken thus far.
Join the shroom squad in Magical Mushrooms, Mischievous Molds (PLPPM 2010)
I'd be lying if I said I didn't take this plant pathology course after taking a quick skim through the Sun's 161 Things Every Cornellian Should Do. Under Professor Hodge's witty guidance, you'll learn everything there's to know about fungi from how to discern edible mushrooms from deadly look-alikes, all the way to Albert Hofmann's discovery of LSD. You'll leave the course with a greater appreciation for all these magical mushrooms and mischievous molds.
Learn more about Magical Mushrooms, Mischievous Molds.
Learn the in's and out's of winemaking in Intro to Wines & Vines (VIEN 1104)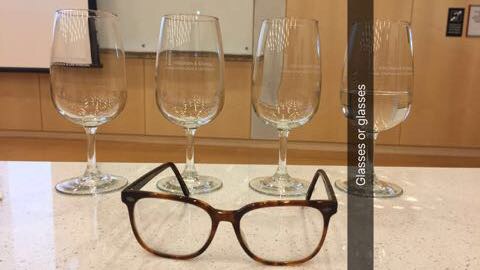 To all those eager freshmen and sophomores hoping to take Hotelie wines as upperclassmen, I would highly recommend the viticulture school's Introduction to Wines & Vines as an alternative in the meantime. The course offers a broad introduction to grape cultivation and wine fermentations and touches on other topics such as the history of winemaking, wine flavor chemistry and microbiology, and wine flavor perceptions. And to top it all off, you can taste in class (even if you're underage)!
I took the class as a sophomore and have never felt more prepared to take Introduction to Wines with Professor Stanley in the fall.
Learn more about Intro to Wines & Vines.
Explore a new language or reconnect with an old one (SPAN 1230 and beyond)
Like many of you probably, I was very ready to be done with taking language courses after high school. But after receiving some sage advice from a friend one semester, I decided to revisit Spanish, took a placement test, and enrolled myself in SPAN 1230. And I've never regretted it ever since. Although often overshadowed by all our Hotel core and elective requirements, the language courses offered at Cornell are rigorous but equally as rewarding.
I am currently studying abroad in Barcelona this semester, and find myself constantly reinforcing the language skills I have honed in the classrooms at Cornell. At the moment, I'm on track to pursue a Spanish minor once back on campus, and it's all thanks to the leap of faith I took in exploring an interest I once thought I lost outside the Hotel School.
Learn more about Cornell's language courses.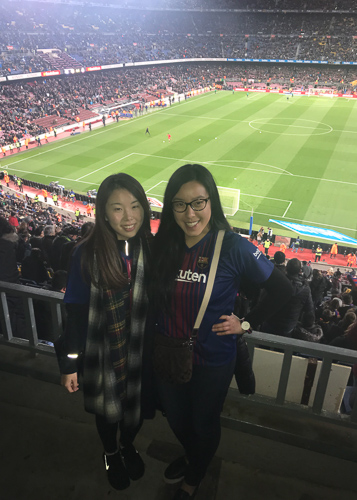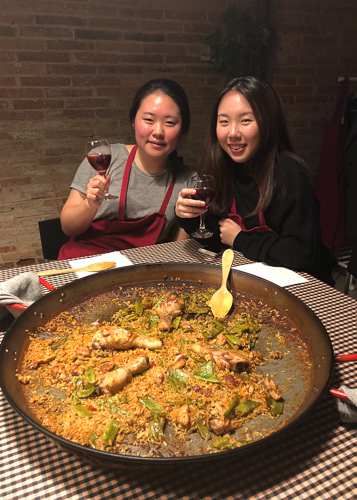 Some final notes
Taking classes outside our core requirements is a great opportunity to meet and interact with students from other schools. Mind you, Cornell has an undergraduate population just under 15,000 students, and the Hotel School comprises a mere fraction of that. You may even discover (or like in my case, rediscover) new passions and interests that will take you far and wide in future internships and careers.
At the end of the day, yes SHA classes are amazing and diverse, and yes (for some of us, anyways), we may not feel the need to venture outside Statler. But it's important to avoid getting tunnel vision and getting too comfortable. For those of you who are curious like I once was, there's immense solace in knowing that Cornell offers many amazing classes to choose from. So, when course enrollment comes around, don't hesitate to add that Introductory Oceanography or filmmaking class to your shopping cart!

---
About Nicole Kim '19

Originally from Fort Lee, New Jersey, Nicole is a junior in the School of Hotel Administration concentrating in information systems and pursuing a Spanish minor. She is involved in organizations like the Hotel School Ambassadors and the Rawlings Cornell Presidential Research Scholars Program. She has served as a teaching assistant for Business Computing, Distinguished Lectures in Hospitality, and works as a hostess at Taverna Banfi. She is currently studying abroad this semester in Barcelona. This summer, Nicole will be interning for Avero in New York City.