Executive Education: Q&A with Professional Development Program faculty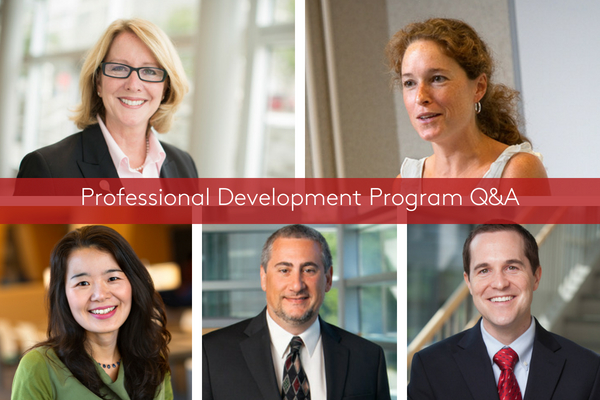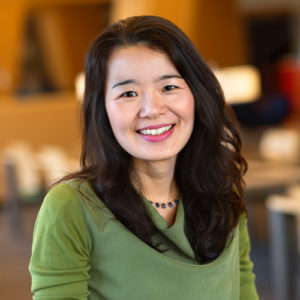 This year, the Professional Development Program (PDP) will reach an impressive milestone—its 90th year as a program that continues to propel the career path of hospitality professionals around the world. We spoke with five of the amazing faculty that will be teaching courses during PDP and asked about their motivation to teach professionals, excitement about the program, and ideas for how to keep participants engaged. From the professors to the professionals, they can't wait to meet you!

Helen Chun, associate professor, marketing management
PDP course: Marketing Management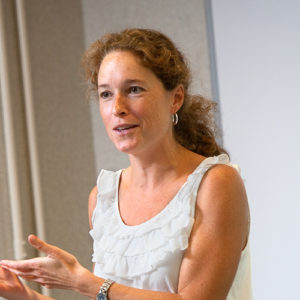 Susan Fleming, senior lecturer
PDP course: Women in Hospitality Leadership—Navigating the Labyrinth to the Top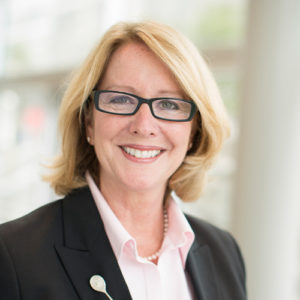 Mary MacAusland, senior lecturer, accounting
PDP course: Hospitality Financial Management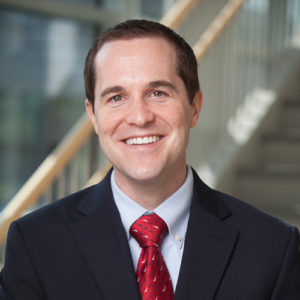 Andrew Quagliata, lecturer, management communication
PDP course: Leadership Communication Skills for Corporate Entrepreneurs and Innovators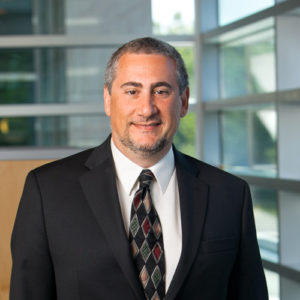 Neil Tarallo, senior lecturer
PDP course: Entrepreneurship and Innovation in Existing Organizations
Why are you excited about PDP?
Helen Chun, Marketing Management:
I am excited to meet and engage with hospitality professionals who will bring a wealth of experience, passion, and curiosity to classroom and to further help them develop a deeper understanding of the transformative role of marketing functions, plans, and strategies. I am also excited to learn about their own experience of marketing practices in the organization and have dynamic and open discussions about how to approach pressing marketing issues facing the industry/company.
Susan Fleming, Women in Hospitality Leadership—Navigating the Labyrinth to the Top:
I'm excited because I see my experience—coming out of the corporate world and speaking about [women in hospitality leadership] as a real opportunity to have direct and meaningful impact on women in their career path. I love teaching people who are advanced in their careers as they bring to the table a higher degree of engagement and experience.
Mary MacAusland, Hospitality Financial Management:
Professional students have amazing experiences that allow them to apply accounting concepts immediately in their careers. It is energizing as an educator to see participants get excited about learning accounting (many for the first time!), and seeing how it applies to real issues they are facing in the workplace. It is also very rewarding for me personally to provide working professionals with some of the analytical skills they need to make a greater contribution to the profitability of their organizations and to enhance their careers.
Andrew Quagliata, Leadership Communication Skills for Corporate Entrepreneurs and Innovators:
I'm excited to be part of a long-standing Cornell tradition of educating hospitality professionals from around the world. I am passionate about helping participants refine their leadership communication skills so they can accomplish their professional goals.
Niel Tarallo, Entrepreneurship and Innovation in Existing Organizations:
I live and breathe entrepreneurship and innovation. I work hard to stay current with respect to research in my field and to help students understand how that research can be applied in a practical sense. Working with professionals gives relevance to those things and provides a unique experience for the class as well as myself.
How do you tailor your instruction for a hospitality professional?
Helen Chun:
In the Professional Development Program, I apply key marketing principles to solve hospitality marketing problems and further take advantage of new opportunities. More specifically, my goal is to help hospitality professionals acquire substantive knowledge, analytical skills, and creative and strategic insights to solve ever-evolving complex marketing problems and to further create new opportunities. We will also extensively discuss the challenges and opportunities presented by emerging trends in the hospitality industry.
Susan Fleming:
I have an advanced amount of corporate experience and academic experience that I am able to combine to best serve the needs of professions seeking to further their education. When I teach, I bring with me my unique understanding of the corporate world and academic perspective. This helps me to teach them in a way that is tailored towards how they think.
Mary MacAusland:
I infuse hospitality content into all my course materials. This includes using financial information and statements for hotel and food service companies, as well as focusing on the ratios and concepts that are most important in the industry.
Andrew Quagliata:
Hospitality professionals in this program bring so much with them. One of my main roles is to facilitate learning among the participants. I provide the framework and allow space for the collective knowledge in the room to emerge through discussion.
Neil Tarallo:
Most of my entrepreneurial experience has been in service-based businesses. I use those experiences, in addition to my work as a consultant, to provide context for lessons and tools in the classroom.
What is the difference between teaching an undergraduate and teaching a professional?
Helen Chun:
In my undergraduate education, I teach them how to translate formal marketing and consumer behavior principles, theories, and concepts into real-life—often novel and complex—issues that they will encounter later as business leaders and marketers. Teaching professionals requires a much more pragmatic, yet in-depth, learning approach that builds on and tailor to individuals' rich industry experiences. While harnessing practical insights, I provide a solid framework of understanding the marketing process and strengthen the "muscle" to think through the often complex marketing issues based on real-life examples and the stories participants bring to the classroom.
Susan Fleming:
When teaching a professional, understanding where they are in their career, the level of focus and experience they have in a learning environment is different. They aren't in this seminar to get a grade, they are strictly here to learn and advance themselves, which heightens their attentiveness. While undergrads are typically able to bring in new perspectives and examples from their experiences, this is exponentially true of professionals.
Mary MacAusland:
Everything is different! Teaching undergraduates, especially freshman, requires that a lot of energy is focused on motivating them to learn something they don't see the relevance of yet. Also, most undergraduates do not have the business experience to understand the important role accounting plays in the management of an organization, thus they have a harder time applying what they are learning. As a result, undergraduate teaching requires a delicate balance of motivation, context, and skill development. Teaching professionals still requires a little of all three, but much less emphasis on motivation since these individuals already understand the relevance and importance of having good accounting skills. This allows professional education to focus more exclusively on skill development that relates directly to the challenges they are already facing in their organizations.
Andrew Quagliata:
Teaching professionals is great because I can draw from their real-world experiences and they can appreciate the immediate application of the material.
Neil Tarallo:
Professional students get my jokes and references to old movies! Additionally, the environment changes from that of a classroom to more of a shared experience. I endeavor to create a "learning environment" within the classroom that is consistent with the structure of some of the world's most innovative and entrepreneurial companies. Learning is achieved through the exchange of ideas, lessons learned, and mutual support. My role transforms from that of a lecturer to more of a facilitator and coach.
How do you keep participants engaged when they aren't used to sitting in a chair for eight hours a day?
Helen Chun:
In my class, I embrace the experiential learning philosophy, inviting everyone to be an active participant instead of a passive listener. I present them with various hands-on, in-class activities, case studies, advertising campaigns, and video clips for engaged discussion. I often have participants work in pairs or small groups on certain questions or case studies, asking some to share their group solutions with the class, then opening up discussion for the entire class. I also bring interesting and meaningful cutting-edge research to the classroom, exposing them to a richer set of knowledge base to advance our approaches to evolving marketing issues.
Susan Fleming:
I'm not a good chair-sitter either! While there will be some lectures, the classes will include a lot of visuals and clips, interaction between the professionals and the instructors, exercises, group coaching, and case studies. There should never be more than 5–10 minutes where participants are not 'participating.' Learning is a process of trying to understand things at a deeper level, and my courses are always engaging and interactive.
Mary MacAusland:
I believe professional education is best focused on a combination of skill development and application. Thus, I plan a continuous cycle of focused interactive teaching (15–20 minutes), followed by individual and small group practice and application (15–20 minutes). Then after 2–3 cycles, students have enough knowledge to tackle a larger problem in a case setting where they will work in groups and present their findings and recommendations to the class. This allows them to be actively engaged in the learning process, as well as to learn from each other.
Andrew Quagliata:
I am sensitive to how difficult it can be for participants to transition back into a classroom environment. Participants won't be sitting in a chair for eight hours a day. They will form small groups, give presentations, and participate in a variety of activities that will require them to move around the classroom.
Neil Tarallo:
I convert learning objectives to experiences. I have come to understand that it is relatively easy to lecture about a subject but executing the lessons in the real world is another matter. As such, the classroom also mirrors that of a science class in that we learn about a tool, and then work to execute it in a "lab setting." For instance, in my course students will learn about a tool, and then immediately apply it to a real-world situation.