MBAs spend 10-day trip exploring Brazilian business community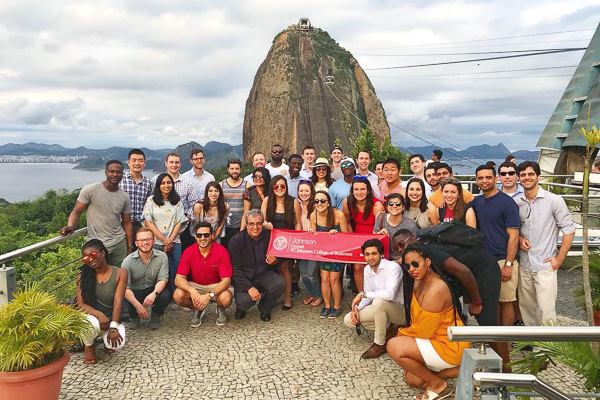 Spending an academic break abroad is nothing out of the ordinary. But spending your vacation on a trip to Brazil's top companies, however, is something you don't always get to experience. Johnson's 10-day trip to Brazil was the centerpiece of a 1.5-credit course that combined classroom sessions and international travel to help MBAs develop a greater awareness of the business environment in Brazil.
As the cohort traveled through the country, with major stops in São Paulo, Rio de Janeiro, and Angra dos Reis, they visited a number of leading companies and institutions including Natura, Nubank, São Paulo City Hall, Rock in Rio, and BNDES, as well as two Fortune Global 500 companies, Itaú Unibanco and Petrobrás.
Here are some reflections from the 2018 Brazil trip.
Jesse Anderson, Two-Year MBA '19
Unplugging and fully embracing the experience:
"For the Brazil trek, I decided to leave my computer at school and totally commit to the experience at hand. Not only was this extremely helpful for rejuvenating me and giving me energy to finish the semester strong; it also helped me remember what was important to me. I've grappled with career trajectory, so being in Brazil and enjoying spontaneous excursions reinforced my passion for travel/tourism as a career. Our visit to Rock in Rio inspired me to look into dynamic jobs that involve seeking out experiences and work with partners to build something very meaningful. As a result, I walked away from the trek feeling refreshed, inspired, and ready to tackle whatever comes my way in the rest of school and in my internship this summer."
Forming new relationships within the Johnson MBA family:
"I really felt like I got to know some second years whom I had never talked with before and I don't think that would have happened without this trek. Throughout the past year, I've formed deep friendships with people that I am convinced are some of the kindest, most sincere people on the planet. These are the people that have helped me in this Johnson journey and have made the temporary struggles well worth it, even as I am nostalgic for old friends and familiar experiences. The Brazil trek really helped me to continue building these lifelong friendships, and I'm so grateful for it."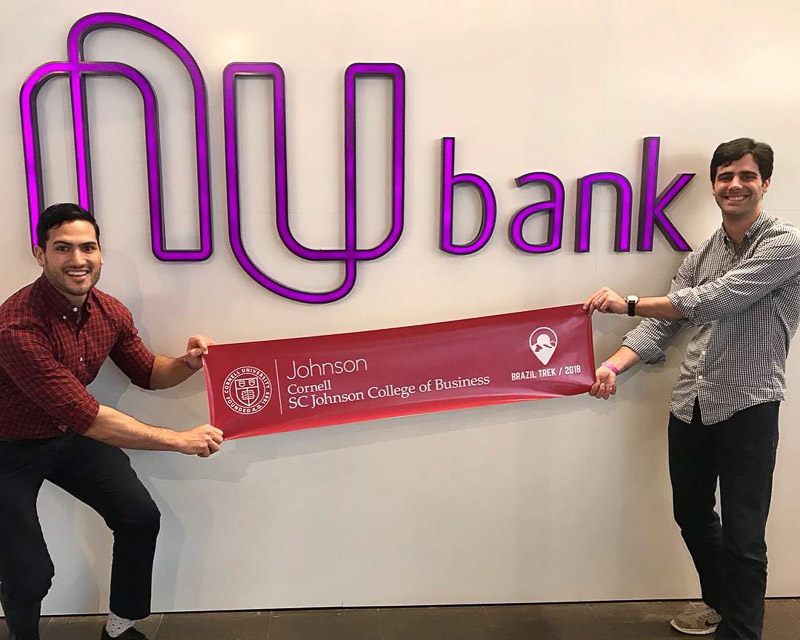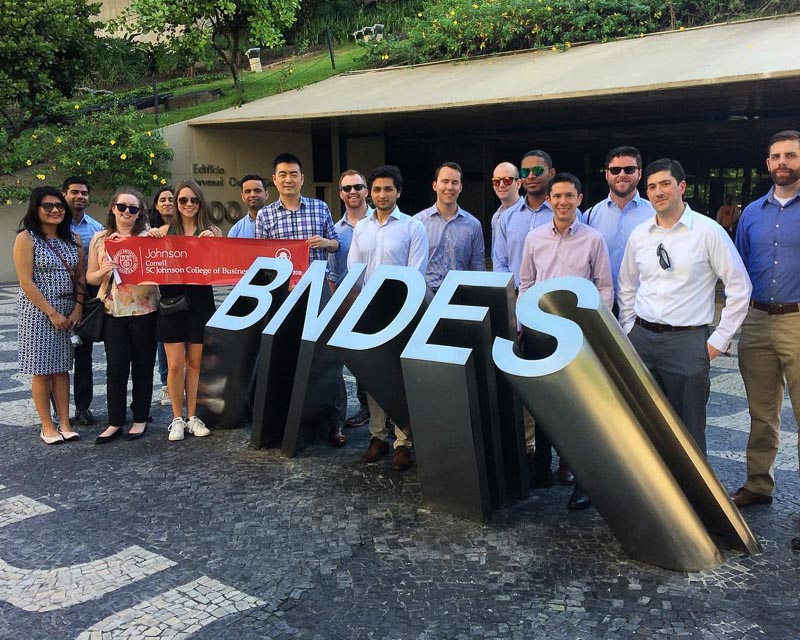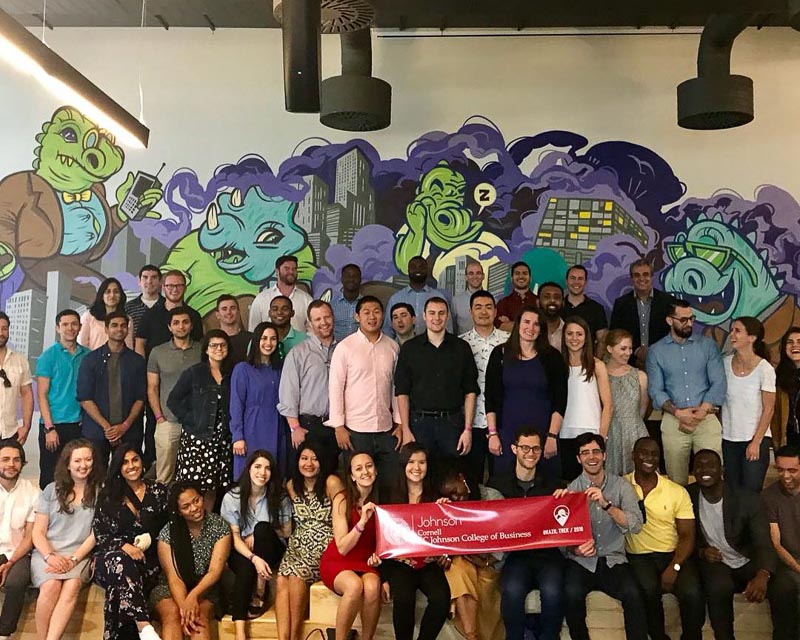 Matheus Costa, Two-Year MBA '18
 What it means to be Brazilian:
"My main lesson was that Brazil is a country with a turbulent past that always believes that better days are on the horizon. Most Brazilians endure the harsh realities of their current conditions by feeding off of these future prospects. However, they know that these future prospects will only be realized by their hard work. So, they work, and they dream, and they work even harder the following day."
Looking upon his home country through the lens of business:
"During our 10-day-long trip through São Paulo, Rio, and Angra dos Reis we visited companies such as Natura, Itaú Unibanco, Nubank, São Paulo City Hall, Petrobrás, Rock in Rio, and BNDES. Hearing from the leaders of these companies about the firms they run and the future prospects for the country made me feel extremely proud to be a Brazilian. Nothing makes one more hopeful that something can be fixed by seeing firsthand the skill set and energy of those with the clout to do the fixing."
Confident the country will recover:
"Returning home taught me that Brazil, however unequal, however unsafe, however corrupted, will rise again, and sooner than expected. Why? Because it has the fuel to rebuild the country walking through its sidewalks, stuck in its traffic jams, and grinding away at its corporate offices. Brazil's fuel is its own people, who have burning dreams of a better future being ignited daily by their own blood, sweat and toil."
Read a complete reflection on Matheus's LinkedIn blog, "What Brazilians Taught me About Brazil."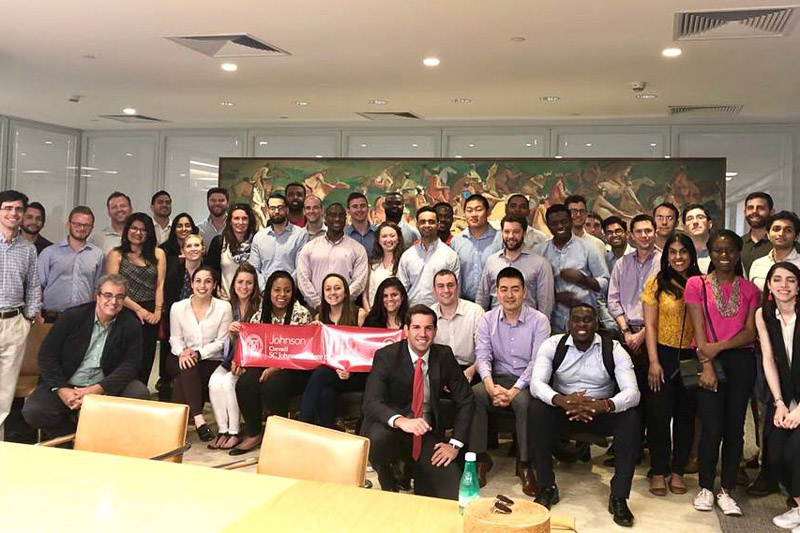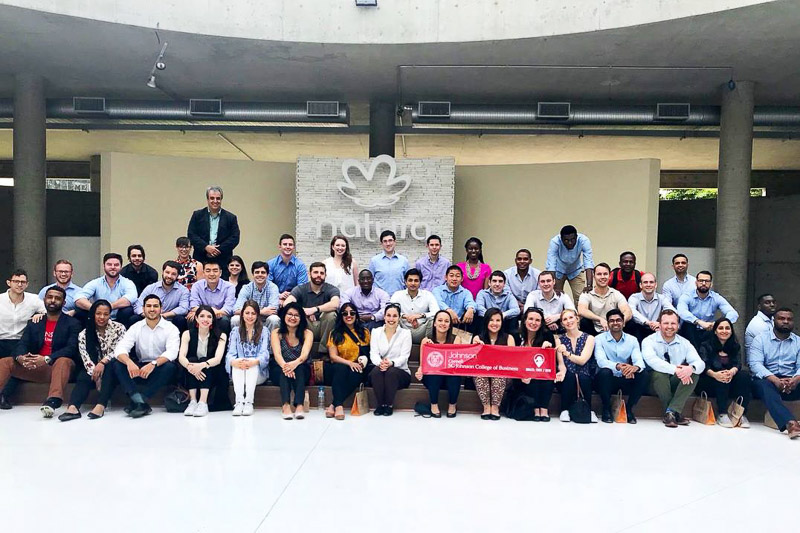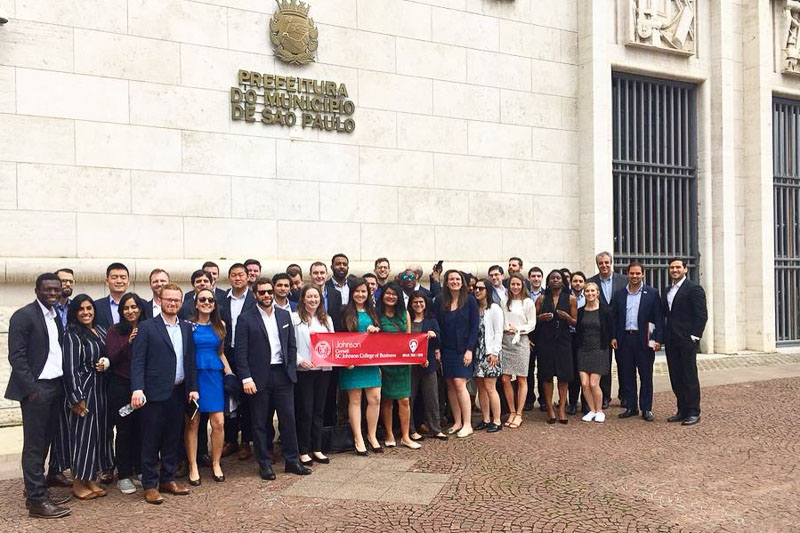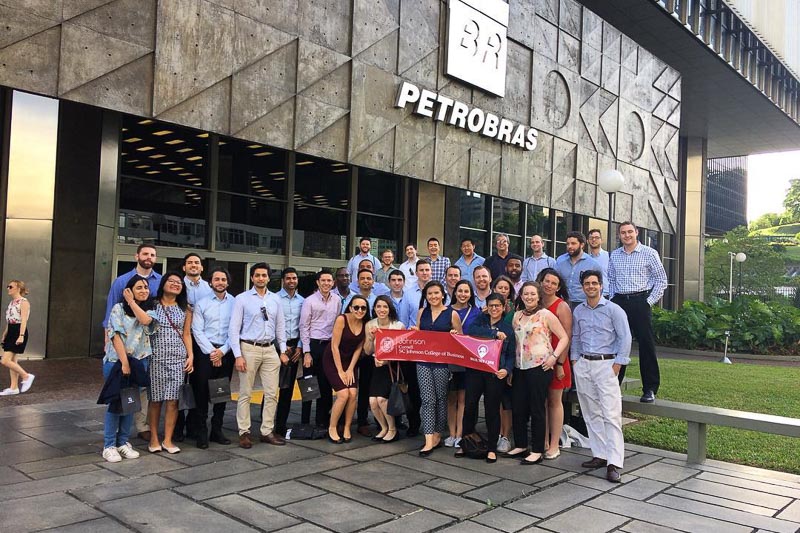 Bright Botchway, Two-Year MBA '18
What stood out about the Brazilian business community:
"A few notable things that stood out with the companies visited was a serious focus on sustainability. Natura, a cosmetic company has become a world leader in the industry through its niche of sustainable practices including helping Amazonian communities sustainably source plant species used in cosmetics. Natura's manufacturing plant on the outskirts of Sao Paulo utilizes almost entirely natural light due to the architectural design of the building, has a forest that has been planted by the company next to the manufacturing plant, does no animal testing, and has a neutral carbon footprint. This was outstanding, given that traditionally manufacturing plants are windowless, stuffy places known to be pollutants."
 Experiencing a country in political turmoil first-hand:
"Politically, although not part of the official trek, it was interesting to follow the Supreme Court appeal process by President Lula da Silva, which occurred in real time while we were in São Paulo and Rio. Despite how sensitive the issue was for most Brazilians, and the ways it seemed to divide the country, everybody seemed calm and were at least on the surface unified and going about their daily activities. There was a peaceful march which had thousands of protesters show up the day before the Supreme Court justices made their decision public."