The Power of Intrinsic Rewards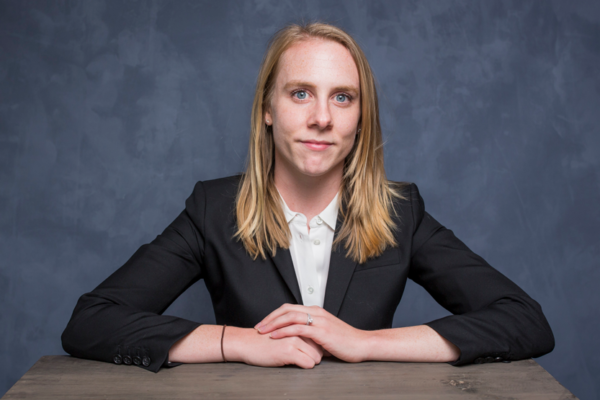 Having trouble sticking to your goals? Research by Kaitlin Woolley finds that focusing on what feels good about new habits helps you to stay the course.
How many times have you told yourself that you will start exercising regularly come Monday or that you will start eating healthier come the first of January? Setting goals that help us become a better version of ourselves — the version we wish to be — can be a highly motivating tool. In reality, however, we often fall short of achieving such goals.
Kaitlin Woolley, assistant professor of marketing at Johnson, conducts innovative research that aims to understand why consumers fall short of their goals and what they can do to avoid this.
"In my research, I find that immediate rewards when pursuing long-term goals increase goal persistence, and that this occurs by increasing intrinsic motivation — the desire to pursue the activity for its own sake," says Woolley. "For example, focusing on the positive taste of healthy food, or the fun in working out, can increase healthy food consumption and persistence with an exercise."
When it comes to adopting new habits, zeroing in on immediate rewards is simply a more effective motivator than the promise of a good outcome down the road. "A large part of the problem stems from the fact that people are focusing too much on the delayed reward — the outcome of their workout or healthy eating," notes Woolley. "But when people are in the middle of something, they care a lot about the experience and having fun, more so than the delayed outcome."
Woolley is passionate about helping consumers overcome motivational struggles such as finishing a work task, sticking with a healthy diet, or going to the gym. As she explains it: "I like to ask questions that have real-world implications and study problems that many people face."
To understand consumer motivation and goal pursuit, Woolley conducts experiments in the field and in the lab. For instance, when she collaborated on a project with Ayelet Fishbach, professor of behavioral science and marketing at the University of Chicago, she ran a study at a fitness center. Specifically, she would have gym-goers view a set of pre-selected exercises and choose a workout based on what they would enjoy doing (immediate rewards) or based on what would be useful for their health (delayed rewards). When choosing the immediate rewards, participants did more sets of weight-lifting exercises. (Kaitlin Wolley and Ayelet Fishbach, "For the fun of it: Harnessing Immediate Rewards to Increase Persistence in Long-Term Goals," Journal of Consumer Research, 42, no. 6 [April 2016]: 952-966.)
In a different research project, Woolley wanted to understand how immediate rewards drive persistence. To that end, she gave some people an immediate bonus for working on a task, and gave others the same bonus a month later. Interestingly, those who received a bonus at the outset were more intrinsically motivated to work on their task. Because they thought the task was more fun and interesting, they were more likely to continue working on it without any rewards. (Kaitlin Woolley and Ayelet Fishbach, "Immediate Rewards Predict Adherence to Long-Term Goals," Personality and Social Psychology Bulletin 43, no. 2 [February 2017]: 151-162.)
Focus on the fun when pursuing long-term goals — that's a key takeaway from Woolley's research, and it's a powerful insight. As she puts it: "People often get wrapped up in the outcome of their actions. And it's not that the outcome isn't important, but having fun along the way is the key to persisting with goals."
As she looks to the future, Woolley aims to examine ways to improve self-control in addition to continuing her research in consumer goal pursuit. "In ongoing research, I am examining what factors influence perceptions of progress, and how this relates to procrastination behavior," she says.
Woolley joined Johnson as an assistant professor of marketing in July 2017 and teaches core marketing and consumer behavior. Her research has been published in numerous media outlets, book chapters, and peer-reviewed journals. Two things that she loves about Johnson are its emphasis on research and collegiality. "People are excited to talk with you about the research you are working on and to give feedback on how to improve your work. This is true across the university and is something I really appreciate about Cornell."
Laura M. Giurge is a postdoctoral research associate at the Samuel Curtis Johnson Graduates School of Management at Cornell University and a contributor to Cornell Enterprise.