Park Perspectives: Cornell business education—where the rubber meets the road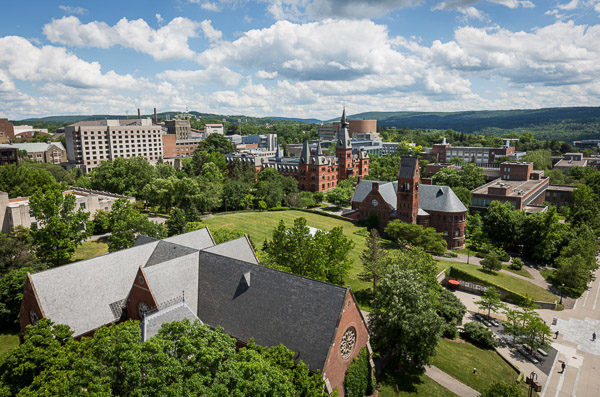 By Graham Pearson, Two-Year MBA '18
Park Perspectives are authored by Johnson's Park Leadership Fellows.
"Business" is a misleading term. While it connotes a specific skill or set of skills, it is actually one of the broadest terms we have for an activity. Any organization that engages in some sort of service, and seeks to generate at least enough revenues to sustain operations, if not to turn a profit, is a business. Consumer products, retail, advisory, telecommunications, chicken wings—businesses are built on the capabilities, developments, and discoveries of experts, regardless of field. Business, then, can be thought of as operationalizing a certain set of expertise; it is the intercept of theory and practice; it is where "the rubber meets the road."
Strategically positioned, centrally located
Johnson does a wonderful job of teaching both fundamental and specialized business acumen through a rigorous core curriculum and a wide-range of focused courses. But the real opportunity at Johnson is to leverage the academic prowess of the Cornell community. As I was looking at a campus map of Cornell University, it occurred to me that Johnson is a perfectly situated MBA program.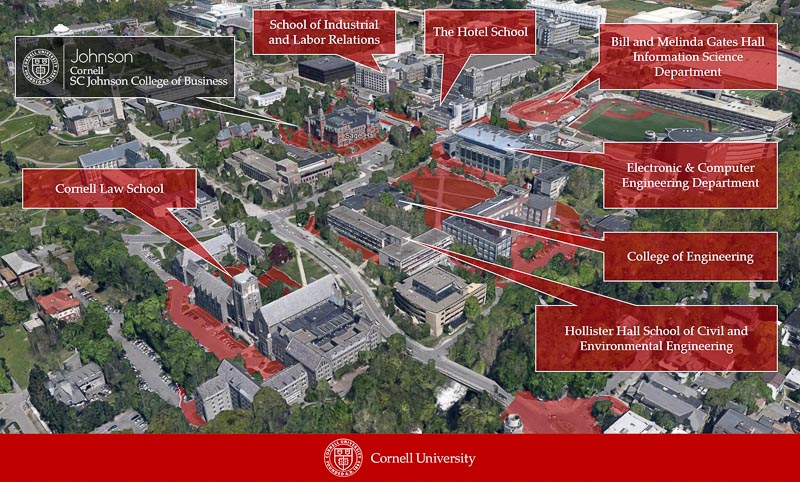 Across the street from Johnson's Sage Hall is the School of Hotel Administration, the number-one ranked hotel administration school in the world; a block northeast is Bill and Melinda Gates Hall, housing Cornell Information Sciences; just one block south is the Cornell College of Engineering, a top-10 engineering program and one of the best robotics programs in the world; one additional block to the south is Cornell Law School, a top-15 law program with specializations in labor law and international law. If you were to make your way west from Johnson, you would run into the School of Industrial and Labor Relations, home to many MBA/MILR dual degrees students at Cornell. These are only the programs that are within walking distance of Johnson. I could write another whole post about Cornell Tech in New York City.
Leveraging the Cornell network
At Johnson, I learned first-hand the depth of Cornell's network of expertise as president of BR Consulting (BRC), an internal group of first-year MBAs that provides consulting services to small- and medium-size businesses. Each year, BRC recruits 10 clients for a year-long project, and this year we leveraged the Cornell community to help build our current roster of clients. For example, BRC worked with a robotics company preparing for a pivotal investor meeting—this project was procured through the Cornell College of Engineering. BRC also helped a financial claims company figure out how to minimize a specific issue that is inducing a lot of cost for the company—this project came to BRC through Cornell Law School.
The value an MBA is that it teaches business managers how to convert opportunity into value; how to find where the rubber meets road. Cornell is home to so many top-tier programs that have produced truly world-changing work—Cornell has even played major roles in NASA missions to explore the solar system and distant universe. Johnson's proximity to all these great programs allows MBA students to develop the skills they choose and to leverage the greater Cornell network after their time on campus.

---
About Graham Pearson, Two-Year MBA '18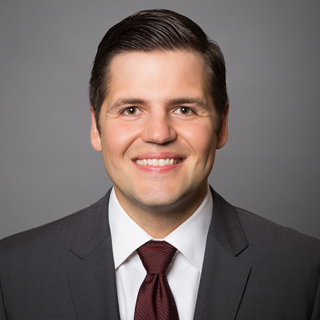 Previous Academic Institution: Bates College
Previous Employer: Horizon Media
Internship: Deloitte Consulting
Interests: Strategy consulting, operations, business development