4 reasons to attend the Cornell Executive Forum on Sustainability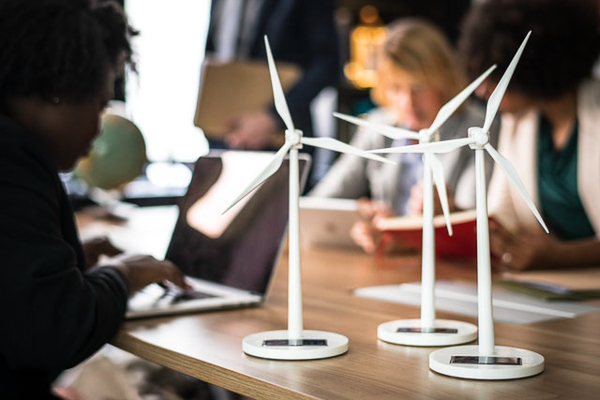 By Monica Touesnard, Associate Director of the Center for Sustainable Global Enterprise
The Cornell Executive Forum on Sustainability, to be held June 27, 2018 in New York City, will bring together business leaders to discuss key issues stemming from the social and environmental challenges that are impacting today's competitive market.
We're pleased to welcome alumni, executives, and academic experts to Cornell Tech for this year's forum. Tentative topics of discussion for this one-day event include:
Leadership in the Populist Era: What Will the Private (and Other) Sectors Do? — Ian Kline '90, president and CEO, Cadmus Group
Is the Value of Sustainability Eroding in the Marketplace? — John Bonhomme, MBA '07, founder and principal, Thorobird Companies
Why isn't Money Coming Off the Sidelines? — Heather Davis '82, MBA '87, president and CIO, Nuveen Investments
Is Doing Less Bad Just Bad? — Paul Sellew '79, founder, Little Leaf Farms
Who Dies, Who Thrives? — Bruce Schlein '88, director of community reinvestment act, business strategy, Citi
Where do Facts Fit in a Post-Fact World? — Tima Bansal, Canada research chair in business sustainability, University of Western Ontario; and Mark Milstein, director, Cornell University Center for Sustainable Global Enterprise
If you're looking to stay informed on industry trends at the intersection of business and sustainability, this is an event you won't want to miss. Here are four reasons to attend the Cornell Executive Forum on Sustainability.
1. Engage in the issues
Explore the tougher sustainability questions facing businesses through interactive sessions that will rely on audience participation. Speakers will dive into a variety of difficult topics such as whether or not the value of sustainability is eroding among consumers; the willingness of investors to fund sustainability initiatives; and where facts belong in a post-fact world.
2. Re-envision sustainability for your organization
Draw from speakers' experiences and insights for leveraging sustainability to drive revenue growth. Use the day to help you re-envision how your department or business can leverage sustainability for long-term value creation for your organization.
3. Connect with a global community of business sustainability innovators
Interact with like-minded, innovative individuals who have used entrepreneurial approaches to address social and environmental challenges. The day will provide ample opportunity to mix and mingle over coffee or cocktails with industry experts and thought leaders.
4. Visit one of the most sustainable campuses in the world
Cornell Tech's Roosevelt Island campus in NYC is one of the most environmentally friendly and energy-efficient campuses in the world, which includes the world's first residential high-rise built to Passive House standards. Come enjoy the day on this distinct campus while discussing innovative ideas and approaches to business and sustainability.
Register to attend the Executive Forum on Sustainability here and learn more about this year's speakers.
---
About Monica Touesnard, Associate Director of the Center for Sustainable Global Enterprise

In her role as the associate director of the Center for Sustainable Global Enterprise, Monica creates and executes its communications strategy and provides career coaching. Prior to this, Monica was the founding executive director for the Center for Sustainable Enterprise at the University of North Carolina's Kenan-Flagler Business School. She has an MBA from UNC's Kenan-Flagler Business School with focus on sustainable enterprise and a BA from McGill University in Canada.