Planning for pressure: The non-traditional view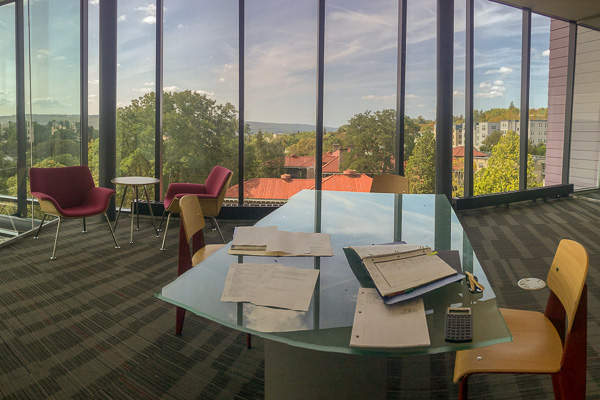 By Sam Harrington, Two-Year MBA '19
For those of you going into tech or a non-finance related track, I'm going to explain how to handle the pressures of being an MBA first-year student. As someone coming from a "non-traditional" background, I wrote my MBA application essays about the service industry, entrepreneurship, and technology. My plan for school was to start a company, but then "The Core" happened, stress kicked in, and my reasons for coming to business school escaped my attention. This post will highlight some of the reasons why that happened and strategies to cope with them.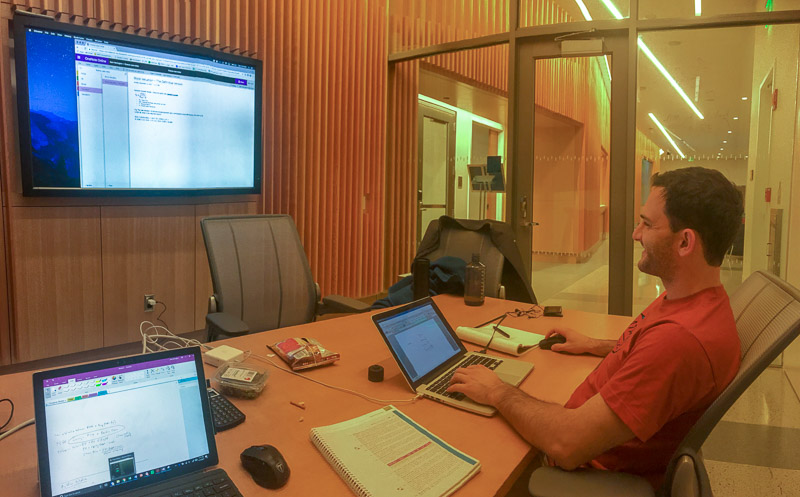 As the cliché saying goes, "There are four things to focus on as an MBA student: academics, recruiting, partying, and sleep. You get to choose three." You learn quickly that you must accept tradeoffs. For some, those tradeoffs are obvious, but for others they are less clear and can be a source of severe anxiety. Here are the root causes:
Time: You don't have it. It's impossible to do everything you planned to do in school while balancing your other commitments. Unforeseen commitments begin to eat away at your schedule, namely recruiting and club activities.
Professional: Some students will walk onto campus with internships or get them very early in the fall. For the remaining 90 percent of you, recruiting will be a laborious task. The pressure mounts as your peers begin to accept offers, and this can influence you to make poor decisions.
Social: The school never sleeps. There is always something going on that can steal your attention or give you FOMO. With so much distraction it's easy to forget why you are here. One moment you're on track and the next you're at a case competition in another state, even though you have an exam the next day. It's hard to stay focused.
So how do you deal with these challenges? You need to keep a few things in mind:
1) Keep perspective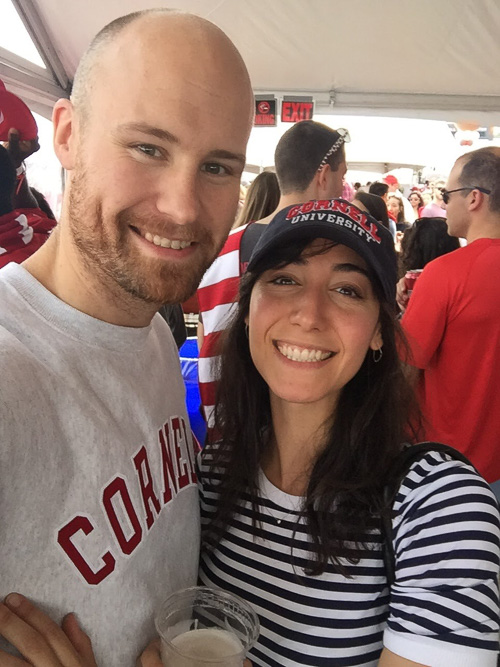 Do not let your academic performance consume your life. Most recruiters will not ask you about your grades and much of the value in an MBA is found outside the classroom. Remember that Johnson has a vested interest in your success. If you score low on a few exams, Johnson will work with you, not against you.
You will feel added pressure when your peers begin to accept offers, but it's important to check yourself by asking, "Do I really want that internship at Company X?" Remember why you came here. If you had asked me when I was studying for the GMAT why I was torturing myself, I would not have answered that it was to fulfill a life-long dream to work for a home appliance manufacturer. The point is, do not let the progress of other students distract you from your own personal objectives.
Also, try to remember that you have time! Many of the coolest internship opportunities aren't even posted until March. In late April I received notifications that McKinsey, NBC, Adobe, and Google were all still looking for people.
2) Specialize
If you're unsure of your professional goals, choose a specific subject and make a plan to master it. Johnson will make sure you become well-rounded by the time you graduate but there's no substitute for being an expert. For example, I played soccer in college and that seemingly business-irrelevant skill has given me opportunities I would not have otherwise had. I've met tons of interesting people playing soccer in NYC social leagues. I also landed a job at Major League Soccer because I filled in for their co-ed team when they were short on players. Your expertise could be in entrepreneurship, golf, or public speaking—it doesn't matter! You'll be in demand if you have a skill other people don't.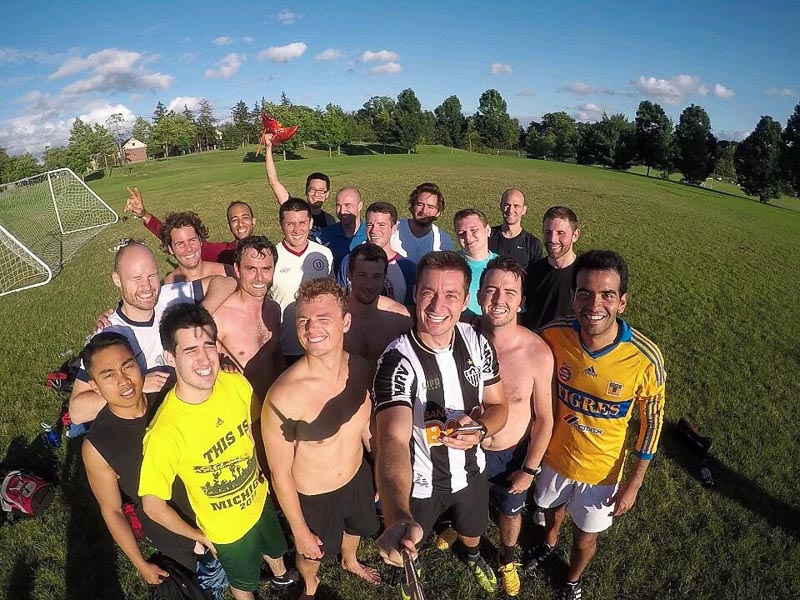 3) Know thyself
Take a minute to think about what you're good at and what you want to improve. Business school will change you for the better, but don't pretend to be something you're not. If you're not a studious person, Johnson will not turn you into one. Similarly, Johnson will not make you a social butterfly. You can work on improving your weaker capacities, but you should still play to your strengths. This will greatly simplify your decision-making.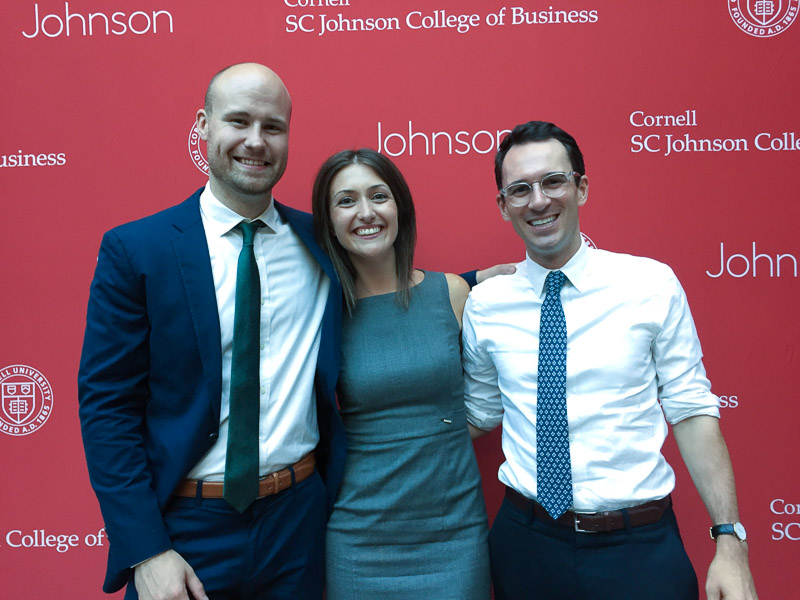 It's all part of the plan
You will be able to handle the pressures of business school if you do these three things. Johnson's objective, by overloading first-years with information and commitments, is to simulate a fast-paced business world in which you'll be called upon to make important decisions quickly and manage diverging priorities. The key for success is to understand that the system is designed to stretch your limits and that you have the responsibility, or better yet, the opportunity to master these situations. If you can come out of Johnson with the ability to perform under pressure, then you'll be ahead of your peers from the other top schools.
---
About Sam Harrington, Two-Year MBA '19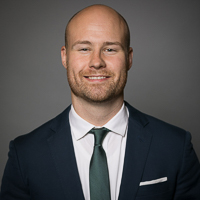 Sam grew up in Seattle and graduated from St. Olaf College in 2010 with a degree in biology. After cutting his teeth in digital media at The BBC and Major League Soccer, he decided to pursue an entrepreneurial career path. Sam launched Anoosh Fine Foods in 2015. It was a small food business in NYC that specialized in Levantine cuisine. After a successful run, he started thinking more deeply about the intersection of food and technology, which ultimately lead him to apply to business school. Sam is looking forward to a summer of learning as a project manager intern for HP Inc.