Park Fellows alumni spotlight: Marlon Nichols, MBA '11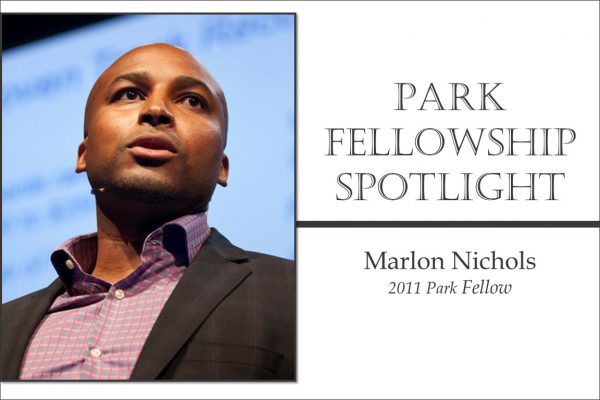 Marlon Nichols strongly believes that diversity drives outsized returns.
"Teams comprising members with diverse backgrounds lead to better outcomes," says Nichols, cofounder and managing partner of Cross Culture Ventures. In venture capital (VC) firms, they can also help tap into the huge spending power of underrepresented groups, some of whom are trend setters and early adopters. "Team members that represent those communities are probably better equipped to determine whether a particular product or solution could resonate with underrepresented groups," he adds.
VC is traditionally dominated by white males, and firms tend to invest in white-male-led businesses. "This needs to change, because we're missing out on a lot of opportunities," says Nichols. The traditional path to a VC career is through connections – someone in the space to provide an opportunity for apprenticeship – a path closed to most nonwhite students. Nichols, who was born in Jamaica, saw a promising path through Johnson's Big Red Venture (BRV) Fund and the Park program.
"I didn't have VC experience, so it was important for me to try it out and build a network in the space," says Nichols, who served as BRV's president and CEO during the second-half of his first MBA year. "I had 7 other MBA second-year fund managers, plus 61 associates," he adds. "Leading 7 second-year fund managers, plus 61 associates, was a super lesson in leadership."
For his Park project, Nichols targeted a VC competition that paired MBAs with real companies. He got his team invited, raised funds to attend, and won. "That was a tremendous experience, doing real work with a startup," says Nichols, adding that Johnson continued to attend for several years afterwards.
The Park experience taught him the non-quantifiable elements that go into an investment decision. "Yes, there are the numbers, but what's really going to matter is the people," Nichols says. "Figuring out how to get people to follow your direction, and be a better listener – that's the curriculum of the Park Fellowship." He's especially grateful also to mentor Risa Mish, a longtime Park and diversity champion within the Johnson faculty.
This past year, Nichols spoke at Johnson's diversity recruiting weekend, and offered interested women and minority students the opportunity to work as a remote "apprentice" to Cross Culture Ventures. "I'd teach them the business," he says. "They can get a year or two of experience working for a real VC firm."