Park Fellows alumni spotlight: Jessica Rolph, MBA '04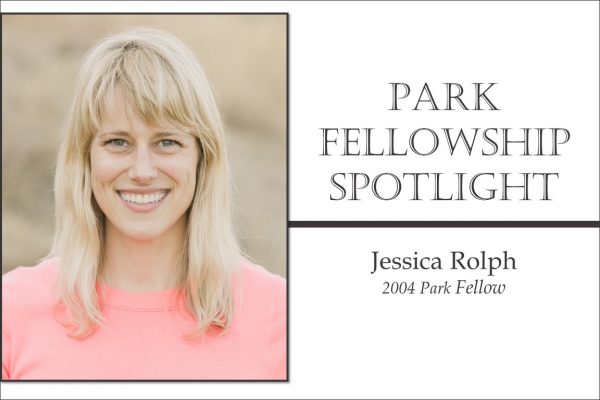 Since earning her MBA more than a decade ago, Jessica Rolph has devoted her career to making a difference in the world through social entrepreneurship. Founding partner of HappyFamily Brands, Rolph is a pioneer in consumers' shift to organic foods.
Four years ago, she and cofounder Shazi Visram sold Happy Family for hundreds of millions to Groupe Danone. Perhaps even more significantly for the market: "When we first launched the company, only 2 percent of all baby food was organic; now close to 30 percent of all baby food consumed is organic!" says Rolph. "We feel really proud that Happy Family is a leader in transitioning so many families to organic." The company is now creating an organic jarred line for the Women, Infants & Children (WIC) program, helping lower-income families to feed their babies.
Rolph recently became a board member and advisor to Happy Family; in fall 2017, she launched her new venture, Lovevery, to offer child learning services and products.
But, believe it or not, Rolph wasn't always a confident business executive. "Before coming to Johnson, I worried that I wouldn't be able to accomplish my career dreams because I lacked basic business knowledge," she confesses. One of the most important things she discovered at Johnson: She didn't have to know everything. "There was no mystery black box of knowledge that other people had and I didn't; I just needed confidence, a strong network of smart people, and the ability to know where to start figuring out what I needed to know." In addition to her work fostering children's physical and mental development, Rolph is devoting her talents to champion another important issue. With Lara Jackie Dickinson '94 and two other cofounders, Rolph created the Climate Collaborative, which inspires and helps companies in the natural-products industry commit to meaningful action to reverse climate change. Rolph reflected, "The Park fellowship program believed in me, and from this extraordinary gift, I learned to believe in myself as a leader. I feel a deep responsibility to give back and push myself to do good work as the Park family has done."