5G mobile communication in China: From imitator to innovator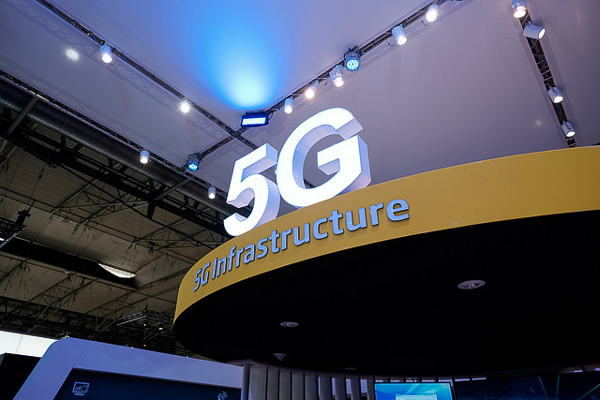 Image by Kārlis Dambrāns, Flickr
By Baohong Li, Visiting Scholar at the Emerging Marketing Institute and
Associate Professor at the School of Economics and Management at the
Beijing University of Posts and Telecommunications
As the largest emerging market, China achieved remarkable development in its mobile communications industry in the past two decades. By February 2018, the total number of mobile users in the Chinese market reached 1.44 billion, of which its 4G users total 1.03 billion and its mobile broadband users near 1.28 billion.
The Chinese market has diversified from telecom device manufacturing and terminal chip design to intelligent multi-antenna transmission with TDD system synchronization and large-scale co-frequency networking.
China has come very far in mobile innovation and it envisions 5G as a golden opportunity in this century for Chinese companies, which are waging for a greater share of the IP behind the universal 5G standard in order to:
Improve its bargaining power with foreign patent holders; and
Drive down costs for Chinese telecoms equipment makers, chip designers, and other companies.
Undoubtedly, China's experience has important implications for other emerging markets.
1. Institutional innovation and reform
Since the birth of China Unicom in 1994, Chinese state-owned enterprises have undergone a series reforms to introduce competition. For instance:
The Ministry of Industry and Information Technology (MIIT) requires interconnection between operators to avoid redundant construction;
Asymmetric regulation provides fair competitive conditions for new operators;
Regulated universal service to improve network speed, reduce costs, and cancel mobile domestic roaming and long-distance telephone charges.
2. Strategic planning and policy innovation
The International Mobile Telecommunication-2020 (IMT-2020) promotion group was set up as a basic research and development platform in 2013, starting with 5G R&D and international cooperation. 5G is included in the country's national plans, such as the 863 Program, the 13th Five-Year Plan, One Belt One Road, and Made in China 2025. In short, 5G technology R&D tests have been launched as part of a comprehensive national strategy.
3. Imitating innovation and gaining advantage
1G era: In the 1980s, the TACS, part of the 1G mobile system, was officially introduced in Guangdong, China. The phone looked like a big brick, and it was too expensive to buy for most. However, the strong buying desire stimulated the market greatly and served as a fundamental driving force for China's mobile development.
2G era: China ultimately adopted the GSM standard. By 2003, mobile users in China reached more than 2.3 million. It was by imitating such innovation that China's equipment production companies, such as HUAWEI and ZTE, began to come of age. But there were disadvantages such as a dependence on foreign manufacturers and less than 20 percent domestic market share.
3G era: This marked the first time Chinese companies' TD-SCDMA became one of the three global standards (albeit a less mature one than the others). Still TD was a historical breakthrough as Chinese companies gained valuable lessons, which set the stage for the development of 4G and 5G.
4G era: By this point, China was matching the pace of the world's largest 4G systems. TD-LTE held its position as one of the international standards, but with even greater strength in light of the rapidly developing domestic consumer base. By 2016, China became the largest 4G network system in the world with more than 1.32 million 4G base stations, covering more than 1.2 billion people. It launched 4G roaming service in 126 countries and regions with a customer base of nearly 4.3 billion.
The coming 5G era: China views the 5G era as a golden opportunity whereby its companies will play an increasingly important role in setting the standards for R&D innovation and commercial testing.
4. Encouraging patent and international standardization
Participating in the International Organization for Standardization (ISO) to track innovation frontiers
Chinese companies actively participate in the international standardization organization, which 3GPP (a collaboration between groups of telecommunications standards associations) is currently leading for 5G. In the first version of the 5G standard released in December 2017, more than 30 key positions were held by the Chinese. In November 2016, China's Huawei-backed Polar Code error correction technology, a control channel encoding scheme for 5G applications in enhanced mobile broadband, was accepted as part of a global 5G standard. The accomplishment was proof that the country is a contender in the race to define and develop 5G technology. For the first time a Chinese company entered a telecommunications framework agreement.
Increasing R&D investment and patent standardization
Unlike previous wireless technologies such as 1G, 2G, and 3G, Chinese companies are no longer spectators or imitators in 5G, but rather a competitive force and core innovator. It is worth mentioning that companies such as China Mobile, China Telecom, China Unicom, Zhongxing, HUAWEI, and Datang Telecom all play a role in the 5G standard formulation. Of all the 5G proposals submitted to 3GPP, 40 percent were done so by Chinese communications enterprises.
5. Creating co-opetition innovation ecosystem
No country or company in the world can completely monopolize 5G technology. Its complexity will require cooperation to guarantee competition within distinctive innovative ecosystems. The development of China's 5G not only calls for many universities, operators, research institutes, and manufacturers to participate, but also an international alliance. A 5G innovation ecosystem based on these principles is conducive to the common progress of the global mobile communication industry.