4 things I learned from the MMH Leadership Development Program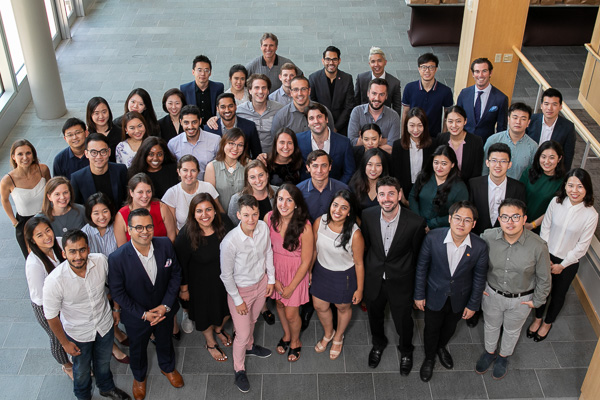 By Lisa Liu, MMH '19
A few weeks ago, current students in the Master of Management in Hospitality (MMH) program participated in the weekend-long Leadership Development Program (LDP). This program provides MMH students a great opportunity to develop leadership skills and connect with highly-respected alumni in the hospitality industry.
Through a series of seminars, workshops, and assessment activities, we received a personalized assessment of our strengths and development areas from leading hospitality executives while expanding our professional network.
Here are the four things I learned during the weekend.
1. Knowing yourself is the beginning of all wisdoms
In Ancient Greece, Socrates states "the unexamined life is not worth living." We will not grow unless we examine and reflect on our own life, get to know ourselves, and understand our own strengths, talents, and values. It's in developing these personal insights that provides the foundation for successful leadership.
Through the behavioural assessments in LDP, I gained a comprehensive understanding of my own strengths and weaknesses. Such self-awareness acts as a catalyst for personal development and growth. I learned that my strengths are the things I can leverage on and use to push myself to succeed whereas my weaknesses are the areas where I need to develop and build further. As future leaders in the hospitality industry, we are often working around people in a team environment. By knowing who we are and where our desire lies, we have a clear vision and goal. We become more confident in our interactions with others and are ready to lead people for our organization's success.
2. Stay humble in all situations
On the last day of the LDP, we had a panel discussion with the coaches. Tricia Taylor, the senior vice president and general manager of the Breaker's Palm Beach in Florida, spoke to us about the importance of humility in leadership. Effective leaders are not controllers. Rather, they are often empathetic and empower the people they lead. Humbleness does not mean low self-esteem. In fact, the opposite is true. Humble people know who they are and feel good about themselves. They often think from the others' perspectives and do not put people down to make themselves feel good. I learned that it is okay to be wrong and make mistakes. Fear of failure, embarrassment, or not being liked inhibit learning. Tricia mentioned when she interviews candidates, she focuses on how they treat others rather than their technical capabilities. Little things such as a "thank you" to their servers or picking up garbage on the hotel lobby floor all make a difference. Being a leader is not about being better than others especially in a service-oriented industry like hospitality.  Leaders have a key role in serving employees. They should have the humility and courage to admit that they can benefit from the expertise of others even when they have less power than them.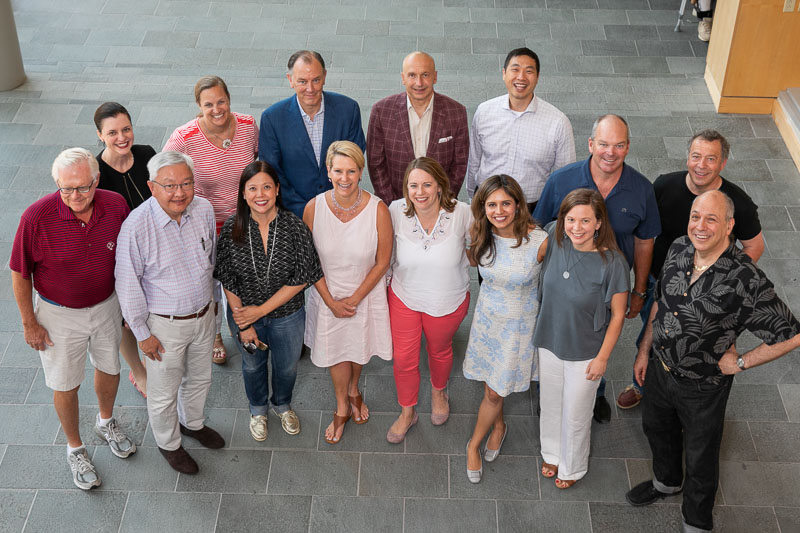 3. Building trust in relationships is the first step in becoming an effective leader
On the first day of LDP, Professor Tony Simons led us in a series of activities including the trust fall. As future leaders, we have to win the trust of stakeholders by communicating openly. It is not enough to just talk about having trust. The person falling is afraid even though the catchers tell him/her that they will be there. Trust must be earned and built by leaders whose behaviours model their actions. Being transparent, authentic and open in our communication are important for the success of a leader.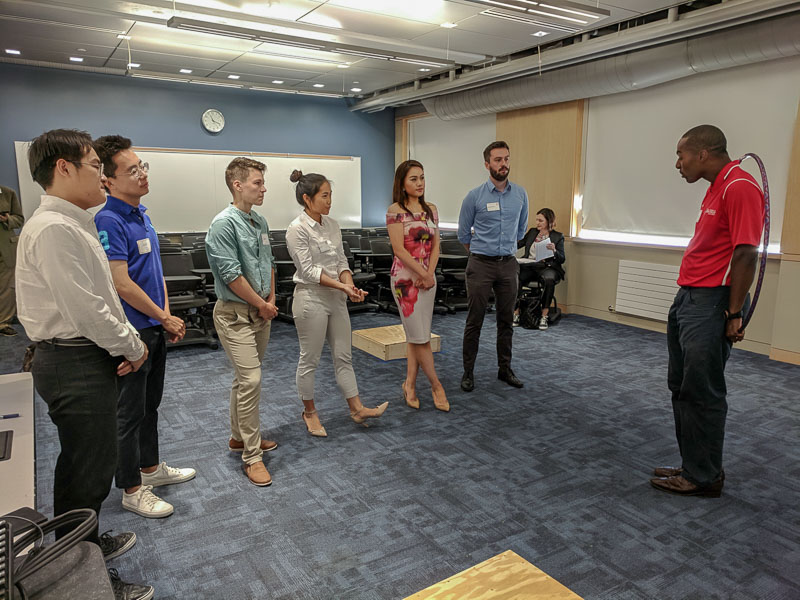 4. Cooperating with completely different people in a team generate more ideas
During the weekend, the visiting alumni coached us through a low ropes activity with Cornell Outdoor Education where we had to work together as a team to complete a challenging task. I have to admit that if I were to do this by myself, I would probably never be able to reach the goal. However, since each team member is unique in their own way, we are able to bring different ideas together and utilize the strengths of each person to achieve the goal. As a future leader in today's business world, we should recognize the role of diversity plays in helping us build innovative and creative teams. Diversity encourages the search of novel perspectives, leading to better decision making. Everyone has something valuable they can bring to the table. As leaders, we must know the strengths of each employee in order to maximize them and utilize opportunities for growth.