5 takeaways from the Johnson Cornell Tech MBA summer core in Ithaca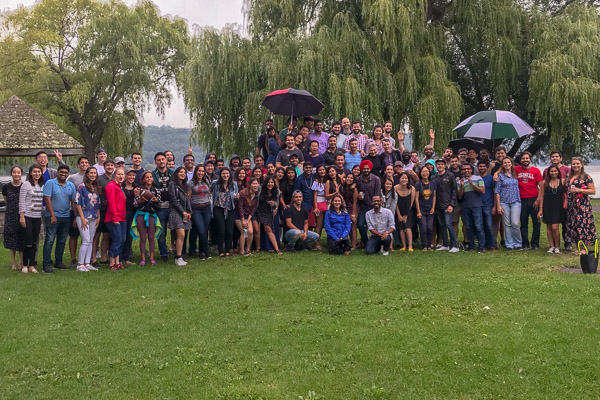 By Alana Lipson '15, Johnson Cornell Tech MBA '19
It's hard to believe that the 12 amazing weeks of Johnson's MBA Summer Core in Ithaca, NY have already come to an end. After saying our goodbyes to our new friends from the One-Year MBA program, my Cornell Tech MBA classmates and I packed our bags and headed to Roosevelt Island to continue our journey on Cornell Tech's new, beautiful campus. While driving from Ithaca to NYC, I reflected on the summer and want to share the top five things that I learned both inside and outside of the classroom.
1. People make the place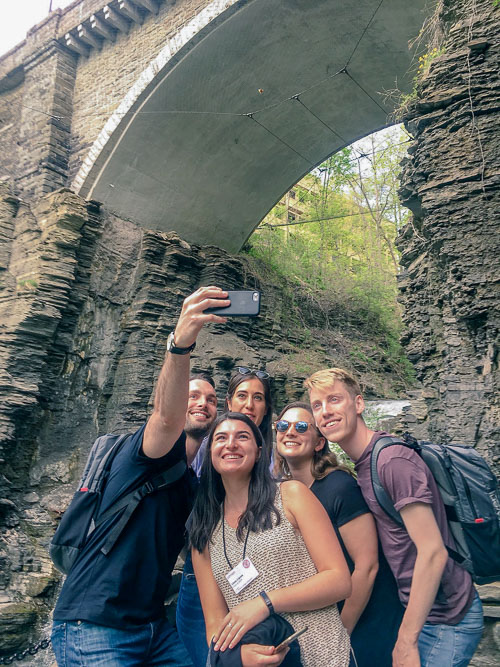 I feel so lucky to be surrounded by such passionate and driven classmates who are eager to teach and learn from one another. One classmate, Gabi, created a 'podcast crew' where we would vote on one podcast to listen to each week, and then met Fridays during lunch to discuss the podcasts (and the interesting topics each presented). Another classmate, Emily, started a weekly get together called Sharing is Caring, where students informally presented about a passion or area of expertise. Topics ranged from coffee to karate to data science, and I was always extremely impressed not only by my classmates' knowledge, but also by their passion. I strongly believe it's the people (students and faculty) and their passion that makes Johnson such an excellent place to learn and grow.
2. Diversification is key
Whether we're talking about finance or working effectively in teams, there's great value in diversity. In Managerial Finance, we learned how diversifying investments helps to reduce risk. Similarly, when working on group projects in our summer core teams, we experienced firsthand the benefits of diverse backgrounds and viewpoints. Although working on diverse teams can be challenging at times, the diversity ultimately makes you a more effective team by ensuring you consider the question or problem from multiple perspectives. Ultimately, this leads to a better end result or deliverable.
3. Commitment to continuous improvement
In addition to being extremely passionate, I've also found that my classmates are always striving to better themselves and the programs we are a part of. Using the SBIR (Situation, Behavior, Impact, Request) framework that we were taught in our Leading Teams Practicum, my classmates and I are learning techniques to give effective and actionable feedback to one another. Since the Johnson Cornell Tech MBA program is still relatively new, and the professors and staff are very open to feedback, it's exciting to be able to help shape the future of the program. To do this, we conducted a student-led retrospective to reflect on what we thought went well this summer and what areas of the program could possibly be improved for next summer or going forward on Roosevelt Island.
4. "It depends"
This was an answer we commonly received from professors in response to our more nuanced questions. While my classmates and I often found this answer frustrating at first (and eventually funny), we came to appreciate that this meant we asked a good question, and the truth is that it really does depend. The real world will always be messier than the frameworks we learned. I've accepted that there's not always going to be one clear-cut answer, and the real value of these frameworks is to serve as a starting point—a guide to help us approach situations, not solve them.
5. Ithaca is "gorges"
Having spent four very cold winters in Ithaca as an undergrad at Cornell, I'm even more appreciative of how beautiful Ithaca is in the summer. Between eating our way through the Farmer's Market, hiking, and kayaking, our class took advantage of all of Ithaca's delicious food, natural beauty, and outdoor activities. Some of my personal highlights included hiking at Robert Treman State Park, a Cayuga Lake winery tour, and the Finger Lakes Cheese Festival.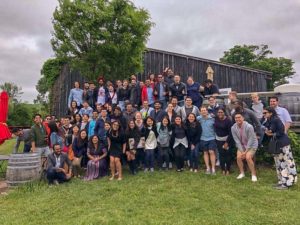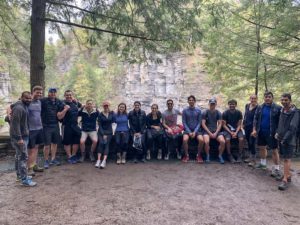 While it's difficult to say goodbye (for now) to Ithaca and our wonderful Johnson professors, faculty, and classmates, I will always look back fondly on the experiences we shared and feel grateful for the strong foundation that the summer core has provided. I'm eager to meet my classmates in the other Cornell Tech master's programs and apply these learnings to our fall Product Studio challenges. Overall, I'm most excited to keep building, learning, and growing during our next two semesters together at Cornell Tech.

---
About Alana Lipson '15, Johnson Cornell Tech MBA '19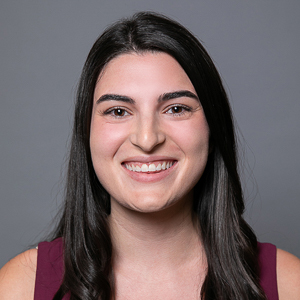 Alana is a marketer and innovator with a passion for creative brainstorming. Prior to attending Cornell Tech, Alana worked in product development and marketing at Mastercard. As a graduate of Cornell (CALS '15) and member of the Cornell Alumni Admissions Ambassador Network, Alana loves all things 'Big Red.' In her free time, Alana can be found trying new fitness classes and restaurants around New York City.