Internship takeaways from Hotel School undergrads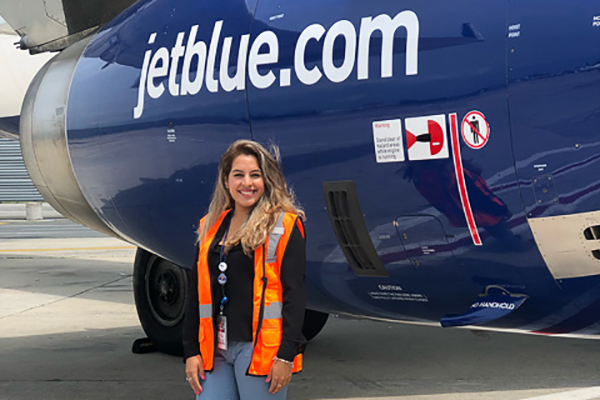 Ask students in the Hotel School how they spent their summer, and you're bound to hear about experiences from every corner of the international business community. Whether it's working for companies that take to the skies, set sail on the seas, bringing hospitality into the hospital space, or even working under the Chief Operating Officer of the Minnesota Vikings NFL team, the summer internship experience enables Hotelies to apply classroom knowledge towards solving the very real challenges that companies must confront.
Now that summer internships have finished and students are back in school and hitting the books, here's what some of our Hotelies had to say about how they spent their summers:
Stephanie Sek '19
Henry Ford West Bloomfield Hospital
"Interning for Henry Ford West Bloomfield Hospital was the best choice I could have made for my summer. Pioneering the revitalization of hospitality in healthcare speaks to me and has revitalized what I define as my hospitality coda. Combined with opportunities to grow as a leader, like taking me to the #LeadershipSummitUM for women in healthcare, this is THE internship of my hospitality journey."

"I was asked to explore how to make Henry Ford West Bloomfield the hospital of choice in West Bloomfield's senior community. I interviewed senior patients and locals to understand their needs and wants from healthcare and learned that seniors want clear communication, easy access to care, and more control over their lives and care. Using these findings, Henry Ford West Bloomfield has begun exploring how to better communicate our existing services and develop new services that address senior wants and needs."

I can thank the SHA's entrepreneurial classes like Product Development, Communication for Entrepreneurs, and Opportunity Recognition and Ideation for teaching me how to discover customers and interview them to inspire a solution. The SHA's guest-centered education and sensibilities taught me what it means to serve a guest's needs and think from a guest-centered perspective. My intro to marketing class taught me to ask "What Service Are We Providing", and that question has guided me to so many insights in developing services and solutions.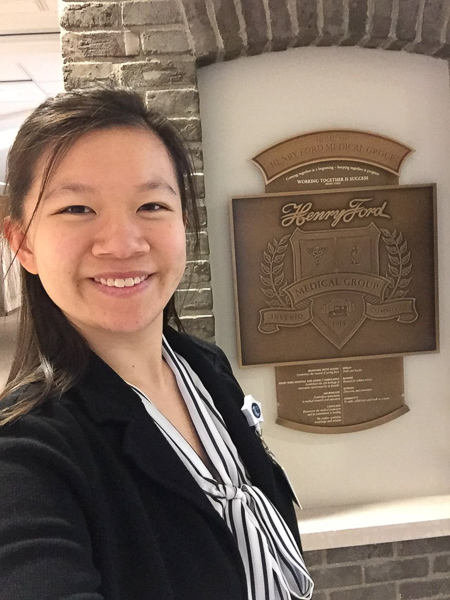 ---
Mauricio Quispe '19
Blade, Flier Relations Intern
"Communication is always important when it comes to providing the best private aviation experience. I am glad I took Professor Newman's corporate communication class because it prepared me to work with the frontline operations of BLADE communicate with our passengers effectively."
---
Teresa Liang and Matt Stern '20
Verizon, Global Real Estate Interns
"Our internship at Verizon has given us an opportunity to experience a large and diverse real estate portfolio, while being able to work on individual projects for some of Verizon's properties. Our favorite experience has been touring some of Verizon's coworking joint ventures with WeWork, Regus, and Alley! The Hotel School has definitely provided us the resource to make an impact at Verizon!"
---
Joshua Greenspan '21
Mad Lions E.C. in Madrid, Spain, Hospitality development summer analyst
"The unique analytical perspective I have gained as a Hotelie has truly provided me a competitive edge in my summer internship. Being able to leverage my industry knowledge for an E-sports club in Madrid is truly a testament to the versatility of my SHA education. "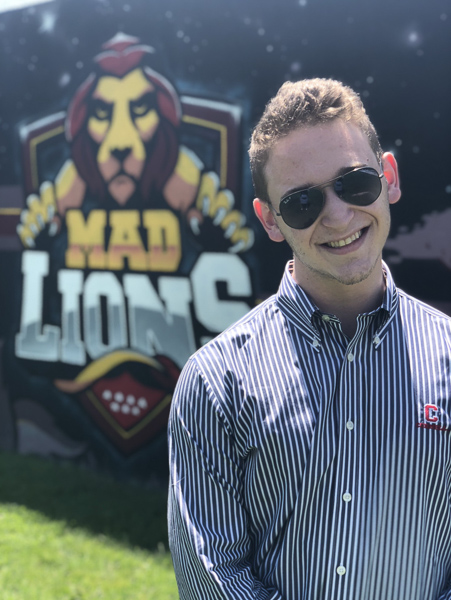 ---
Sam Hogin, Hotel School '20 and Luca Raspi, Dyson '19
Hodges Ward Elliott in NYC, Summer Interns
"It's been amazing to experience the benefits of #CornellBusiness firsthand this summer. With our complementary yet different skill sets, Luca and I are are able to exchange ideas, find creative solutions, and share expertise. While we have found common ground between our educations, the most exciting part is learning from one another and becoming more well-rounded everyday."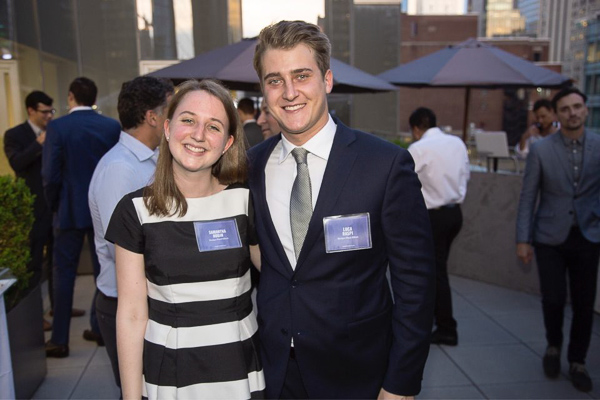 ---
Sharonee Vaca '19
JetBlue, Schedule Planning Intern
"I am in schedule planning at JetBlue and I work on building the flight schedule for the airline. I assist in running reports to determine where errors are and how we can improve the efficiency of our routes for customers. I have loved the airline industry since I was very young and having the opportunity to now work for another major carrier after Delta, is an honor. The hotel school has been extremely helpful getting me in contact with these airlines through the alumni network and career fair."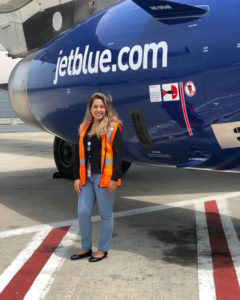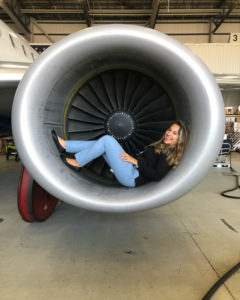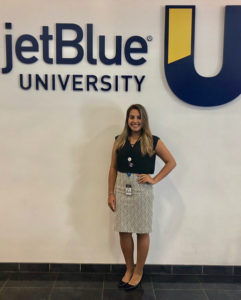 ---
Adam Saks '21
Google, Account Strategy Intern
"The coolest part to me is the real impact we're able to have on these small to medium-sized businesses when we see an opportunity to help them grow. Some business owners have dreams and aspirations they haven't realized are possible, and it's my job to uncover these possibilities and transform an idea/possibility into reality. My favorite client story was helping a Nortel Networks sales and service company achieve such a positive ROI that he was willing and excited to expand his presence from Canada into the United States for the first time, after being in business for 30 years. The true "service-based" education that the Hotel School provides is so dynamic that it's prepared me well and allowed me to be comfortable managing a book of business of 100 clients across 15+ industries and sectors."
---
Nicole Rovine '20
Salt & Wind Travel, Editorial & Trips Intern
"Food has always been the #1 love of my life and I'm also passionate about travel, so I was incredibly fortunate to have spent this past summer exploring a new city and working in both editorial for a food/travel company. I met @aidamollenkamp of @saltandwind last fall through DDLS, and it was amazing to meet a boss, mentor, and friend through the SHA community who has such similar interests as me and inspired me to think out of the box when it comes to pursuing my passions and developing a career path."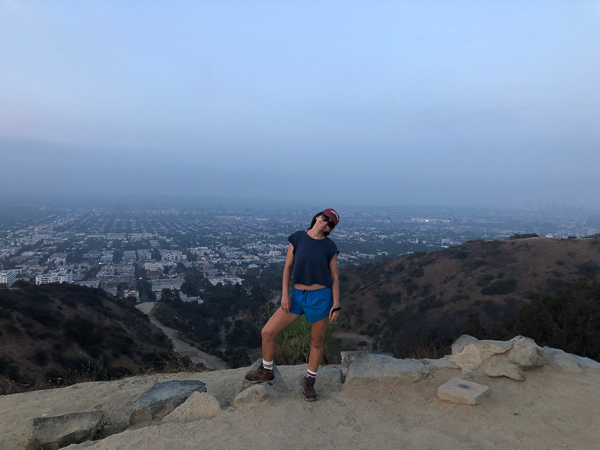 ---
Elvis Ahn '20
Royal Caribbean, Finance & Strategy Intern
"Interning at Royal Caribbean this summer has been an incredible experience. As a finance and strategy intern, I'm working on itinerary & deployment planning, capital funding projects, and ad hoc analyses such as finding ways to decrease food costs. It's incredible to take what I've learned from the Hotel School's well-rounded curriculum and directly apply it to the cruise industry. Classes such as Introduction to the Global Leisure Cruise Industry and organizations like Air & Sea Hospitality have really connected me with alumni and have allowed me to excel in my internship."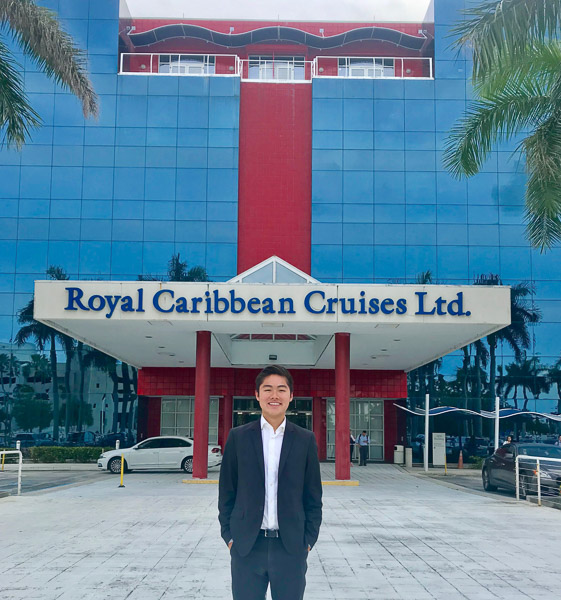 ---
JT Baker '21
Intern for Kevin Warren, Chief Operating Officer of the Minnesota Vikings
"During my amazing experience I was able to truly witness the business side of the NFL at the absolute highest level. I worked and learn directly from industry leaders such as the Commissioner of the NFL Roger Goodell and Zygi Wilf the owner of the Vikings. The most profound thing I learned this summer while working for the Minnesota Vikings was that they are a world-class organization because they operate under the principle that hospitality is the most important facet of their business and they truly believe in paying attention to details. Hospitality is the foundation of their entire organization."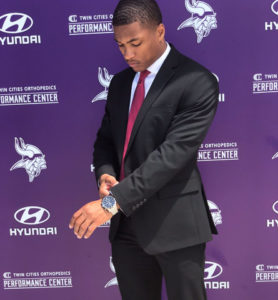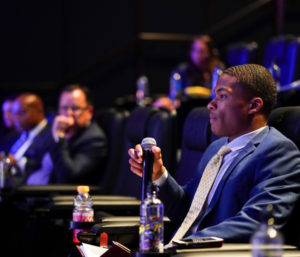 ---
Aprilynne Alter '21
eFirstBank, Operations Intern
"It's amazing to see how hospitality applies everywhere. In this rotational internship involving everything from investigating overdrafts to underwriting home equity lines of credit, it was apparent that while technical skills may be taught, a genuine enthusiasm for service cannot be. It was this service mentality, embodied everyday within the Hotel School, that allowed me to implement new training materials that is used in branches today."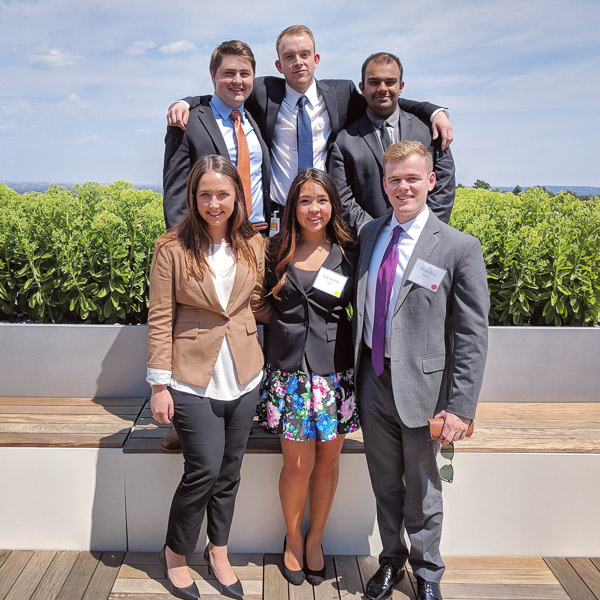 ---
Amanda Lacher '20
Eleven Madison, Guest Relations intern
"One of my favorite parts of this summer has been being surrounded by such kind, amazing coworkers who care on such a deep level about every detail, and who always push me to learn and strive for perfection. I want to go into restaurant operations after graduation, so getting to work for Eleven Madison Park has been a dream come true. I met Make it Nice executives at the Spring career fair, and then was invited down to NYC for an observation trail."
---
Abi Dandapani '21
TheBreakers Palm Beach, LEAD Intern in Technology Security
"The Cornell community is strong everywhere, especially at The Breakers! Having such a diverse and interesting number of alumni working here gives me a sense of comfort like I'm at home, even while I'm away working."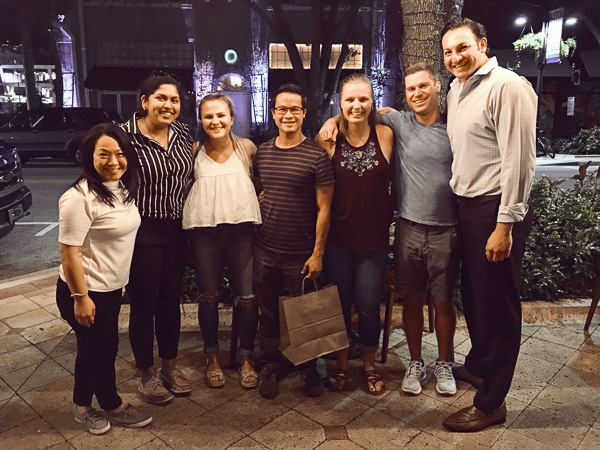 ---
Adam Cohen '19
Gurney's Resort & Seawater Spa, Food & Beverage Management Intern
Experience & Impact: "I really valued my time at Gurney's as a management intern. You rotate through four different venues while you're there—a fine dining restaurant, breakfast cafe, a beach club and a really cool outdoor nightlife venue called The Regent Firepit. Each one taught me unique things about management and I got to make great connections within the F&B and nightlife industries. Plus, the lobster rolls in Montauk are to die for. I met Michael Nenner, the General Manager, through the Hotelie career fair, so thanks SHA!"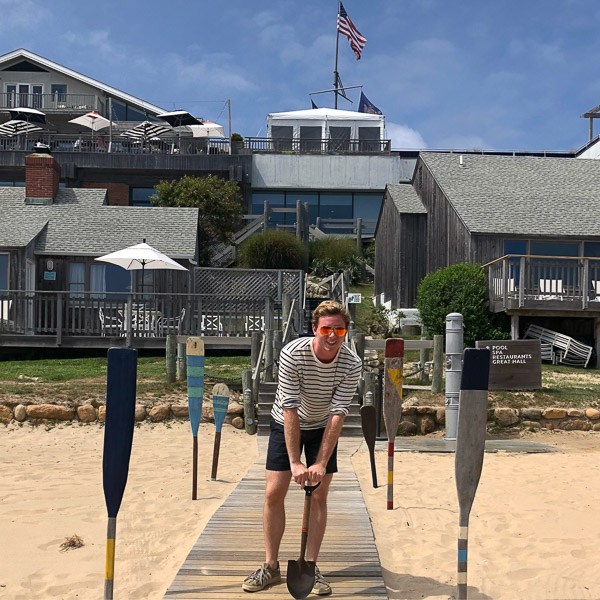 ---
Tayla Van Rooyen '20, Davis Bruch '20, Leila Mirzai '21, Hannah Overstrom '21,
The Coral Beach & Tennis Club in Bermuda, Operations Interns
"We have been here since May working on many different financial and operational projects for the Club. Some of our projects include: creating dynamic pricing models for the year, updating rate sheets, creating room revenue reports, implementing sustainable practices, creating service standard manuals, creating lists of potential reciprocals, designing better visuals for the newsletter, updating the public website, and so much more. The presentation you see in the images is one that we gave to young Bermudian teens and locals about the importance of the hospitality industry and how it is so much more than being a waiter or front desk agent. There are so many career paths that a hotel administration degree can offer. It was so awesome seeing the local youth become so interested in the industry that we love so much. This has been an amazing operations opportunity and summer!"