Recapping the Undergraduate Stock Pitch Challenge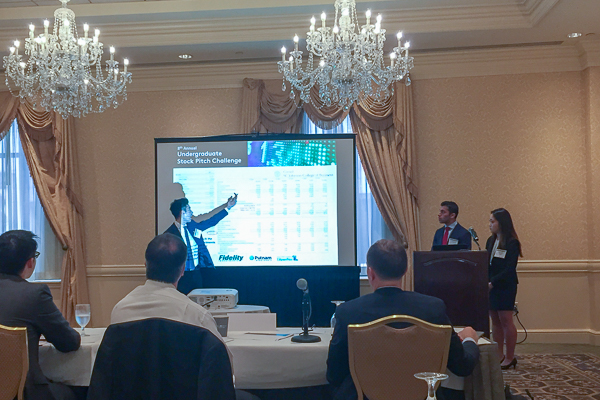 By Sameer Ziaee '20 (College of Arts and Sciences)
This past week, I had the honor of representing Cornell University at the 8th annual Undergraduate Stock Pitch Challenge held at the Omni Parker House in Boston and hosted by Johnson's Parker Center for Investment Research. Alongside me were two teammates, Subin and Ryan, both seniors with extensive backgrounds in equity research and investing. I was excited to showcase the stocks that we had researched in the past week to pitch to the judges from the three sponsoring firms: Fidelity, Putnam, and T. Rowe Price.
On Thursday when we arrived, we were welcomed by a networking event where I was able to meet with other teams from different parts of North America, as well as representatives from various well-respected mutual funds. In meeting the teams from the various schools, from the University of Waterloo to Harvard, I was eager to learn more about their pitches; after all, these students had been selected through a rigorous process to represent their school for this stock pitch competition.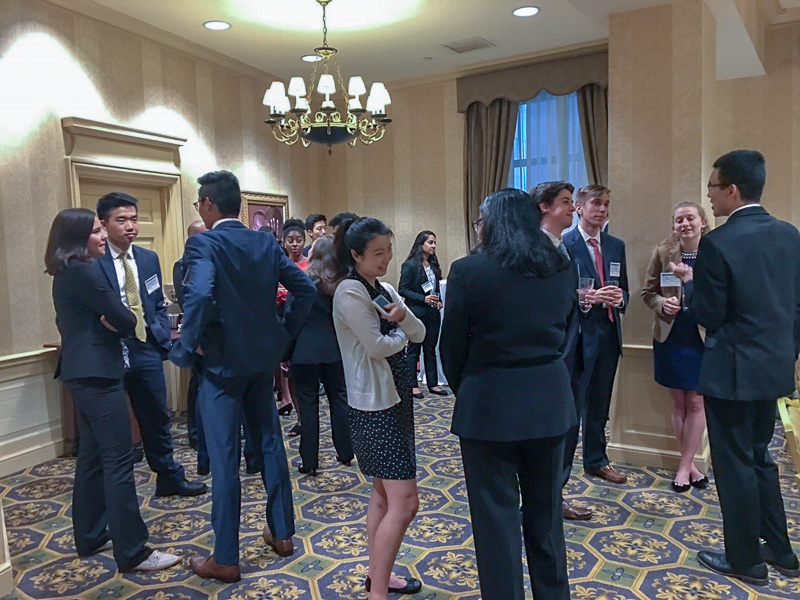 Following the networking event was dinner with representatives from the firms. At our table, I spoke with Julio Nova, an associate analyst from T. Rowe Price. I really enjoyed being able to have a candid conversation with a professional who had been in our shoes before and was willing to give me and my teammates genuine advice on how we could navigate recruiting and our career.
The most important event of the night was the keynote speech. Clint Lawrence, a portfolio manager at Fidelity Investments, discussed the value of connecting with others to form a network and support system and to avoid becoming a part of the 75 percent of professionals in finance that are "burnt out." Clint has an interesting background with a degree in chemical engineering and economics, and he explained how he is able to thoroughly enjoy the work that he does on a daily basis despite the stress.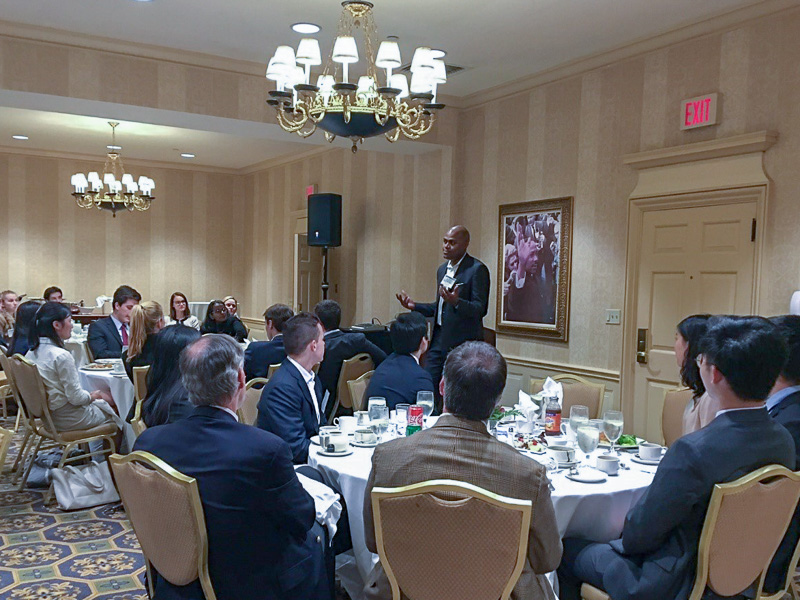 Friday arrived, and teams were ready to present their stock pitches. The competition was structured such that all 11 teams would be given 10-minutes to present, then have a five-minute Q&A period. For the first round, we were all given the same stock, Pattern Energy Group (PEGI). Following the first round, four teams would be selected to move on to pitch another stock, which was drawn from a basket of four discount store securities.
For the first round, we chose to short PEGI. Ryan had spent most of the week analyzing the company's cash flows, and after Subin and I conducted industry research and investigated the fundamentals of the company, we were able to create a pitch that we all agreed on and were very confident with. After the presentation and Q&A period, Ryan, Subin and I were confident in our performance and eager to see if we made it to the final round.
After we presented, I was curious to see what the other teams had to say. We were allowed to sit in and watch other teams present after we completed our pitch. I was able to catch a glimpse of Wellesley, Georgia Tech, and UConn during their presentations, and I noticed how their approach varied greatly from our investment thesis.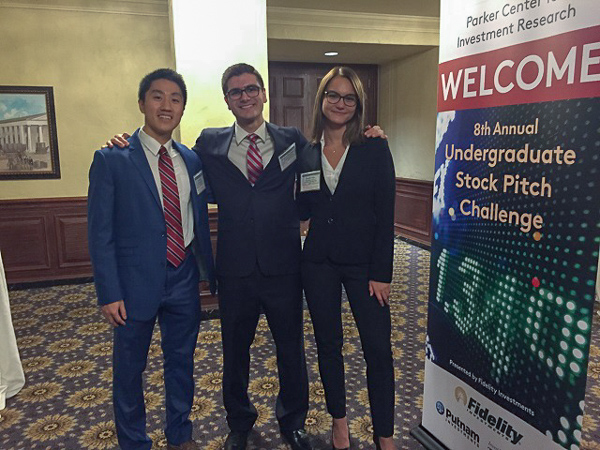 As lunch came, I put my mind off the competition as I began to talk with one of the judges, a portfolio manager from Putnam Investments named Andrew Yoon. Andrew was talking about his view of the asset management industry and the implications of technology for the future of the field.  Given our conversation, I admired how Andrew loved the work he did, and how his interests within asset management evolved throughout his junior years in the industry.
While eating lunch, the finalist teams were announced, and happily, Cornell was selected to move on, along with the teams from Harvard, Wharton, and Georgia Tech.
For the final round, we had elected to long Dollar Tree (DLTR) from the list of discount store securities. Although we had put much effort in the creation of our pitch, given the difficulty we had in crafting a unique thesis, we felt we were not able to create the best presentation and it showed in our performance.
When the final awards were announced—Wharton came in first place and Harvard was second—we were given an opportunity to speak to the judges and were given valuable advice on our stock pitches.
I was immensely happy that I was given the privilege and opportunity to represent Cornell University at its Undergraduate Stock Pitch Challenge. Given the technical skills that I built, the connections that I made, and the experience that I can add to my resume, I'd recommend this opportunity to everyone who is interested in pursuing a career in finance and, more specifically, investment management. There are few opportunities to learn more about the investment management industry, and I am grateful that Cornell University gave me the opportunity to do so at such a valuable event.

---
About Sameer Ziaee '20 (AS)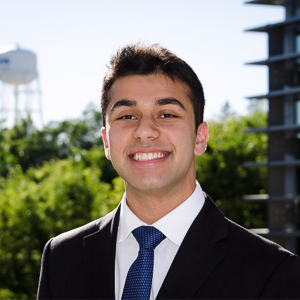 Sameer Ziaee is currently a junior in the College of Arts and Sciences studying economics. Previously he was a summer intern at PricewaterhouseCoopers and an investment banking summer analyst at Goldman Sachs where he'll be returning this summer. Outside of the classroom, Sameer is in a social fraternity and loves exercising and working out with friends.