Park Perspectives: "So, you're admitted… now what?"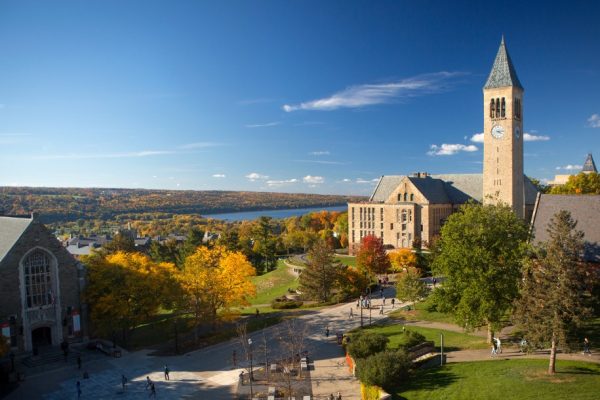 By Ryan Ramsden, Two-Year MBA '19
Park Perspectives are authored by Johnson's Park Leadership Fellows.
The Johnson community hosted 171 admitted students and 35 of their family members this spring during Destination Johnson. It was an awesome opportunity for incoming first-years to bond, as well as to deepen their appreciation of the tight-knit and encouraging Johnson community. Like many of my peers, I had the pleasure of hosting an incoming student for the weekend and a dinner party with admitted and current students, providing an authentic and congenial opportunity to make new friends and experience what Ithaca life is truly like. I'm sincerely impressed by the enthusiasm and positive energy of the Class of 2020, and as I've reconnected with them this fall, I continue to be impressed!
While Destination Johnson weekend is primarily celebratory in nature, there was also understandably some anxious energy. Going to business school is a significant life transition! Several accepted students asked me for insights into how best to prepare for a career shift and the intense fall semester. Specifically, my overnight Destination Johnson guest, an active-duty Air Force member, wanted advice on getting a jump-start on his transition. I began to reflect on my summer before business school. I, like my guest, had been eager to explore different careers in an effort to narrow the field before the fall. My eagerness stemmed from the recognition that my military career hadn't exposed me to traditional corporate vocations. Feeling the need to fill this void, I dove right in. So, for those of you with similar questions as you enter the application process and are admitted, here are my personal insights on how to arrive on campus ready to take advantage of this opportunity.
How to take advantage of time before arriving on campus
Continued curiosity
Fortunately, I had the flexibility to participate in numerous pre-MBA events, travel to geographic areas of interest to conduct "field research", and even intern briefly at a renewable energy developer in Charleston, SC. This, coupled with copious amounts of networking, allowed me to purge several career hypotheses before August, making me more deliberate with limited time once school started.
Personal mastery
It's important to take time for introspection to determine what intrinsic drivers are important to you, which may yield interesting industry, function, company, and geographic insights. Involving loved ones, mentors, and close friends in the conversation will help align goals and expectations. Reflecting on your most (and least) satisfying work and volunteer experiences could be valuable guide posts as well. Johnson's outstanding leadership programming does an excellent job of facilitating the journey to better distill your own strengths, weaknesses, and passions, but it's never too early to start this process.
Continue building your network
Start by reaching out to friends, old supervisors, and colleagues who are pursuing careers that you're interested in. Find out what enabled their success (and what didn't), and any advice they have as you navigate your transition. Once that list has been exhausted, expand using LinkedIn (free premium LinkedIn membership for transitioning military members). Most people are willing to help students, especially ones who have done their homework and ask insightful questions. As the newest members of the Cornell and Johnson communities, you now have access to an incredibly accomplished alumni base that spans the globe. Happy networking!
Survey your environment
Make note of what interests you in business publications and journals, as well as what you read for fun. This could bring awareness to previously unexplored pathways. Sharing your insights with fellow incoming first-years provides a sounding board as others uncover similar nuggets of information.
I promise that time invested in these endeavors will provide greater personal and professional clarity, and more data points for which to make more informed decisions. Everyone's circumstances are different, which is why I've compiled suggestions that are feasible for those with budget, time, or other restrictions. I wish you success and look forward to getting to know you better once you're in Ithaca!

---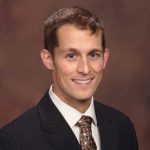 About Ryan Ramsden, Two-Year MBA '19:
Previous Academic Institution(s): University of Wisconsin
Previous Employer: Bunker Labs D.C.
Internship: Honeywell International Inc.
Interests: Digital Technology Immersion, Health & Wellness, Design Thinking, General Management