Dear Jumia: Watch that Walmart-Flipkart deal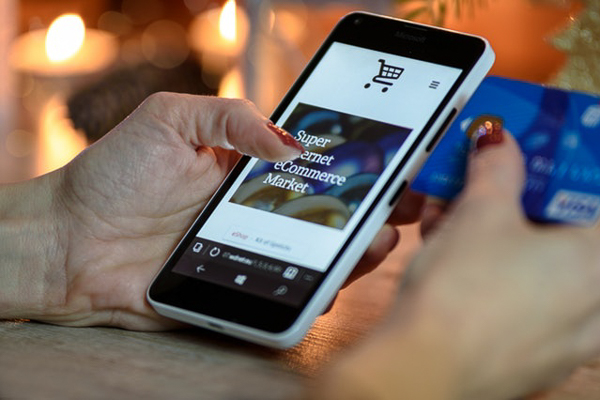 By Brandon Banner, MBA '19, Emerging Markets Institute Fellow
*Opinions in this article are of the author and do not necessarily reflect those of Cornell, Johnson, or the Emerging Markets Institute.
Walmart just can't get enough of India. After years of failed attempts to negotiate with the Government of India to allow them to open their staple "multi-brand retail" stores, many thought Walmart had finally settled with the middle ground of running their highly successful "cash-and-carry" business. The cash-and-carry concept allowed them to get around India's multi-brand protectionism policies by selling only to businesses, not directly to consumers, and it has been working remarkably well for the past several years. But then last month, Walmart announced its decision to acquire a 77 percent stake in Flipkart, India's home-grown eCommerce startup. The deal, which was announced in mid-August of 2018, included an impressive $2 billion in new equity funding that will go towards accelerating the growth of Flipkart's India business.
Jumia, Africa's eCommerce unicorn, should be paying very close attention.
Africa's first unicorn
Jumia was founded in 2012 and has risen to become Africa's first private startup to pass the $1 billion valuation mark. Founded by two Nigerian Harvard Business School alums, Jumia attracted early investment by the German internet VC firm Rocket Internet via an investment the Africa Internet Group, a company that invests in Africa eCommerce startups. These investments snowballed into several additional funding rounds that brought in big money from large scale investors such as Summit Partners and Goldman Sachs.
What started as a Nigerian eCommerce company has now become a regional powerhouse with business operations in 23 African countries and 10 service lines including mall, market, travel, deals, food, house, car, services, jobs, and pay. This regional and product line diversification has cemented Jumia's role as the Alibaba of Africa.
But Jumia's remarkable rise has come with its fair share of challenges. Just two years after its founding, Jumia's co-founders stepped down from their roles as co-CEOs and were replaced by a largely European executive team. Since then, significant turnover in the C-suite has often left the African business community wondering what is going on inside Jumia's leadership ranks. And from a profitability perspective, Jumia seems to be mimicking the now widely accepted Amazon playbook of forsaking immediate bottom-line payoffs for long-term customer acquisition. Though Jumia is a private company that doesn't disclose its financials publicly, co-CEO Sacha Poignonnec addressed this head on by saying, "We want to be profitable, but we are very long term oriented. Amazon is a great model to look at…Everyone is confident that Amazon has a great future but they are still yet to make money."
Reasonable comparisons
In many ways, Africa and India are at similar stages in the eCommerce business. They share similar challenges and potential opportunities, particularly when it comes to the three I's of eCcommerce: Internet, Income, and Infrastructure. Indians and Africans are coming online at an astonishing rate, but there is still a long way to go. Currently, just over 30% of Africans enjoy regular internet access, while over 35% of Indians have internet access. Similarly, incomes are rising steadily across both India and Africa, while stubborn poverty rates continue to improve, albeit slowly. Finally, infrastructure in both regions continues to improve through government projects and international investment, however, last-mile distribution continues to be the key constraint on eCommerce in both Africa and India.
Flipkart and Jumia also have a lot in common. Primarily, they have both managed to establish considerable eCommerce businesses within these promising, yet underdeveloped and chaotic, markets. Both companies have identified home-grown solutions to address local needs and have established strong brands amongst consumers in their respective markets. Jumia and Flipkart also face similar challenges when it comes to access to capital. Flipkart's Walmart deal was seen by many as a (successful) desperate attempt to regain acceptable levels of liquidity. Luckily, Jumia has had a lot of success from European investors thanks in part to its European management team. However, the durability of its financial backing has not been tested in a real way thus far.
Ripe for investment or still green on the vine?
While Jumia has attracted several rounds of serious investment that has pushed them over a $1 billion valuation, they have not yet attracted the attention of a major global retailer. Their current investors are likely to sooner or later be looking for an exit, and an investment from a global retailer such as Walmart would be a perfect match to accomplish that goal.
However, there may be challenges in attracting such an investment given Jumia's current business model—particularly its expansive service offering, which may not fit within any major retailer's capability set. For example, Walmart would have a hard time adding value to Jumia's travel services offering, and Amazon might find the Jobs and Pay service line to be out of scope with their current business. Alibaba, with its diverse product offering and financial services arm, might be the closest fit from a strategic perspective, but has shown no interest in Africa until Jack Ma visited the continent for the first time in 2017.
Nonetheless, Jumia has certainly emerged as the key eCommerce player in one of the last frontiers in eCommerce, and you can bet Big Retail is watching.

---
About Brandon Banner, MBA '19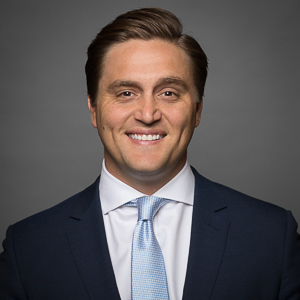 Brandon Banner is a second-year MBA candidate and Emerging Markets Institute Fellow at the Johnson School of Management. Prior to Johnson, Brandon spent four years at the U.S. Chamber of Commerce representing fortune 500 companies' corporate affairs in India. During his time at the Chamber of Commerce, Brandon led pro-business policy campaigns in the Indian manufacturing, technology, food, agribusiness, and retail sectors. Prior to his time at the Chamber of Commerce, Brandon worked at the U.S. Foreign Agricultural Service where he managed trade and development programs throughout the former Soviet Union. He holds a bachelor's degree in agricultural systems management and a Master's in agribusiness from Cal Poly, San Luis Obispo.