Course reflections: Competition from Emerging Market Multinationals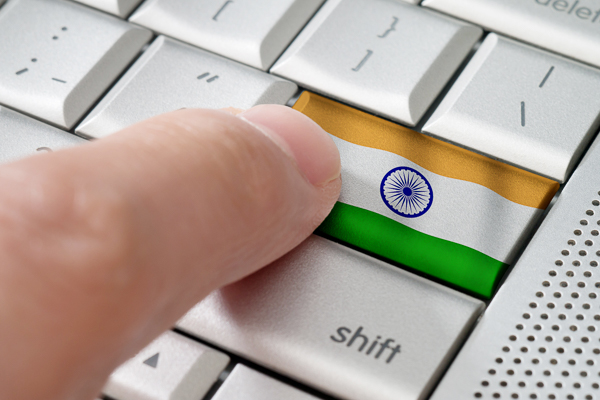 Rahul Kumar, Two-Year MBA '20
My decision to pursue an MBA wasn't unique in and of itself. Like many of my peers, I wanted to be back in an academic environment to pursue new subjects, develop myself further as a professional through leveraging the unique perspectives my peers would bring to the table, and taking advantage of world class faculty all while expanding my network. My decision to pursue an MBA at Johnson though, was indeed unique. Out of all the other schools that I had visited, Johnson felt like home away from home. I had visited the campus twice prior to my application and absolutely fell in love with the school and Ithaca. Even though I wasn't a student when I made my first visit, the strong sense of community was palpable. Suffice it to say—I made the right decision.
As the fall term started, classes went into full swing. Prior to business school I had briefly operated a business between the United States and India, and I thus decided to follow this passion for international markets with the course Competition from Emerging Market Multinationals taught by Professor Lourdes Casanova. The course helps students navigate the economic and financial challenges of emerging markets, formulate business strategies for emerging markets, and learn about internationalization drivers and preferred modes of entry. Professor Casanova, a recipient of the most influential Ibero-American intellectuals award, is one of the world's leading authorities on the topic of emerging market multinationals.
In one of the classes, we dissected the growth of Indian e-commerce platform, FlipKart. FlipKart is the largest e-commerce company in India, with 45 percent market share based on gross merchandise value and operates a hybrid business model, which incorporates online retail and a marketplace that brings together buyers and sellers.
As it is important to understand the geography within which a business is based, students first ensured a comprehensive understanding of the country and the business landscape.
Points discussed about India included:
Modern historical timeline from the British imperial rule to the recent implementation of the Goods and Services tax
Demographics breaking down India's population of 1.3B
Base economics which took a deeper look at India's $2.6T GDP
Industry highlights including agriculture, services, and manufacturing
A broad look at the various multinationals in India, including:

Tata
Rain Industries
Airtel
A deeper analysis followed with a look at India's economy, policies, FlipKart specific points and even competition that FlipKart faces in India. Students highlighted India's rapid GDP growth, expanding working age population, innovation ecosystem and then moved into policy changes such as the regulation of Foreign Direct Investments, and the Reserve Bank of India's recent demonetization act.
Students next dissected FlipKart's business through the lens of:
Macroeconomic drivers such as changes in the value of currency
Internal and external growth factors
SWOT analyses
Future growth opportunities
Through an in-depth presentation, students were also able to learn how the platform grew by means of internal and external factors such as:
Internal

Customer focus as differentiation
Rise of mobile phones, music & movies
Cash-on-delivery (COD)
Proprietary supply chain and delivery networks
Increase in brand advertisements
Entry into fashion and lifestyle

External

Increase in FDI
Increase in youth and working age
Rising GDP
Global shift to e-commerce
Indians embrace e-commerce
Innovative ecosystem
The SWOT analysis is a common strategic planning technique employed in many business school programs and serves to understand a target by looking at the target's internal factors: (strengths and weaknesses), and external factors: (opportunities and threats). The technique is one of the "tried-and-true" tools employed within strategic analysis. FlipKart's SWOT detailed the following:
Strengths

Experienced founders
Acquisition activities
Fundraising abilities
Walmart acquisition
Logistics pioneers
Problem solving culture
Own payment gateway
Exclusive and wide product range

Weaknesses

Limited distribution channels
High CAC due to competition
Limited product differentiation
Website prone to malfunction
Lack of independent board members
Not profitable operationally

Opportunities

Rise in youth and working age
Expansion into emerging markets
Indians embrace e-commerce
Supply chain improvements
Expand product categories

Threats

Competition from Amazon
Competition from e-Bay
Competition from China
Future policy changes
Government regulations
And even how the business can improve going forward, with strategies such as:
Improving supply-chain management practices
Becoming leaner, with lower costs and increased efficiency
Improving customer satisfaction
Capturing more sellers in India and natural markets
Refreshing the value proposition to merchants and adding additional services
Uniting forces to fight off Amazon
Leveraging Snapdeal's Freecharge to enter the payments space and countering PayTm and Alibaba's threat of entry
Competition from Emerging Market Multinationals has been one of my favorite classes thus far, and I would highly recommend the class to anyone who gets the opportunity to learn under Professor Casanova.
Although I could most certainly speak indefinitely about how much I am enjoying and learning from the program, I will end this post with an idea that has had a profound impact on me. It is often said that we end up becoming the average of the people that we surround ourselves with. I recognize how fortunate I am in being able to say, I've surrounded myself with the best—those with a hunger to improve the world around them, those with insatiable intellectual curiosity, and most importantly, those with compassion for all.

---
About Rahul Kumar, Two-Year MBA '20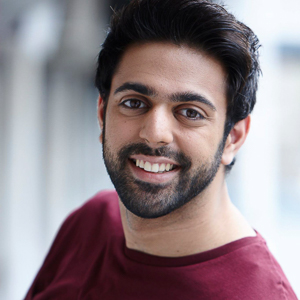 Rahul Kumar is a first-year MBA candidate at the Johnson Graduate School of Management. Rahul also holds a BS in finance from the NYU Stern School of Business. Prior to Johnson, Rahul was a consultant with IBM, product manager at Everyday Health Inc., and founded Elements Digital Health, a designer of hardware diagnostic tools for underserved markets.