A new approach to thinking: Performance-based pay in the nonprofit sector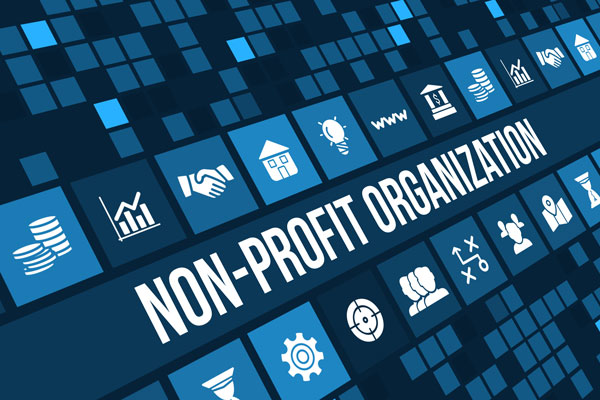 Since nonprofit firms are mission-driven and organizational goals are difficult to pin down, performance-based pay is uncommon in the nonprofit sector. But it doesn't have to be.
In her research, Sarah Wolfolds, DBA, assistant professor and Andrew Paul Sesquicentennial Faculty Fellow at the Dyson School, uncovers that nonprofit firms can harness performance-based pay and reap the benefits.
Dr. Wolfolds received high distinction when her research paper ranked in the top 10 percent of all accredited papers for the 2018 Academy of Management (AOM) Proceedings. Wolfolds's paper also won the Charles H. Levine Award for Best Conference Paper for the Public and Nonprofit division and was nominated for the 2018 William H. Newman Award for Best Paper on a Dissertation.
Wolfolds "improving lives" in the nonprofit sector
With the 2018 theme of the AOM Conference being "improving lives," Wolfolds's research offers insights on how nonprofit firms can better achieve organizational goals, ultimately improving health and well-being in society.
As an avid Girl Scout growing up, Wolfolds always had a passion for volunteering and nonprofit work. She was even awarded the Silver Trefoil and Silver Awards, two awards largely based on service. She is now the vice chair of the Board of the Planned Parenthood of the Southern Lakes. By uniting her personal passion for volunteering with her academic interests in economics and business, Wolfolds's calling to conduct research in nonprofit strategy became clear.
Behind Wolfolds's paper
Wolfolds's paper, "Employee Incentives in Microfinance Institutions: Examining the Importance of Diversification and Profit Status," compares microfinance employees', or loan officers', pay at 252 firms across 19 countries in Latin America using data obtained between 2003 and 2010.
"I wanted to focus my research on nonprofit strategy," Wolfolds said, "which is not, I would say, a core strategy area, so there was a little bit of pushback in terms of wanting to pursue it, but I went with it because it's what I really care about."
According to Wolfolds, she chose the microfinance sector specifically because "it's a sector where you find nonprofits and for-profits coexisting in the same industry, in the same countries, and at the same time. You get these really interesting dynamics of how they're competing, how they're pursuing similar or unique strategies, or how they respond to one another."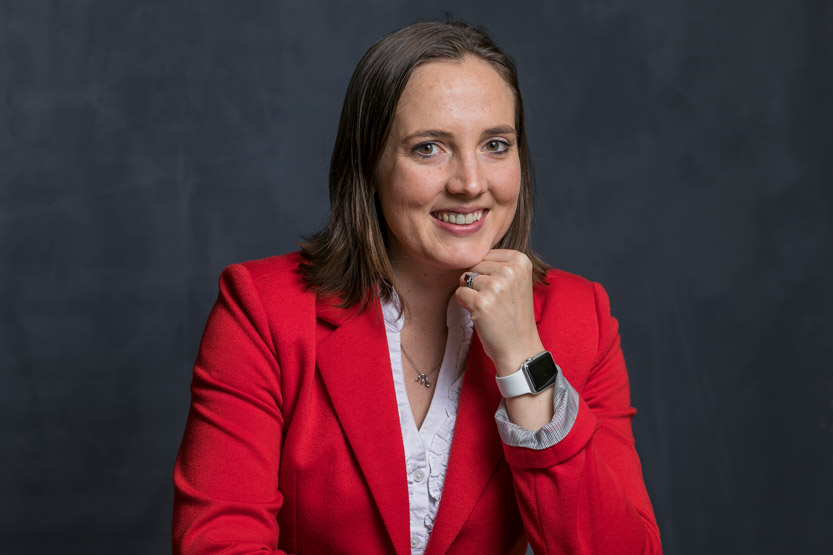 The results are in
Wolfolds fully expected to find one well-established result: for-profit employees are paid more than their nonprofit counterparts. "I think even that is useful to verify," said Wolfolds.
"Just the fact that these trends exist even within industries where for-profits and nonprofits coexist is interesting because some of the existing research is a bit vague. Is this a profit status result? Or is it because for-profits and nonprofits are functioning in different markets and industries? In that sense, I think it proves useful to verify that it holds true in this mixed industry."
Her research also confirms that employees in firms who target wealthier borrowers get paid more than employees in firms who target lower-income borrowers. This creates a variance in whether the organization serves the marginally poor versus the very poor. She also writes that mission-based firms targeting lower-income borrowers use pay-for-performance on a smaller scale.
Perhaps the most interesting part of Wolfolds's findings is that nonprofit firms' pay-for-performance contracts are based on more value-added services than for-profit firms' pay-for-performance contracts. These services can include anything from education to health services to legal services for victims of violence. As a result, there is an inverse relationship between the number of services rewarded and the size of the loan being made.
Wolfolds says that while she was originally surprised by this result, it makes sense because nonprofit firms often support more social issues and offer more services than for-profits do. Therefore, their contracts will naturally look different.
In other words, in for-profit pay-for-performance contracts, incentives are used to encourage employees to put in more hours, making the firm more profitable. On the other hand, nonprofit pay-for-performance contracts use incentives as signals to direct employees to focus their efforts on specific organizational goals. Wolfolds also found that these signal incentives are more productive in socially-oriented firms, and that they would not be beneficial at a for-profit firm with purely financial goals.
Wolfolds's research universally applied
Dr. Wolfolds's research is a game changer for any nonprofit seeking to gain a competitive edge. Her research will help nonprofits—or any organization with goals other than the purely financial—to thrive in their own industries.
Her findings encourage nonprofit firms to explore the possibility of recruiting HR to help implement their nonprofit strategies. It also inspires organizations to get creative with their incentives. By using incentives as a means of communicating what they care about to their employees, nonprofits will achieve their goals more effectively, in which case everyone wins.
Looking ahead
Wolfolds remains passionate about the nonprofit sector and interested in microfinance as she moves forward in her career. Diving even deeper this fall, Wolfolds hopes to launch an employee-level survey drawing from the wellspring of employees' perspectives.
Specifically, Wolfolds hopes to gain insight on how employees at nonprofits actually view their organizations, how they feel compensated for their work, and how closely tied they are to their mission, which she calls her paper's underlying assumption. She also aims to verify at an individual level that these factors are playing out in the way she would expect based on her firm-level findings.
"Increasingly, there's an audience for people that are studying hybrid organizations and nonprofits and social innovation," said Wolfolds. "For me, that's super exciting. Obviously, in terms of my own research, but I also think it's a really important and understudied area. And so, the fact that there's more appetite for this work is really promising."
Representing Dyson
Dr. Wolfolds represented Dyson in Chicago from Aug. 10-14 for the 78th Annual Meeting of the Academy of Management with this year's theme being "Improving Lives." She presented her work on Tuesday, August 14 in her paper session titled Incentives, Motivation, and Performance.
"The fact that my paper was selected," said Wolfolds', "makes me feel even better because of the time I have invested―it is really exciting to receive positive feedback on my work."