Application advice from the admissions team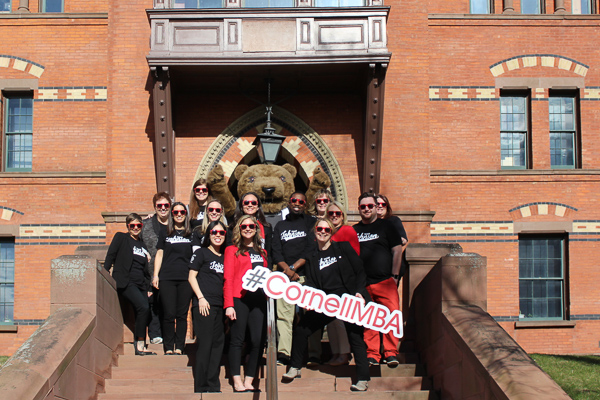 Whether you're just starting the One- or Two-Year MBA application process or you're almost ready to hit "submit," members of our admissions team want to help you along the way. Getting to know our MBA applicants is one of our top admissions priorities—so much so that the 2018 AIGAC applicant survey ranked Johnson as #1 for getting to know its applicants well.
If you're looking to make your MBA application stand out, here are five tips to make sure your materials make it to the top of the stack.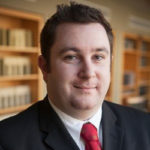 Chris Lind, admissions officer
"When selecting individuals to write a letter of recommendation for you, do not necessarily ask the person with the highest title but rather someone who can speak to your accomplishments and abilities. The letter of recommendation is a way for the admissions committee to learn more about your leadership skills, your work within groups and on projects, as well as how you have grown as a professional. Ask someone who can speak to these areas and have a conversation with them about your plans for MBA study before they start writing your letter."
---
Jade Kinsman, admissions officer
"Don't be afraid to be creative when writing your Back of Your Resume essay! This is your opportunity to share with us and give us insight into your life using your own style. We want to learn more about you as a person and hear about your personal experiences that made you who you are outside of your work. There is no wrong answer for this essay, so share as little or as much about yourself that you're comfortable with!"
---
Heidi Russell, operations manager
"When preparing your application materials, remember that we don't need official transcripts or test score reports at the time of submission for a completed application. An unofficial copy of your transcripts and your unofficial GMAT or GRE score report (in addition to your self-reported scores in the application) are sufficient to move forward in the application process. Official documents can be submitted at a later time if you are to continue to move forward in the admissions process. If we do not receive these unofficial documents you will be marked as 'incomplete' and your application will not be moved forward for review. If you log into your application portal, you will be able to see what materials are missing. To submit any missing documentation, you can send it to the MBA mailbox for upload at mba@johnson.cornell.edu."
---
Rachel Minerva, admissions and application coordinator
"Take the time to learn about our program's curriculum, the student experience, and the unique culture here at Johnson. While we want to make sure you're a good fit for the program, we also want to make sure Johnson is a good fit for you! The best way to do this is to connect with our current students. Ask them about ways they have gotten involved, what classes they have enjoyed most, and what they find special about Johnson. You'll find pieces in each conversation that resonate with you and will help you to determine if Johnson is the right program for you."
---
Vanessa Chavez, admissions and application coordinator
"It is important not to rush and to make sure you submit your application when it is at its best. Take the time to craft well-thought essays and ensure your application is reflective of your path and career goals. Keep in mind there are more seats available and more scholarship dollars available in the earlier rounds, but ultimately, a great applicant will be admitted regardless of the round in which they apply."
If you have more questions, you can always reach out to the admissions office. We're always here to provide guidance and help throughout the application journey.