So you want to be an entrepreneur? Part 2: Spaces and initiatives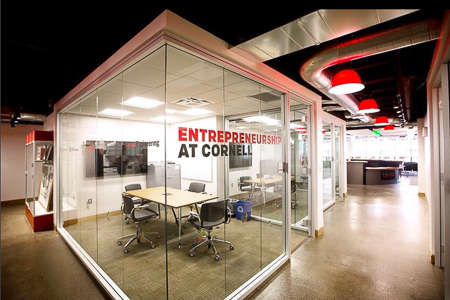 By Donnie Hampton and Earl Roach III, Two-Year MBAs '19
This series is intended to help you maximize your time at Johnson as an aspiring entrepreneur. We came to business school to gain the skills necessary to grow as an entrepreneurs, and we are excited to provide additional insights on the resources and opportunities available at Cornell.

During our first-year at Johnson, we worked on multiple business ideas through two courses, participated in five hackathons, attended more than five entrepreneur-focused networking events in the community, and joined a variety of entrepreneurial clubs at Johnson. Building on our experience, we encourage you to consider the ideas presented in this series to support your Cornell journey as an entrepreneur.

Read more in this series:

Take advantage of dedicated co-working spaces
At Cornell, there are multiple community workspaces dedicated to entrepreneurship that attract a variety of students each day. Throughout the year, hackathons, pitch days, and networking events take place in each of these spaces. You can also find faculty advisors who host office hours at these locations.
eHub
eHub offers two locations with more than 15,000 square feet of space to support the Cornell community (one location is in Kennedy Hall, while the other location is in Collegetown). Both locations are less than a 10-minute walk from Sage Hall, and the spaces are open for students to work on their entrepreneurial ventures together.
We have participated in multiple hackathons and go to eHub weekly to meet as a team. We know of multiple Cornell startup teams that met their co-founders at these locations during various sponsored events. We would encourage you to take advantage of the space when you get on campus.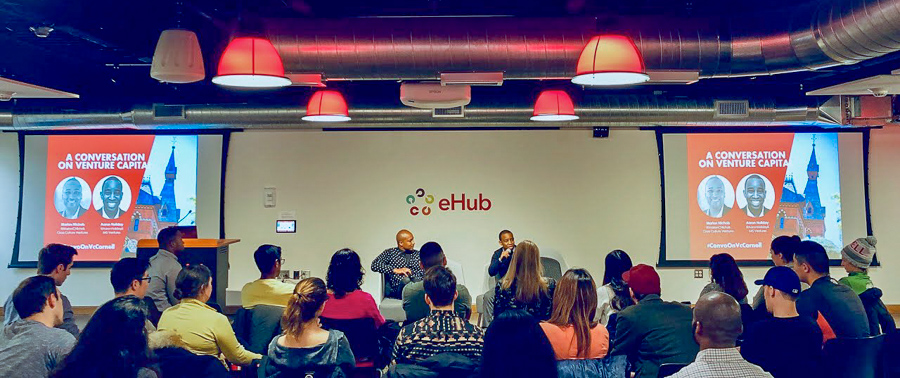 Rev
Ithaca also has a local business incubator called Rev that, among other things, hosts monthly events that support entrepreneurs in upstate New York. The leadership at Rev hosts multiple networking events throughout the year and sponsors interesting workshops. Rev also provides another working space for students and the broader community to take advantage of.
We have met and stayed in touch with multiple Cornell alumni who return to Ithaca for these events and are successful entrepreneurs. We know other members of the Cornell community have also found funding opportunities through the vast angel investor network that seems to frequent events at Rev. We would encourage you to explore outside Sage Hall and visit Rev.
Look into Cornell's entrepreneurial initiatives
Since Cornell offers so many resources dedicated to supporting entrepreneurship in the community, it is important to know which resources are best suited to support you. We encourage you to conduct further research in these areas to determine what could be most helpful for your growth as an entrepreneur.
Blackstone LaunchPad
Blackstone LaunchPad is a campus-based entrepreneurship program designed to support and mentor students, staff, and alumni regardless of major, experience, or discipline. During our early weeks on campus, we scheduled our first visit with the staff at Blackstone LaunchPad, located at eHub, and it was very helpful. The staff are extremely experienced and well-connected. You can schedule time online with advisors to talk if you:
Have an idea — Advisors will help you flesh out initial concepts and understand the roadmap to execution
Already formed a company — Blackstone LaunchPad can help you overcome obstacles as you look to grow and scale your business
Are just curious — You can participate in events, join the online community, and or sign up for free mentorship
Smith Family Business Initiative
We have multiple classmates that come from family businesses, and the Smith Family Business Initiative is often a major reason why they chose Cornell. The initiative provides education, networking, and new knowledge for family business owners, successors, and students from around the globe. Smith Family's dedicated advisors meet with and host large events throughout the year for current students and alumni.
Pillsbury Institute for Hospitality Entrepreneurship
The Pillsbury Institute engages leading industry experts and faculty to educate students and provide them with experiential opportunities to learn all aspects of entrepreneurship. Pillsbury connects successful entrepreneurs who are willing to pay it forward with students who are eager to learn. We see office hours posted on a weekly basis during which you can meet with Entrepreneurs in Residence who are visiting campus.
Entrepreneurship@Dyson
Entrepreneurship@Dyson is a website that publishes entrepreneurial wisdom and resources for undergraduate and graduate business students. This is a great place to bookmark as a student to find resources when you have questions. We have personally have this site useful, and we know multiple Cornellians (students and alumni alike) that use this resource often.
Entrepreneurial Leadership Initiative (ELI)
The Entrepreneurial Leadership Initiative (ELI) helps Cornellians build individual and organizational entrepreneurial capabilities. It also supports organizations' human capital development goals and countries committed to entrepreneurial growth and innovation. If you have any interest in the human capital space, then you may want to learn more about ELI.
The Bank of America Institute for Women's Entrepreneurship at Cornell
This initiative is a new collaboration between Bank of America and Cornell University that delivers online courses for women entrepreneurs where they can learn how to build, manage, and scale a successful business. If you are an aspiring female entrepreneur, this is a resource that you should certainly leverage.
Center for Technology Licensing (CTL)
The Center for Technology Licensing (CTL) is Cornell University's technology transfer office that manages Cornell technologies from the Ithaca campus, Weill Cornell Medicine, Cornell Tech, and the New York State Agricultural Experiment Station in Geneva. As students, you can work with the CTL when you have questions regarding IP or filing a patent. I found working with CTL extremely helpful. Our  team has taken advantage of multiple office hours with the CTL staff where we talked through our concerns regarding intellectual property surrounding our business idea.
Attend annual events
Entrepreneurship at Cornell Summit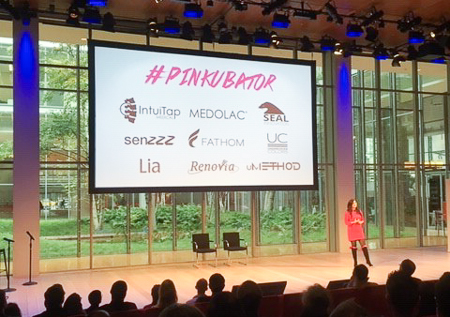 Each November, Entrepreneurship at Cornell Summit is hosted in New York City and features speakers who are inspiring, entrepreneurial role models. During the 2018 Summit, we had the opportunity to connect with Cornellians leading companies across different industries in addition to venture capitalists in this space. If you are serious about broadening your network and would like to hear perspectives from industry leaders, you should not miss your chance to attend Summit.
Entrepreneurship at Cornell Celebration
The two-day Entrepreneurship at Cornell Celebration conference is conducted annually on the Ithaca campus and brings together more than 700 students, alumni, faculty, staff, and community participants. This event provides an excellent opportunity to expand your network and learn about opportunities to get involved on campus.
In addition to the resources and initiatives listed above, we should mention that there are entrepreneurial advisors on the Cornell eShip advisory council willing to talk to Cornell students who are interested in entrepreneurship.
Next in the "So you want to be an entrepreneur" series, you can learn about some of Cornell's student organizations dedicated to entrepreneurship.
---
About Donnie Hampton, Two-Year MBA '19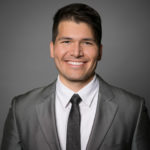 Donnie Hampton is a second-year MBA student and Roy H. Park Leadership Fellow at Johnson. He graduated from Kansas State University with a BS in management information systems and general management in 2010. Prior to Cornell, Donnie was an IT team lead for Phillips 66 in Houston, Texas, and interned with McKinsey & Company in New York City this past summer. With a passion for music, he has played in multiple bands and even performed during SXSW 2014. Donnie's MBA studies are focused on entrepreneurship and product management in technology.
About Earl Roach III, Two-Year MBA '19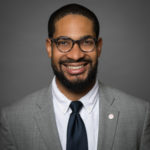 Earl is an MBA student, Class of 2019, from New Jersey. He earned a BS in business management from NYU's Stern School of Business. As an MLK Scholar, he was heavily involved in education initiatives around NYC, which lead him to join Teach for America. Prior to joining Johnson, Earl spent more than three years as a technology consultant at Deloitte, implementing custom software for state government clients. As a Park Leadership Fellow, his MBA program is focused on strategic marketing, digital technology, and his passion for bringing disruptive technology to education.