The Center for Real Estate and Finance: A global leader in real estate education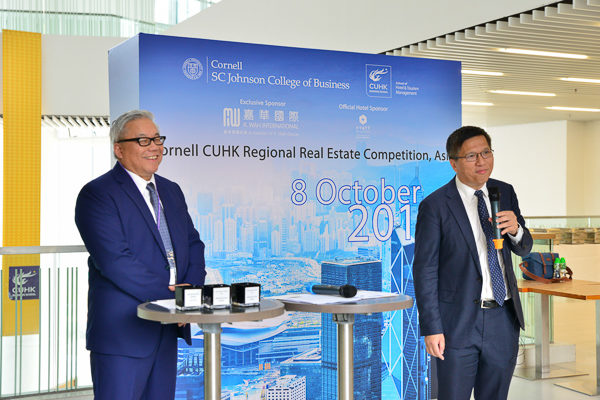 The Center for Real Estate and Finance, affectionately known as CREF, is shaping the next generation of real estate professionals. Proudly servicing the real estate interests of Cornell students, the center works to promote Cornell's research, support the real estate minor in the School of Hotel Administration (SHA), and involve the broader real estate community on a global scale.
In doing so, CREF provides ample experiential learning opportunities for students seeking careers in real estate through courses, clubs on campus, such as Cornell's 900-member Real Estate Club, and annual signature events, which include case competitions, presentations, networking receptions with Cornell alumni, and casual Q&A's with high-level industry executives.
CREF's annual events include:
Speaker Series
International Council of Shopping Centers (ICSC) & Cornell International Retail Real Estate Case Competition
Real Estate Career Fair
Cornell CUHK Regional Real Estate Competition, Asia
Cornell International Real Estate Case Competition (CIRECC) in New York City
Titans of Real Estate
Cornell Regional Real Estate Competition, UK/Europe
WX: New York Women Executives in Real Estate Panel Discussion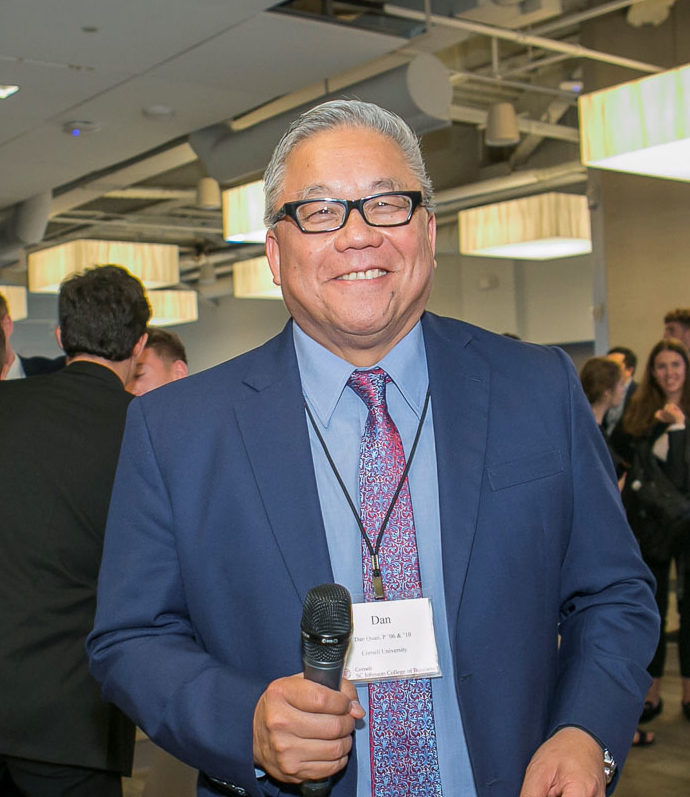 Among CREF's annual signature events, the Cornell International Real Estate Case Competition (CIRECC) held in New York City reigns supreme in its reach and influence.
Each November, nearly 30 teams of six juniors and seniors representing universities around the world spend five days of intensive study analyzing a real transaction and determining the best real estate investment recommendation. According to Daniel Quan, Robert C. Baker Professor in Real Estate and the Arthur Adler '78 and Karen Newman Adler '78
Director of CREF, "These are the top students in each of the top real estate programs. That's a pretty unique gathering, and it's kind of gratifying."
All of the hard work culminates at the international competition in New York City where the finalist teams present their proposals to a panel of 10-15 judges, who are all leading executives in the New York City real estate community.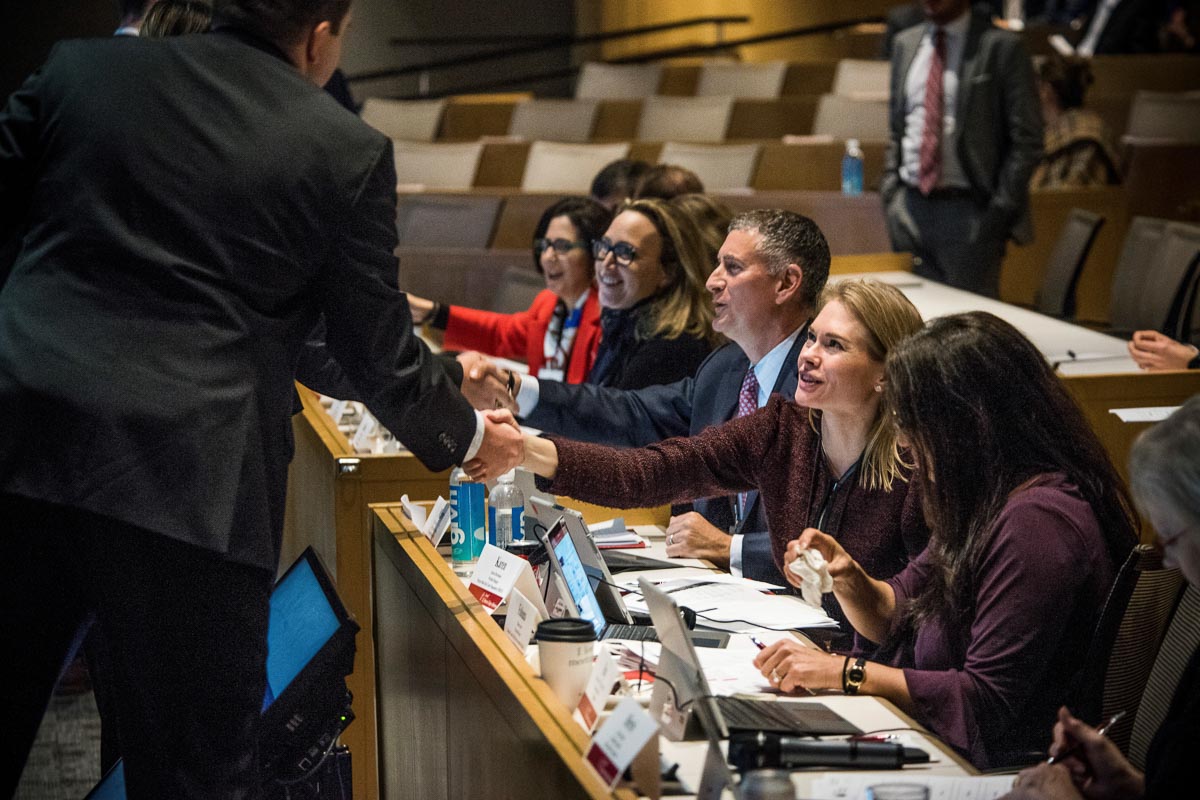 The judges select the winning team based on the investment recommendation, the team's approach toward solving the problem, and their presentation skills. The top 6 teams receive prize money totaling $21,500, and the winning team walks away with $10,000. And all of the judging is done blindly so that judges are not aware of which universities the teams come from, making biases impossible.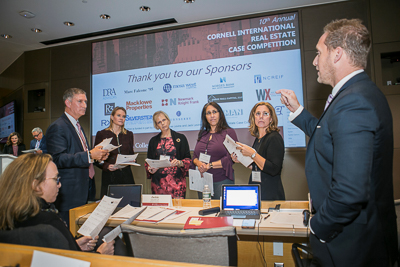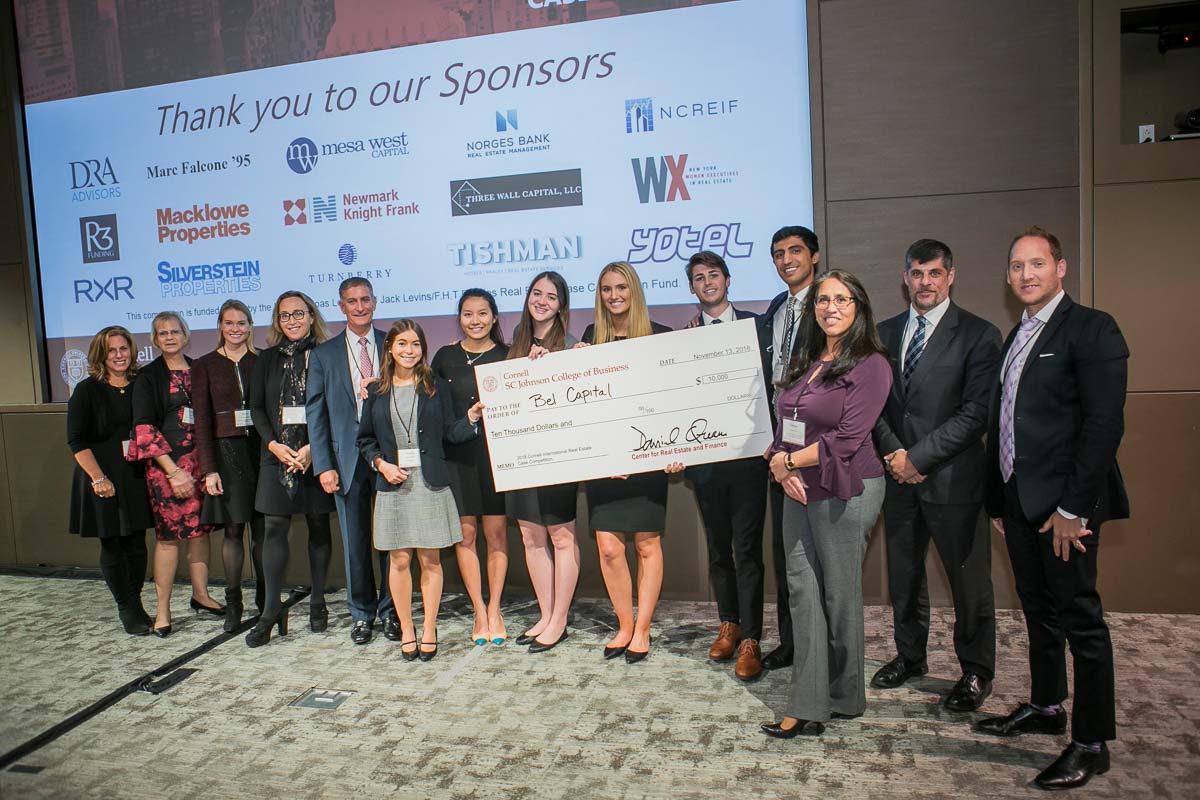 According to Ray Potter '87 (CALS), MBA '92, and CREF Advisory Board member, "Professor Quan has done a good job of trying to keep Cornell students away from Cornell alumni so there's no advantage there. He does bring in judges that didn't go to Cornell, and he'll put the Cornell students over on that side of the fence with those judges."
With this in mind, Cornell and the Wharton School at University of Pennsylvania are the only universities that have won the competition three times.
The international competition is an excellent experience for students all over the world because it takes them out of their university "silo," says Quan.
"In today's real estate environment, students must have a more global focus," he says. "We're seeing that, on a regular basis, investors are coming from everywhere in the world, and it's very important that our students have an appreciation of how real estate is viewed in different parts of the world."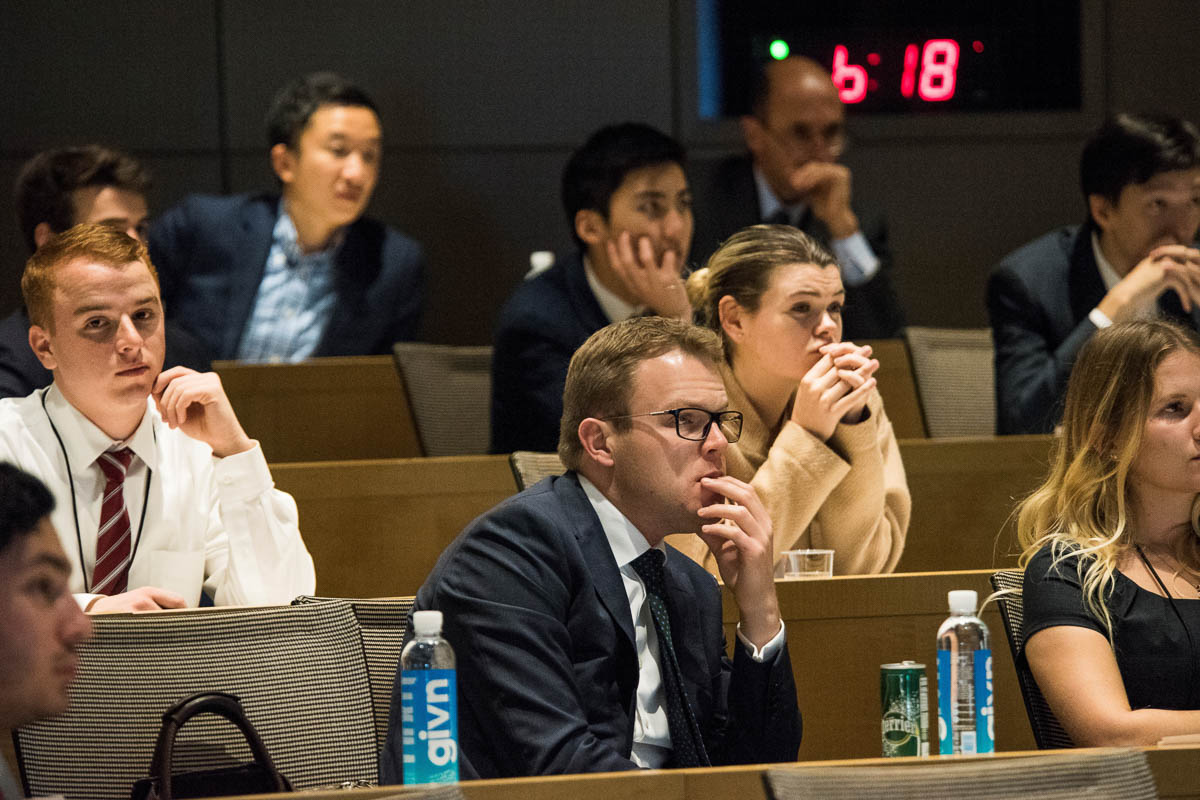 A competition with global impact
A selection of teams from the 2018 International Real Estate Case Competition: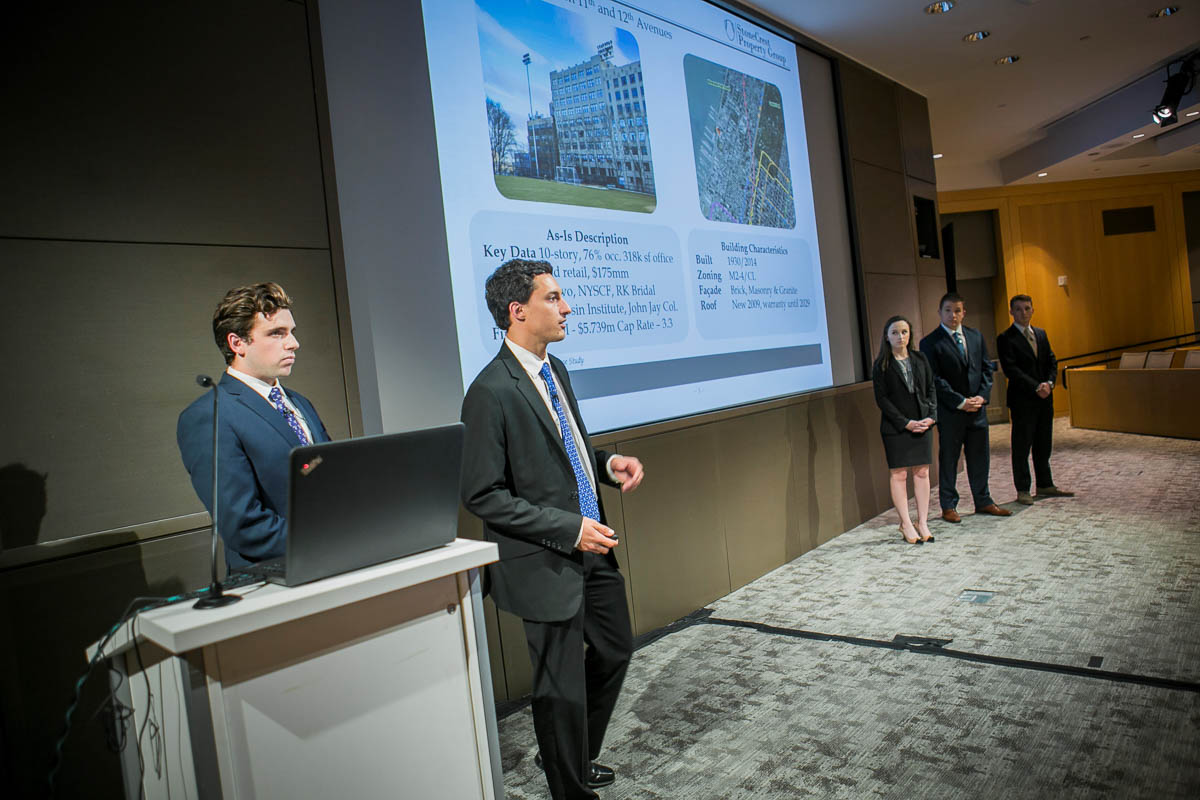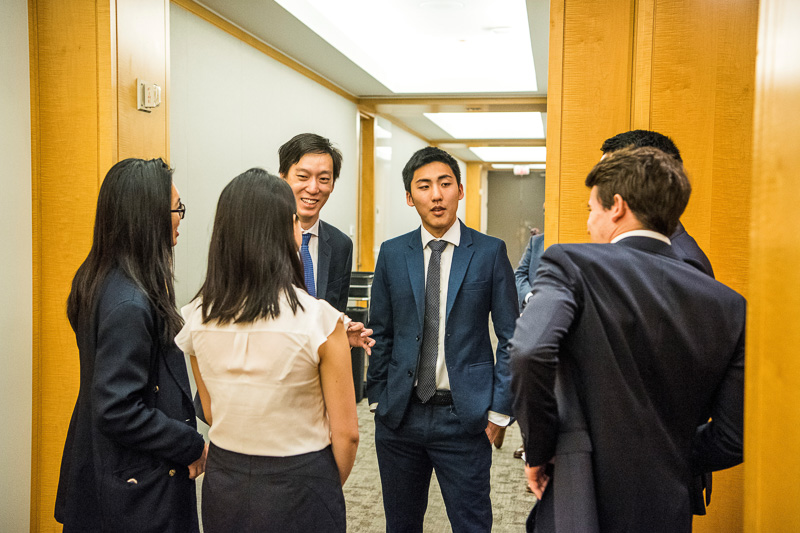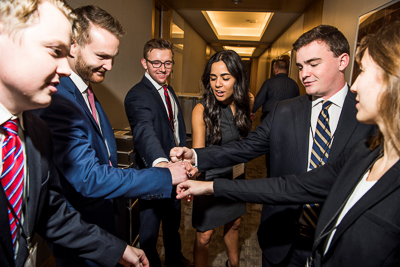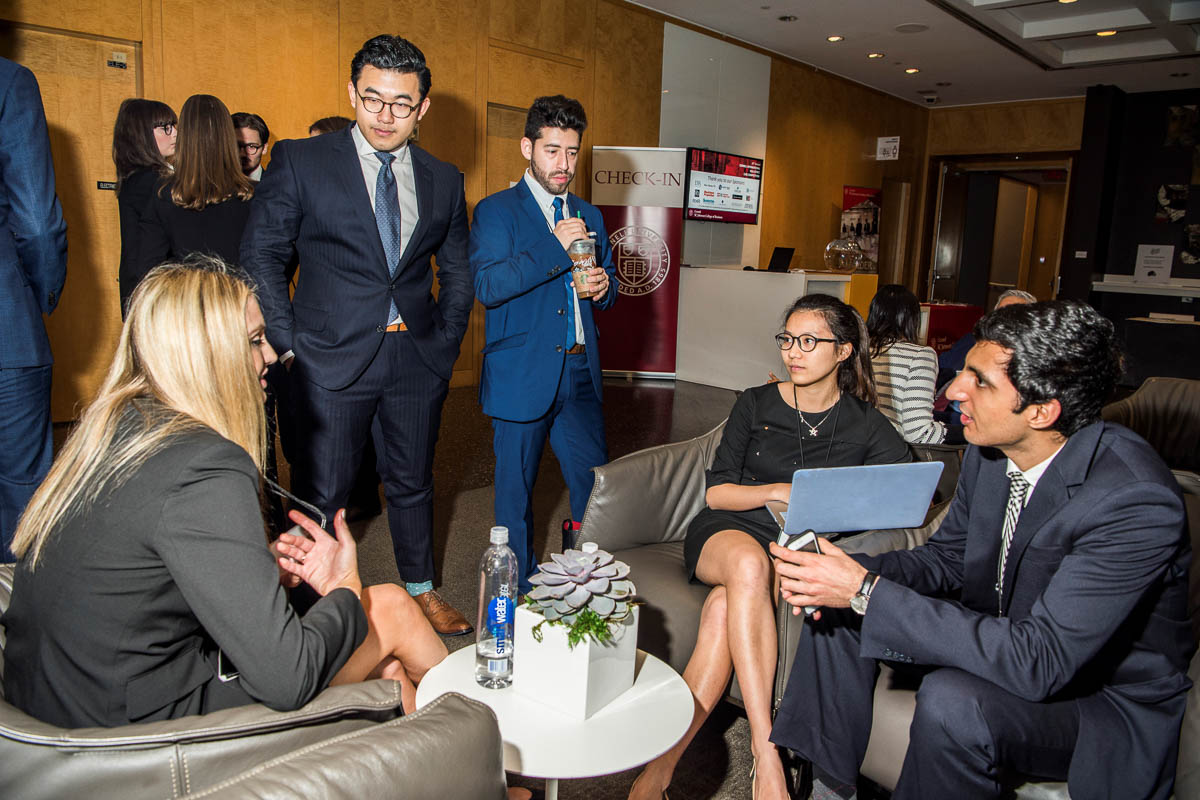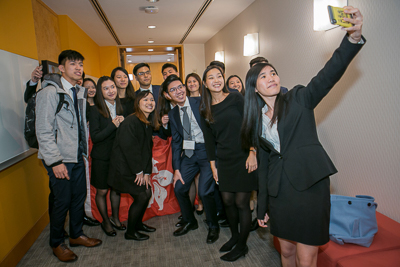 When Quan first arrived at SHA, having formerly taught at UCLA and the University of Texas, he was surprised by how seasoned, mature, and polished the Cornell students' presentation skills were. So, he developed the international competition where industry professionals could cross-compare Cornell students with students from other universities.
However, after running the international competition for 10 years, Quan realized that CREF is not only normalizing real estate education but also sharing its practices globally, making Cornell a leader in real estate education. "I'm particularly proud of this," he says, "because from the educator standpoint, this is actually having a much bigger impact in real estate education than I initially anticipated."
In preparation for this competition, the near-50 universities that come from all over the world to compete in the regional and New York competitions must push themselves to view real estate the way that Cornell teaches it just so they can compete. For example, the kind of structure that exists in the United States for a private equity fund probably doesn't exist in some other countries like China, Quan says. This is something that students from other countries have to learn as they prepare for the competition, and they may never have the opportunity to learn about it otherwise.
Likewise, a student from Seoul usually wouldn't have the opportunity to get feedback about their analysis and presentation skills from prominent New York real estate executives like Mike Nash, who is the senior managing director of Blackstone and one of the competition's "strongest inquisitors," Quan says.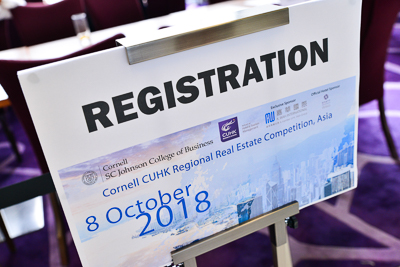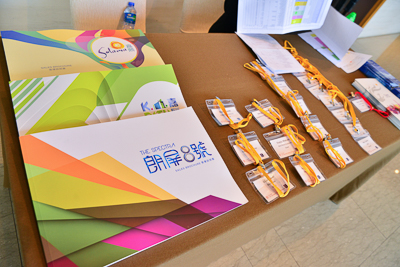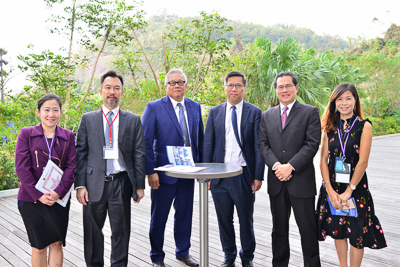 Each year, the winning teams from Cornell's two regional case competitions in Europe and Asia get invited to come to New York for the international competition, and the prize is a plane ticket. In 2017, the Swedish team was so impressed with the Cornell Regional Real Estate Competition in Europe that they paid their own way to New York City so they could compete in November.
"They were so happy," says Quan, "And their advisor was so happy about what the students had learned from the whole experience that they asked, 'Can we come even though we didn't qualify? We'll pay for our own way.' They paid their own way from Sweden just to compete for this, and our students were extremely gratified."
According to Quan, students from other universities are consistently so impressed with the competition at the undergraduate level that they ask him about Cornell's master's degree program, the Baker Program in Real Estate, offered in partnership with Cornell's College of Architecture, Art, and Planning.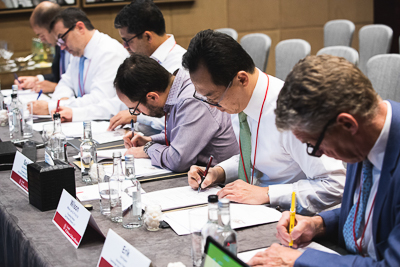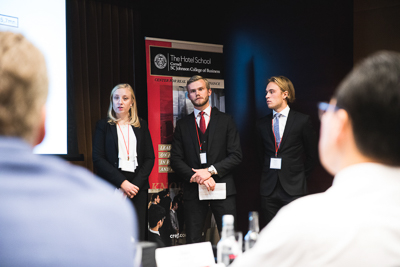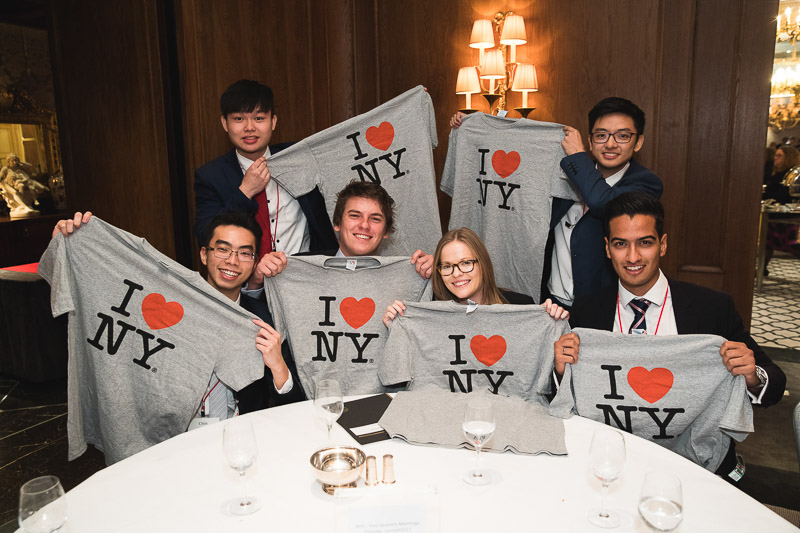 Preparing students for careers in real estate
The international competition, combined with SHA's real estate curriculum and CREF's resources, also plays a part in preparing Cornell students for their future careers. When students from other universities begin a job, there is a period of "training and motivating" required before they become perfectly functional within the firm, says Quan.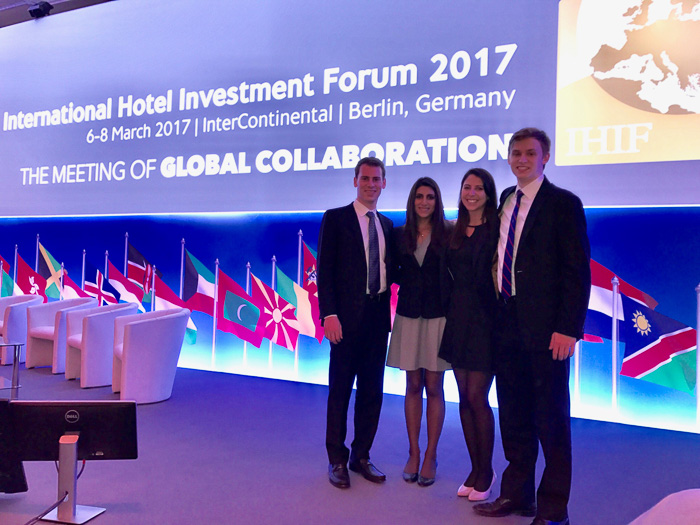 "Our students, because they're preparing for an actual real estate transaction, will be perfectly functional the first day they enter the firm. I think that's a very unique niche, and I think that's a niche that we're filling," says Quan.
To increase students' chances of being noticed and remembered, Quan provides each judge at the CIRECC with a resume book. If a judge is impressed by a students' presentation skills, it's not uncommon for them to ask about the student, check out their resume, and invite them to a job interview.
According to Cristina Carter, program manager at CREF, "It's almost as if they have a job offer right after competing."
With its global prowess, the international competition sets CREF above other real estate centers and institutes, and industry professionals are noticing.
According to Potter, real estate firms appreciate it when recent graduates arrive on their first day already equipped with the skills his firm needs, so they don't need to spend time teaching them. Cornell students, he says, are the cream of the crop, even at the internship level. They enter the workforce with real-world case study knowledge and many have seen the inner workings of the real estate industry through annual treks facilitated by CREF. And, in addition to its real estate minor, SHA also offers a finance, accounting, and real estate concentration for undergraduates. It's this combination of academic and hands-on experiences that prepare Cornellians to hit the ground running in their real estate careers.
For example, "Excel is huge for us," says Potter. "When we have spreadsheets that are necessary to size the loans, Cornell students already come in with the terminology in addition to the skills component. You don't have to spend time teaching them what a debt yield or debt service coverage is."
CREF's collaborative culture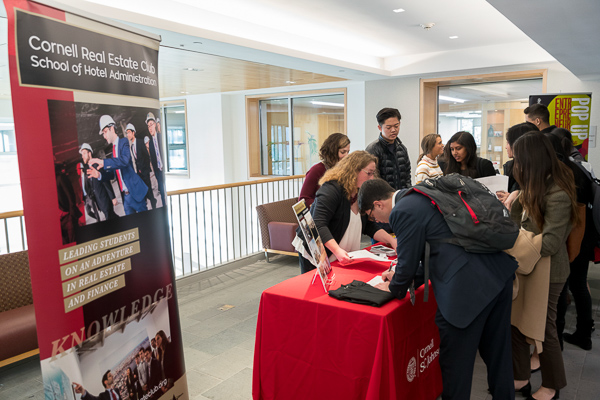 CREF is at the center of a very tight-knit real estate community, and Cornellian bonds don't begin and end with each new graduating class. Rather, they span far and wide. Through CREF, current students continue to benefit from the generosity of time, talent, and treasure of those who graduated before them. Their SHA peers are also willing to work together and provide guidance.
According to Tim Bergin '21, sophomore and incoming president of the Cornell Real Estate Club, CREF has become a community within a community where all of the students invest in each other's successes. "I think that's something that's truly special because at a lot of schools, it can be kind of cutthroat at times and very competitive. But given the nature of real estate and how it's such a relationship-driven business, CREF fosters the exact opposite."
CREF's collaborative culture encourages students and alumni to help each other out. According to Bergin, senior students have often taken him out to lunch to chat with him about their internship experiences, and they've even helped mentor him during his own internship search.
"It's truly been an awesome place for me to have academic and professional growth over the last year and a half," says Bergin, "and I look forward to giving that back to other students as I continue to grow."
Alumni connections are also crucial to CREF, and the international competition is just one example of alumni's heavy involvement. SHA alumni are so invested in current students that they're willing to come back and speak, judge competitions, introduce students to other professionals, hold sessions to help students make themselves more marketable, or even stay up all night with a current student to make sure they know everything they need to know to earn a job. "It's truly what sets the Center for Real Estate and Finance apart from other like-minded centers," says Bergin.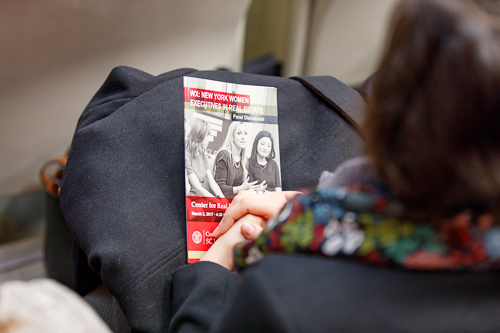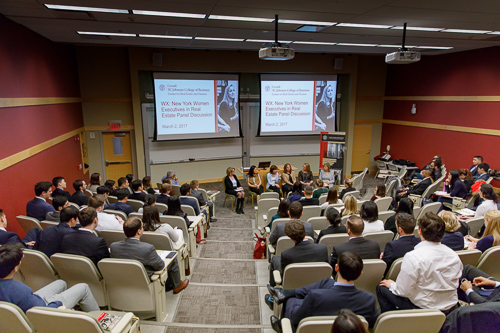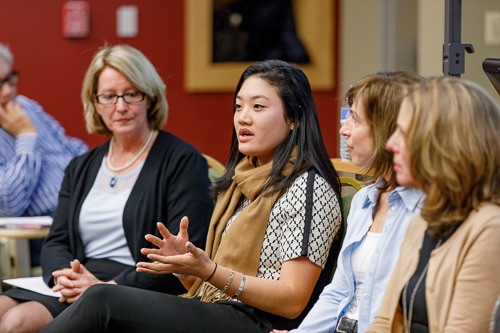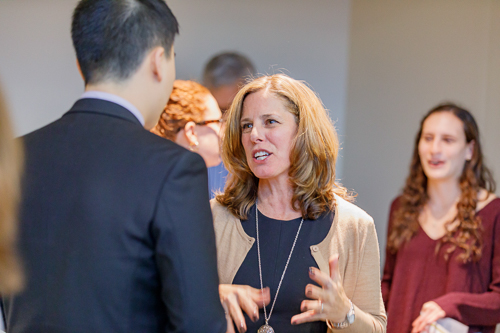 "By and large, our alumni support is wide and deep," says Quan. "We have graduates from our program who have been out for 20 or 30 years now and want to have a vested interest in terms of making sure our program continues on the path that they enjoyed when they were here."
Alumni also continue to contribute, volunteer, and go out of their way to connect with current students, whether it be financially or even coordinating an itinerary for a Spring Break real estate trek to Tokyo, Japan.
"The Cornell alumni, especially from the Hotel School and real estate, are second to none when it comes to their engagement," Bergin says. "Just last summer I had joined the board. I wasn't sure what I wanted to do, and I reached out to probably five or 10 alums. All of them got back to me. All of them were happy to give me 10, 15 minutes of their time whether it be over the phone or when I was back home in D.C. to have coffee." Cornell alumni are dedicated to fostering the growth of current students because that's the "Hotelie mindset" of giving back and always staying engaged, he says.
CREF works closely with students in the Real Estate Club, all of whom have a "genuine interest in real estate education," according to Quan. In an effort to connect current students with industry leaders, CREF takes an authentic, deliberate approach to facilitate interactions when speakers come to campus for their Speaker Series, for example.
Quan sets up a separate time for Real Estate Club members to talk with guest speakers in a one-on-one, personal setting. This sets CREF and SHA apart from other schools and centers, as it's common for their speakers to interact with students and faculty, rather than just stopping by for a talk and catching a quick flight back home.
"CREF as a whole has meant a lot to me and it was one of the driving factors behind me choosing Cornell and the School of Hotel Administration in particular because it has such a world-renowned kind of prestige to it when it comes to real estate and finance," Bergin explains. "It's been an awesome opportunity for me to not only see real estate but understand it from a lot of different perspectives."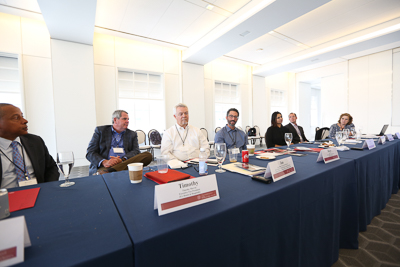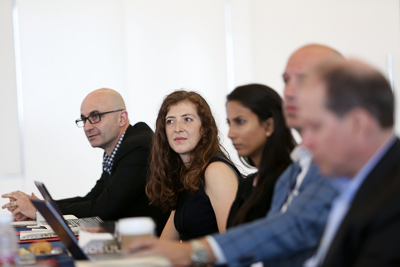 It's clear that CREF's efforts are truly influencing the global and local real estate communities. By opening up their signature events, supporting faculty research, and facilitating connections among students, alumni, and industry professionals, Quan hopes to continue conveying that Cornell has a very strong focus on real estate education.
And, according to Quan, CREF has every intention of increasing that prominence in the future.