So you want to be an entrepreneur? Part 3: Student organizations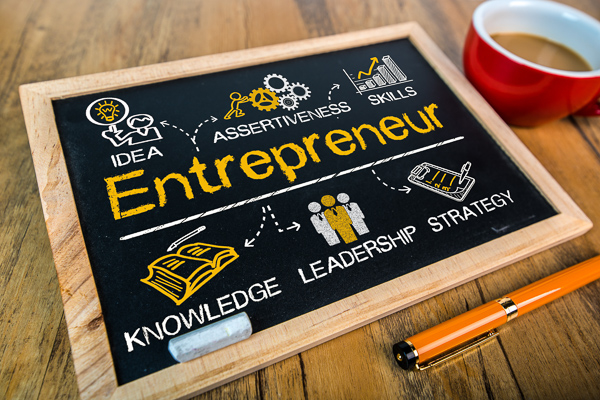 By Donnie Hampton and Earl Roach III, Two-Year MBAs '19
This series is intended to help you maximize your time at Johnson as an aspiring entrepreneur. We came to business school to gain the skills necessary to grow as an entrepreneurs, and we are excited to provide additional insights on the resources and opportunities available at Cornell.

During our first-year at Johnson, we worked on multiple business ideas through two courses, participated in five hackathons, attended more than five entrepreneur-focused networking events in the community, and joined a variety of entrepreneurial clubs at Johnson. Building on our experience, we encourage you to consider the ideas presented in this series to support your Cornell journey as an entrepreneur.

Read more in this series:
Organizations to support your entrepreneurial pursuits
Though there are numerous clubs you can join at Johnson, we believe there are four organizations that offer the best activities to help support your growth as an aspiring entrepreneur.
eClub
Johnson's Entrepreneurship Club, better known as eClub, connects our entrepreneurial community. As opposed to regular meetings, the eClub hosts a monthly event called Pitches and Pitchers, providing opportunities for club members to pitch their ideas over food and drinks. Sharing ideas and constructive criticism with each other supports our growth.
Some of our classmates pitched their initial business ideas during this fun event and we know at least one team that is currently a part of this year's eLab class. They are working on a business idea in the insurance space that was originally pitched during a Pitches and Pitchers event last year.
Besides the chance to practice your pitch, eClub is a great place to build a network within the broader Johnson entrepreneurship community. This network is usually where we turn for help when my team needs ideas and support for customer interviews.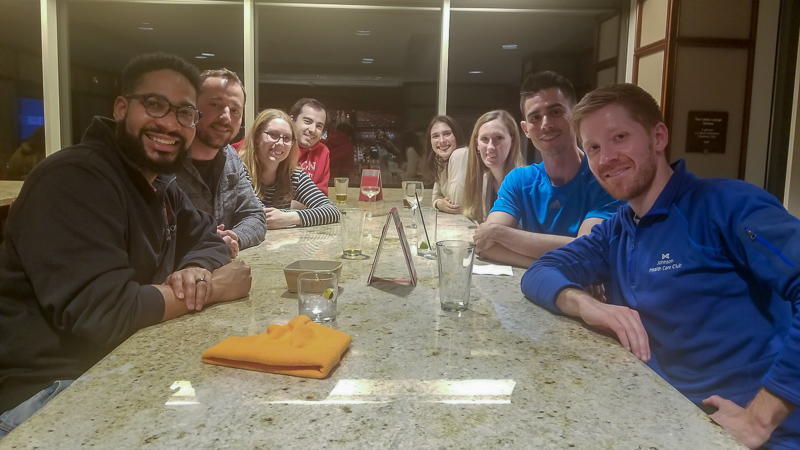 Big Red Tech Strategy
Programs like Big Red Tech Strategy (BRTS) elevate learning through a unique experience. MBA students who are part of BRTS help Cornell Engineering PhD candidates analyze and formulate commercialization opportunities for early-stage technologies during the fall semester. Every year, six or more early-stage technologies from around Cornell are selected as part of the PhD Commercialization Fellows Program.
Donnie served as a business consultant for one of the BRTS projects last fall and he had the opportunity to apply the Lean Model canvas approach for evaluating a patented silicone material to be used with SLA 3D printers. This experience was like none he had ever had before.
Big Red Ventures
Big Red Ventures (BRV) is a completely student-run, early-stage venture capital fund operated out of Johnson. The organization allows for around 40 MBA students to participate. As associates, senior associates, and fund managers, students get a chance to learn by taking part in the due diligence process of evaluating prospective investments.
The investments typically take two to three months to close, and student fund managers and advisors help move new funding opportunities forward by reviewing recommendations made from BRV members. BRV fund managers will also get a chance to partner with existing portfolio startup leaders and see how the group can provide additional support.
Big Red Consulting
Big Red Consulting (BRC) was established to stimulate entrepreneurial activity within the Cornell community through the creation and growth of early stage businesses. As a member, you get a chance to provide individualized services to clients with various needs.
The organization's goal is to provide quality real-world projects for students and significant, valuable contributions to the start-up ventures. For example, one project last year required the team to create a go-to-market strategy for an educational robot called the Mini-Bot, developed to teach children how to code Python.
We cannot think of too many opportunities like this suite of organizations that exist across MBA programs, and we are thankful we have them available at Johnson. Given how unique these organizations are, we would encourage you to do further research to help you determine which experiences will be most enjoyable and provide you with the best opportunity to grow.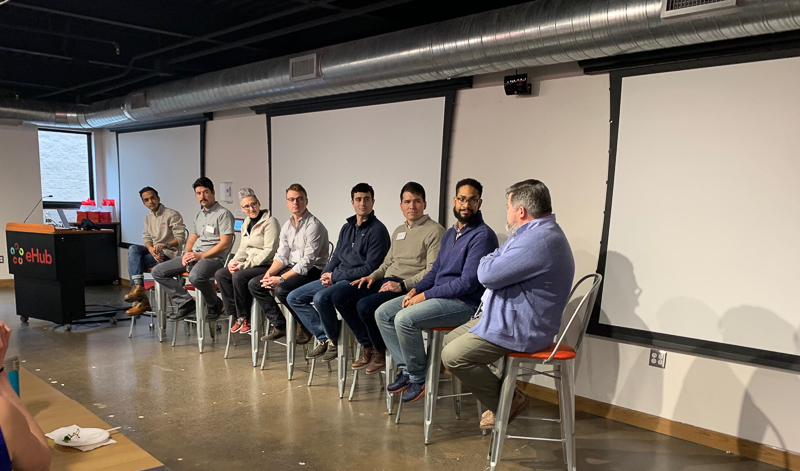 ---
Cornell truly offers a unique set of resources and opportunities available to you as an aspiring Johnson entrepreneur. Beyond curriculum and facilities, we are grateful to have access to so many unique experiences. From the NYC Entrepreneurship Summit hosted every fall, to multiple hackathons, club experiences, and other startup education events on campus, opportunities to learn, connect, and grow seem to always be available at Cornell.
We have loved our Cornell MBA experience and have learned a lot as aspiring entrepreneurs. As you plan out your Johnson journey, we wish you the very best as you set out to accomplish your goals, reach your potential, and capture as much value as possible during your limited time in Ithaca. Cornell is truly a wonderful place, and we welcome you to the Big Red family!
---
About Donnie Hampton, Two-Year MBA '19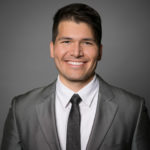 Donnie Hampton is a second-year MBA student and Roy H. Park Leadership Fellow at Johnson. He graduated from Kansas State University with a BS in management information systems and general management in 2010. Prior to Cornell, Donnie was an IT team lead for Phillips 66 in Houston, Texas, and interned with McKinsey & Company in New York City this past summer. With a passion for music, he has played in multiple bands and even performed during SXSW 2014. Donnie's MBA studies are focused on entrepreneurship and product management in technology.
About Earl Roach III, Two-Year MBA '19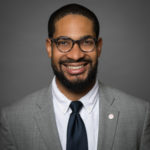 Earl is an MBA student, Class of 2019, from New Jersey. He earned a BS in business management from NYU's Stern School of Business. As an MLK Scholar, he was heavily involved in education initiatives around NYC, which lead him to join Teach for America. Prior to joining Johnson, Earl spent more than three years as a technology consultant at Deloitte, implementing custom software for state government clients. As a Park Leadership Fellow, his MBA program is focused on strategic marketing, digital technology, and his passion for bringing disruptive technology to education.