Investment Banking Immersion kicks off with Leadership Day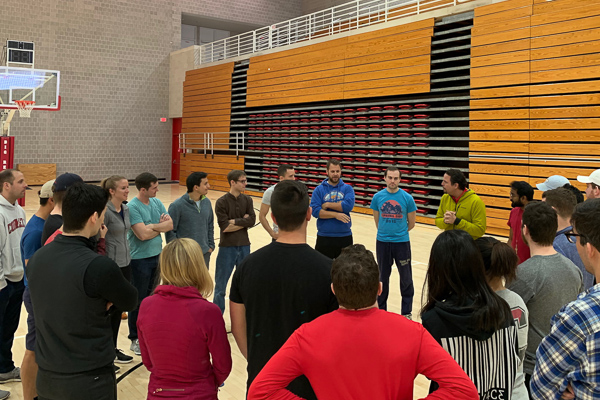 By Bryan Burroughs, Two-Year MBA '20
After spending the fall semester focusing on our core classes and recruiting for our summer internships, Johnson's investment banking hopefuls returned to campus ready to start the Investment Banking Immersion (IBI). The immersion's faculty director, Drew Pascarella, Rempe Wilson Distinguished Lecturer and senior lecturer of finance, stressed to us that Johnson bankers operate as a team and need to be able to work together throughout the semester, the summer, and our careers. In lieu of having a standard first-day-of-classes lecture reviewing the syllabus, Drew asked us to head over to Bartels Hall for a Sunday morning full of activities.
What makes a high-performing team?
The day kicked off with a group circle where the Cornell outdoor facilitators emphasized that the day was about growing both as a person and a cohort. With that, half the group was told to write down the qualities of a high-performing team, while the other half left to go rock climbing (more on that later!) Most of the group had similar answers about what makes a high-performing team: communication, trust, diverse skill sets, a common goal. After a quick discussion, it was evident that the facilitators wanted to see if we could incorporate these qualities while completing a challenge.
We were tasked with rolling a golf ball down pieces of broken PVC pipe around a basketball court filled with a variety of obstacles. This seemed easy, but we soon found out otherwise. Starting slow, we advanced the ball down one side of the court and approached our first obstacle—a folding chair low to the ground that we had to move the ball through. After successfully getting it through the chair, we had to quickly raise the ball so the group could climb the bleachers. That task proved too hard for our group, and we dropped the ball. During attempts two and three, we barely made it past half court before dropping the ball. The team took a break to discuss a new plan, which implemented a buddy system, assigned a project manager, and created a process guide on how to effectively pass the ball. Maybe having 20 MBAs move a golf ball 100 feet is harder than originally thought …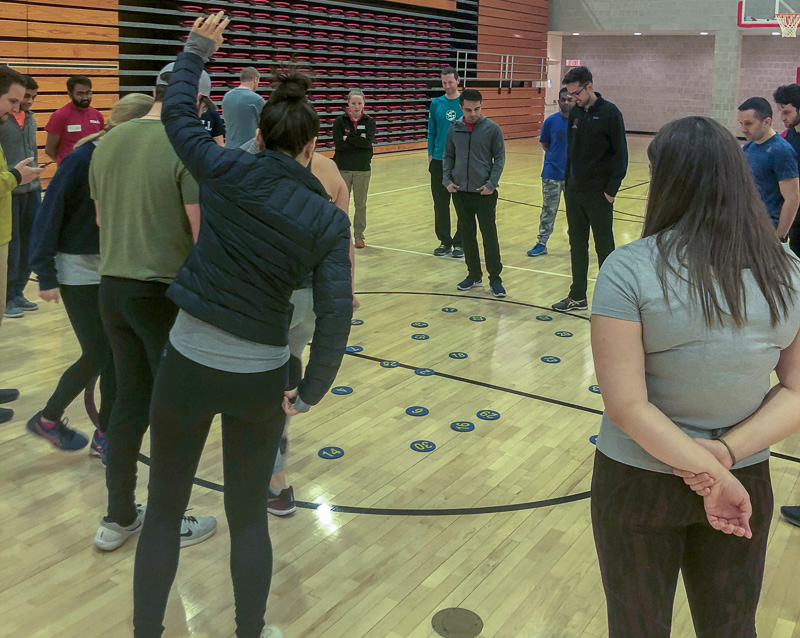 On attempt four, we were able to get the ball down the court, through the chair, on top of the bleachers, and down to the final obstacle, only to fail. Afterwards, the entire group had the same takeaway: communication is not just about speaking, it is about acting upon what is said. Additionally, it was our first great banking lesson—in a fast-paced environment there is a greater chance of failure, and to be successful you must overcome the added pressure.
Our next task was to play the calculator game: each team needed to touch 30 scattered buttons on a giant calculator in sequential order (1, 2, 3 …). The game was part physical, but more focused on the experiential learning cycle (ELC). When most groups complete a task, they plan, act, then reflect. Although this framework works when teams succeed, there is no ability to change course when a team fails. The ELC is a complete framework that says teams should plan, act, reflect, then find the shared meaning of the task before starting again. This enhances the team's understanding of what is required for success.
A race up the wall
Finally, my group was sent to the Lindseth Climbing Center where we split up into teams of six. The rock wall had envelopes filled with contracts placed at the top of each peak. Each contract represented a different value of revenue, with the overall goal of having the most profitable climbing team. My team was comprised of four individuals who had never climbed before, two of whom were very afraid of heights. We decided our best course of action would be to send those four up the wall first, getting everybody comfortable with their surroundings. This proved to work well, as we had a quick $300,000 in revenue. About halfway into the task, we decided to focus on efficiency and have one climber obtain four contracts in a quick fashion. In the end, this allowed us to have the highest revenue of the day: $1,650,000.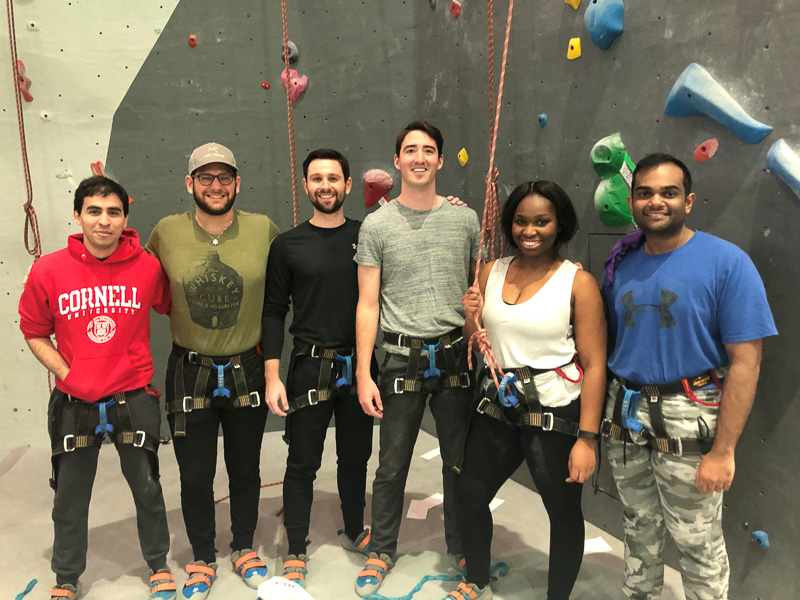 But the task was not only about winning, it was about going outside your comfort zone and allowing everybody on your team to succeed. The most interesting takeaway from this task was that the most successful teams were the ones that focused on finding ways for every individual on their team to succeed, rather than relying on the one person in the group who was an expert climber.
The day ended with some final words from Drew, a reflection on what we learned, and a lunch to fuel up before heading back to the library. The Johnson bankers still had a long day ahead of us with our first IBI case due that night: corporate bonds.

---
About Bryan Burroughs, Two-Year MBA '20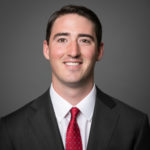 Bryan is a first-year MBA candidate at Johnson and will be working at Goldman Sachs in the industrials investment banking group this summer. Before business school, he worked at Textron Inc., an industrial conglomerate focused in aerospace and defense. At Textron, Bryan held numerous positions within the finance organization and was a graduate of Textron's leadership development program. Bryan holds a BS in accounting and finance from the University of Maryland.