Growing consumer power in China: A glimpse of the global future?

By Mae Tan and Oluseyi Sonaiya, Johnson Cornell Tech MBA students
Opinions in this article are of the authors and do not reflect those of Cornell, Johnson, or the Emerging Markets Institute.
China, the second-largest economic powerhouse in the world, is projected to surpass the United States and dominate the world economy by 2032, according to a report by the Centre for Economics and Business Research in London. Given the sheer size of its population and speed of economic growth over the past 10 years, China has become a market that many large multinational companies (MNCs) can no longer ignore. If they do, they risk losing global market share to Chinese firms that are growing rapidly not only domestically, but also venturing overseas. In addition to keeping current with China's political and regulatory environments when conducting business in the country, MNCs also have to be increasingly cognizant of the growing power that Chinese consumers now have over businesses due to a tightly integrated domestic social network and the cyclical effect of rising education and income levels that are boosting the expansion of local businesses.
Social connectedness catalyzes the change in retailer-consumer power dynamics
Dolce & Gabbana's recent social media storm in China is a cautionary tale for Western retailers that underestimate the power of the Chinese masses. On November 19, 2018, the luxury fashion brand published a promotional video for its runway show featuring a Chinese model attempting to eat Italian food with chopsticks. Negative sentiments among Chinese consumers spread like wildfire throughout Instagram and Weibo (the equivalent of Facebook in China) within a couple of hours. This led to the surfacing of derogatory comments about China and Chinese internet users on the brand's social media account. Although the video and comments were removed within 24 hours, screenshots, along with a "#BoycottDolce" hashtag, had already been widely shared on Weibo.
Dolce & Gabbana suffered more than a loss of reputation and a cancelled runway show from this marketing mishap. In just a matter of days, the impact was evident on the brand's sales and business relationship with Chinese retailers. Major Chinese e-commerce platforms, such as Tmall, JD.com, and others, pulled the brand's products from their sites. Sephora removed Dolce & Gabbana's brands from its shelves and global e-commerce giant Yoox Net-a-Porter announced its intention to stop selling the brand's products in China. Brick and mortar department stores also reported Chinese customers returning the brand's products, causing a significant commercial impact to their businesses. This incident underscores the growing power Chinese consumers now have over the sales of big, global brands — power that is catalyzed by the efficiency of social networks.
Get social or get ousted
The rise of super-apps integrated with e-commerce marketplaces, social networking, and digital payments is another key accelerator that is increasing Chinese consumers' power over big brands. These super-apps unify the traditionally fragmented systems that consumers typically navigate along their shopping journey, from awareness and consideration to purchase and review. The speed at which consumers can now move through the funnel with these super-apps renders traditional electronic payment networks such as Visa and Mastercard obsolete and redundant for local businesses that are focused on serving the domestic market. Increasingly, Chinese consumers — even those of high net-worth — are choosing to pay via mobile with Alipay and WeChat Pay vs. credit cards.
In order to compete locally, foreign businesses will need to adopt these super-apps' payment methods or risk customer drop-offs at the purchase stage. In addition, learning to tie the purchase back to the app's social media channel is key to winning the hearts of Chinese consumers. For example, Starbucks launched a social gifting promotion that allows WeChat users to gift free coffee to their friends. This resonated with the virtual Hongbao (Chinese red packet) gifting via WeChat and Alipay, which has become a local tradition. Within seven weeks of launch, 1.2 million coffee gifts were sent and half were redeemed in stores.
Consumer power growth is fueled by a virtuous cycle
The origins of the striking, technology-fueled acceleration of Chinese consumer power can be traced to a number of complementary, mutually reinforcing trends over the past quarter century. At its core is the high standard of Chinese manufacturing, which is driven by a consistently well-educated population. Combined with historically favorable exchange rates, this attracted firms from all over the world to produce their goods in China.
The wages earned by Chinese employees, low in comparison to their contemporaries in more saturated market economies, were nevertheless high enough domestically to drive increases in local consumption, creating a demand for quality goods in local markets and necessitating further manufacturing, this time for domestic firms. A virtuous cycle emerged, of ramping up local manufacturing to meet domestic consumption, and an increasingly affluent workforce that spent their surplus at home — first on staples, and then, increasingly, on luxury goods.
Local brands that are particularly attuned to the tastes and demands of domestic consumers make it harder for foreign brands to break in and compete, except in the luxury segments, where Chinese consumers are looking for the same status markers that buyers seek worldwide in household-name premium marques, such as the now-troubled Dolce & Gabbana. The magnitude of the domestic Chinese market, and the fact that 70 percent of the population speaks Mandarin, creates a massive "captive" market in which foreign firms have to acquire local expertise to communicate and compete effectively. Joint ventures, such as those typical of the automotive market since the mid-1980s, are thus extremely common.
While the origin of Chinese consumer power has conventional mechanics, the consequences have been exponentially amplified by the emergence of domestic super-apps that integrate commerce, payment, and social systems. Beyond presenting an immediate challenge for MNCs looking to invest or compete in the Chinese market, this may serve as a bellwether for coming changes in the rest of the world.
Singapore's Grab is replicating the super-app model in the South East Asia region, and it seems likely to be only a matter of time before more tech companies adopt the same approach in other parts of the world. The experience of contending with and satisfying greatly empowered consumer demands in China will yield dividends elsewhere as other countries eventually, and inevitably, embrace the transformative power of the super-app. We are entering the Age of the Consumer, and every business must adapt or suffer the consequences.

---
About Mae Tan, Johnson Cornell Tech MBA '19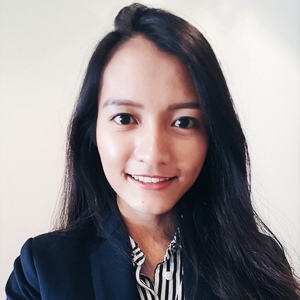 Mae Tan is a 2019 Johnson Cornell Tech MBA candidate from Singapore. Prior to joining the program, Mae was a regional product manager and solution architect at Mastercard. She was responsible for designing creative loyalty solutions that meet the needs of clients in Asia Pacific, focusing specifically on the China and South East Asia markets. Her work experience over close to four years at Mastercard also includes solution selling and business development in South East Asia. Mae has a bachelor's degree in business, with a marketing specialization, from Nanyang Business School, Nanyang Technological University, in Singapore.
About Oluseyi Sonaiya, Johnson Cornell Tech MBA '19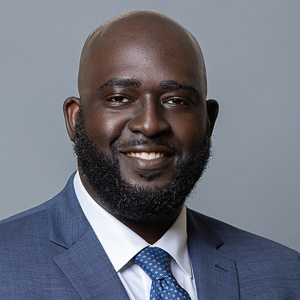 Oluseyi Sonaiya is a 2019 Johnson Cornell Tech MBA candidate at Johnson and an Emerging Markets Institute ambassador for the Cornell Tech MBA program. He holds a bachelor of arts degree in cinema and cultural studies from Stony Brook University. Oluseyi has over a decade's experience as a senior software engineer, delivering highly visible interactive experiences for media brands such as CNBC, MLB, and VIACOM. The common thread that runs through his work is the application of information and computing technology to culture and media challenges and opportunities. He is pursuing business development and strategy solutions for firms engaged in those spaces.