Park Perspectives: Student leadership transitions and learning to let go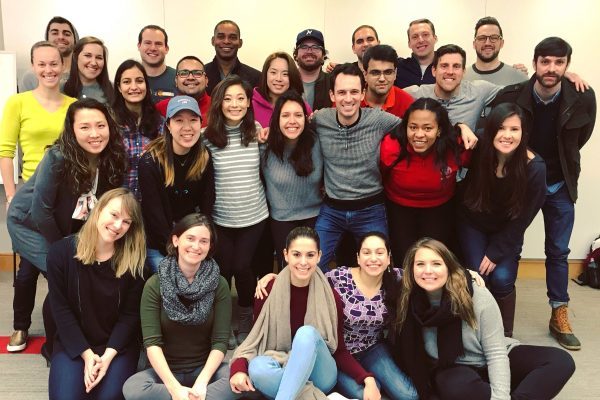 By Taylor Fox, Two-Year MBA '19
Park Perspectives are authored by Johnson's Park Leadership Fellows
At Johnson, most student leadership positions transition midway through the school year (December) so that incoming leaders still have their predecessors as a resource during the first few months of their role. While I think this is a great system overall, it makes for a transition filled with mixed emotions halfway through your second year.
In December I took part in both the elections for the Executive Management Association (previously called the General Management Association) and the final Student Council meeting for the Class of 2019 officers. It was odd that the day following, there were newly elected leaders in both of my leadership roles. I was "old news." I've never stepped away from a leadership role before leaving a school or organization, so I find myself in a new position and with that comes mixed emotions. I've put hundreds of hours in the past twelve months into my student leadership roles—the VP of education for the Executive Management Association and the health & wellness chair on Student Council—and am deeply committed to the success and well-being of Johnson students, yet, I'm no longer in charge.
I have every confidence that the students who are assuming my leadership roles will do a wonderful job, but I'm still finding it difficult to "let go." When reflecting on why I feel that way, I realized that student leadership roles have been one of my favorite aspects of my Johnson experience—not only have they allowed me to interact with a diverse group of students, they also facilitated a much greater depth of understanding of how Johnson functions and have been a great place to refine my leadership skills.
Interaction with diverse students
The diversity of the student body was one factor that originally attracted me to Johnson. The students in our program come from all over the world and have a variety of professional backgrounds, preferred academic subjects, and favorite extracurricular activities. In addition, we have students in several stages of life—from students who are happily single to those who have long-term partners to students who have one (or more) children. This diversity of experience means that my classmates have opinions that sometimes differ from my own, and I have enjoyed learning how the aspects of their lives that differ from mine inform their thoughts and actions.
Being on Student Council this past year gave me an opportunity to frequently interact with students from across our community. Our council was comprised of students from all career paths, and our weekly meetings were a chance to exchange information about how the student body was thinking and feeling. In addition, getting to know my fellow Student Council members better was a highlight in and of itself—they were a wonderful group of thoughtful, service-minded individuals.
Greater organizational understanding
In addition to interacting with a diverse array of Johnson students, both of my student leadership roles included interacting with the faculty and administration. Through these interactions I developed a much greater understanding of how the school operates. This past year I was consistently impressed by how receptive the administration was to feedback and suggestions from the student body. I was also impressed at the level of transparency provided when student leaders had questions about how certain policies or processes work; I have found that uncommon in the organizations I have previously been part of. Knowing that I was receiving complete information made me more confident communicating with the rest of the student body.
Learning how a complex organization like Johnson operates has also been helpful as I prepare to go into my full-time role in a large, for-profit company, as my previous work experience has mostly been non-profit organizations or small start-up environments. Learning how policies and processes, formal and informal power, and stakeholder interaction works in a more complex environment has been a great opportunity for me to see some of the concepts I've learned in the classroom in practice. I firmly believe that I would not have gained the same level of perspective were it not for my student leadership roles, and that this perspective will help me navigate my new environment post-graduation.
Developing leadership skills
Finally, my student leadership roles have been a great opportunity to practice and refine my interpersonal communication, public speaking, and leadership skills. Being a student leader is interesting because you are working with peers and everyone is a volunteer, which adds some entertaining dynamics when compared to managing direct reports in a professional setting. On the interpersonal communication front, I have found it essential to understand everyone's individual motivations and goals, build a shared vision, and show how particular efforts tie into that vision. I have also found it important to build stakeholder buy-in before making recommendations that involve change, and to actively solicit and implement feedback.
Public speaking is another skill that I have been able to practice a lot in the last year. Each of my roles have involved participating in or leading large group meetings each week, and the ability to express myself effectively in these situations has been central not only in these roles, but also in my summer internship. I hadn't even necessarily noticed that my public speaking skills were improving until we did presentations to executives halfway through the summer. I noticed that I felt much more at ease expressing myself in front of the executives than some of the MBA students from other schools appeared to be. I certainly felt more confident than I would have felt in a similar situation even one year prior, and the biggest difference was my public speaking experience as a result of my leadership roles.
Being a student leader has allowed me to explore and refine my style of leadership. There are as many types of leadership as there are leaders, so having the opportunity to try different elements out and feel what resonates with me (and those I am leading) has been very valuable. I now have greater awareness of what resonates with me personally and can take those elements forward into future organizations with greater confidence.
So despite the fact that I am confident our new student leaders will do a great job (and am looking forward to having a little more free time on my calendar this semester), I also feel a little sad as I continue to say farewell to my student leadership roles. I will certainly look back on them fondly as a core part of my experience as a Two-Year MBA and Park Fellow at Johnson.

---
About Taylor Fox, Two-Year MBA '19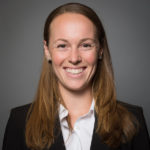 Taylor Fox is a second-year MBA candidate at Johnson. Before business school, Taylor worked in sales and sales management for British- and U.S.-based luxury tour operators, where she designed custom travel itineraries, developed client relationships, and managed a team of Burmese sales consultants in Yangon, Myanmar. Prior to her experience in the travel industry, Taylor worked for several environmental non-profit organizations, including teaching biology to high school students (in Spanish) in Costa Rica. Taylor holds a BA in environmental studies with honors from Wellesley College.