A wanderer at heart, Andrea Bonds '20 finds her home as a Hotelie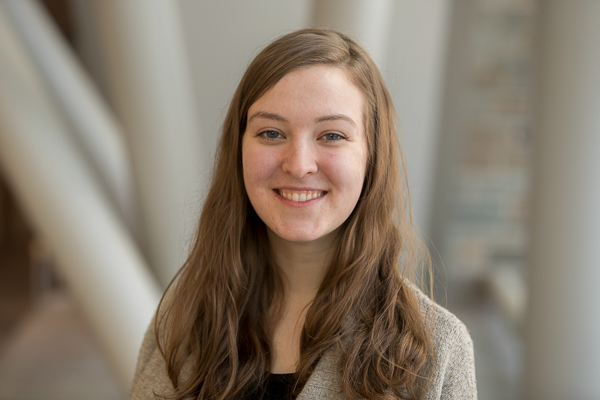 The most exciting change that Andrea Bonds '20 recalls from her elementary and middle school years in Trenton, Michigan happened after her family moved just a block down the street from her original home. For all of her childhood, Bonds had lived in the comfort of familiarity with her parents, brother, and countless family pets. Somehow, that one-block move inspired her to venture further into her neighborhood. She decided to go forth equipped with her trusty flute and a notebook-paper sign reading, "Just trying to make money for college. Thank you for your donations." At the age of 16, Bonds became a dedicated street musician.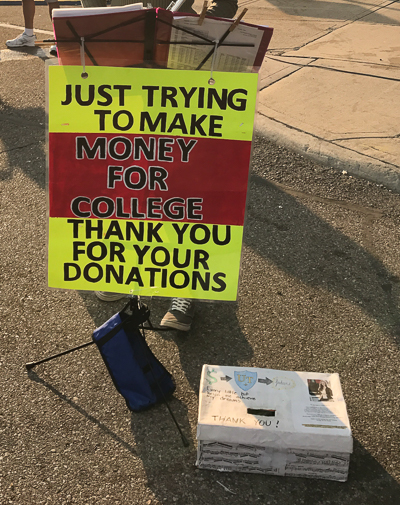 "Performing really changed my life for the better. I started making money to go to college and met a lot of different people," she said. As her street performing lifestyle picked up, Bonds began traveling farther from her hometown, chasing down big fairs and festivals in Ohio, New York, and other states in the region. But after Bonds was enrolled at a local college, she realized she had fallen into a humdrum routine. She needed a change of scene to uncover where her true interests lay.
By her second year of college, a close friend was encouraging Bonds to transfer to the University of Michigan. As she scrambled to gather her transcripts and letters of recommendation and write her application essays, Bonds realized that she didn't have to set her sights on only one college; she could apply to colleges outside of her comfort zone that matched her interests more closely.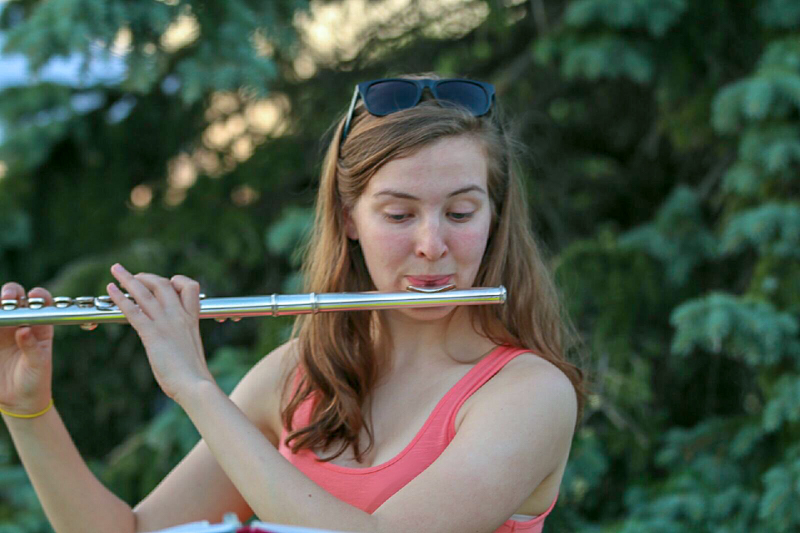 Bonds serendipitously stumbled upon Cornell while searching for colleges accepting spring transfers. Within two hours, she envisioned herself at the School of Hotel Administration (SHA)—so much so that she even checked out Ithaca's grocery stores online. "I read about the hospitality program and realized that it was everything I'd been trying to major in. I just didn't know it existed as a major," said Bonds. Although applying to SHA was a spontaneous decision for Bonds, she immediately recognized it as the place where she could apply her passions for business, entrepreneurship, and street performing.

Transitioning from a general business major to hotel administration provided Bonds with a more concrete picture of how she could mold her passions and curiosity into a future career. "I've never met so many different people from so many different places, including places I've never heard about before," she said. As the "new kid," Bonds was motivated to pursue every interest she had. In her first semester, she began volunteering with the student organization Hotel Ezra Cornell, working in the Statler Hotel's Regent Lounge, and perfecting her performance skills with the Cornell Big Red Marching Band. She had already found her true home—and family—as a Hotelie and a Cornellian.
Bonds fulfilled her ambition of attending a university where she could continue to develop her entrepreneurial spirit with business and music. Although she is still deciding her career aspirations, she knows she is well-equipped to build her own path. "I would really like to make my own way through the hospitality field. I would like to enter the entrepreneurship scene and open a hotel management or consulting company—that would be the dream."
—Written by Ashley Win, a student writer for the Cornell SC Johnson College of Business