Learning beyond the classroom with winter travel treks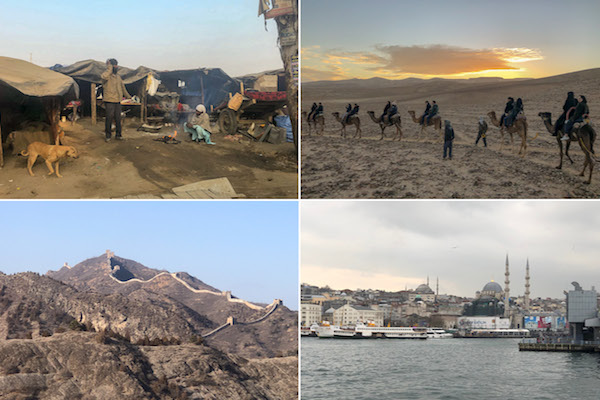 By Sara Schmitt, One-Year MBA '19
I joined the MBA program at Cornell with a goal of broadening my knowledge and developing a more global perspective, and the five-week break between the fall and spring semesters provided a rare opportunity to do that in a literal sense. Over 35 days, I circumnavigated the globe, exploring points along the ancient Silk Road with my classmates, Cornell faculty, and other friends.
My trip was bookended with two 10-day Cornell treks focused on business, technology, and entrepreneurship in different regions: China and Israel. In both countries, we toured ancient sights and ultramodern tech campuses in the same day, developing an understanding of the cultural, geographic, and political factors that inform modern business practices. The Great Wall and Forbidden City are visible reminders of the scale, strength, and influence of a strong central government throughout Chinese history, a factor that has contributed to the growth and success of tech businesses like Baidu, Tencent, and JD.com. In Israel, we saw how the desert climate and long history of land disputes has driven innovation in conservation and security-related fields.
A month after my trip, and four weeks into the spring semester, I'm finding new ways to connect my experience with cases in the classroom and realizing how much I absorbed during my travels. But not all of what I learned was academic.
Your classmates can give you the ultimate insider view
Whether it's a city tour with friends who show you their favorite haunts and hidden details; meals shared with core team members who know the best places in town for candied haw, spicy ceviche on ciabatta, and specialty coffee; or a classmate pointing out local celebrities at dinner, your Johnson colleagues are hometown experts, and I was lucky to discover Beijing, Shanghai, Delhi, Dehradun, and Tel Aviv from a local's perspective.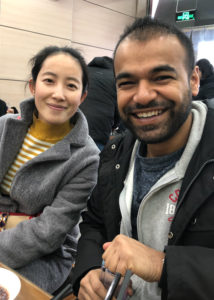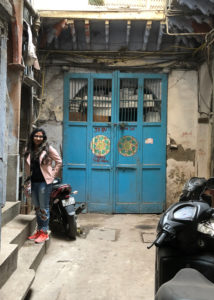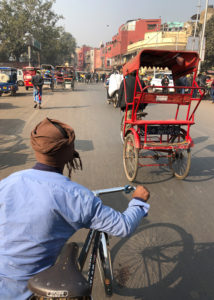 Push yourself. Just go. The most chaotic moments might be the most memorable.
On our last day in Shanghai, I was rushing to ensure my belongings were packed and my visa paperwork was in order for arrival in India. I didn't really have time for a circuitous walk to "Breakfast Street," a row of food stalls serving up steaming dumplings the size of my face (five for about $1 USD); freshly made jianbing, crepe-thin and crisp from the griddle; and sesame-crusted jian dui, each bite oozing with still-warm red bean paste. But if I didn't get cajoled to run-walk there and back, I would have missed the unspoken camaraderie of the patrons in queues, the elderly woman gesturing which bao were best, the dumpling chefs laughing as I marveled at how they turned out perfectly formed crescents of dough without looking.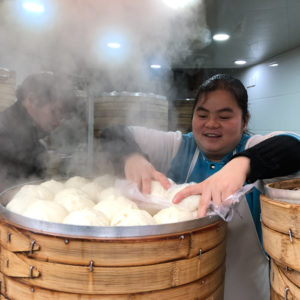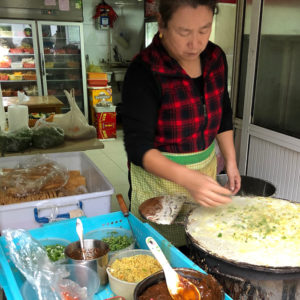 Engage with the challenging moments
We are fortunate and privileged in the United States, and it can be easy to avoid or ignore the real and urgent problems related to climate change and income disparity. On the ride from Delhi to Dehradun, I felt helpless as I looked out the window at kilometer after kilometer of people living in extreme poverty. Children brushed the car windows, seeking change, as American pop music trumpeted from the radio. How am I going to be an optimist about this? I don't have any easy answers, not even after debating options and perspectives with my classmates, but I did leave India with a renewed commitment to work in roles where I can make a positive environmental and social welfare impact through business.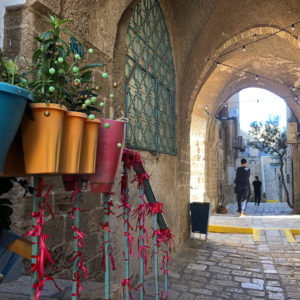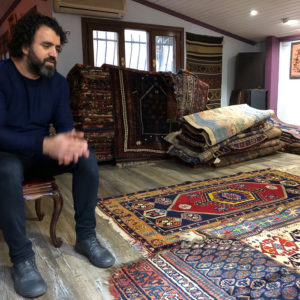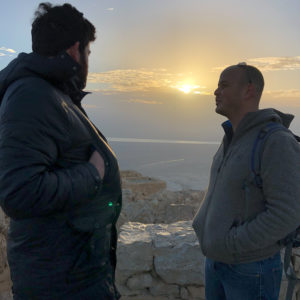 Carry a few things in your suitcase, and more in your memory
The reality of a global economy means that souvenirs begin to look the same, and you recognize the ceramic bowls from one market to the next. Some treasures, like the custom-stitched lehenga from India and the silk-soft rug from Iran via Istanbul are worth their weight. But allow plenty of room for experiences, too: take that sunrise hike to the summit of Masada, travel by car and pedicab and foot to the best parathas in the heart of Chandni Chowk, and scramble on all fours to reach the view from the guard station on the Great Wall. You'll remember these moments, how they felt, how they left a mark, without photographs or postcards.
---
About Sara Schmitt, One-Year MBA '19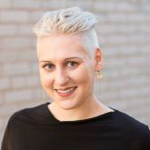 Sara Schmitt is in the One-Year MBA program and is focused on entrepreneurship and tech innovation. Before Cornell, Sara worked in healthcare IT as an implementation executive and project/product manager, and in advertising. At Johnson, Sara was the co-chair for the Johnson Women in Business symposium and is the operations and logistics chair for the Johnson Women in Tech conference. She also serves as a Class Agent and an Admissions Ambassador. Her current eLab startup project is Ethichain, a business concept focused on bringing transparency to outsourcing in the apparel supply chain. Post-graduation, she is seeking a COO-type position at a tech startup.