Why choose the Cornell Executive MBA Americas program?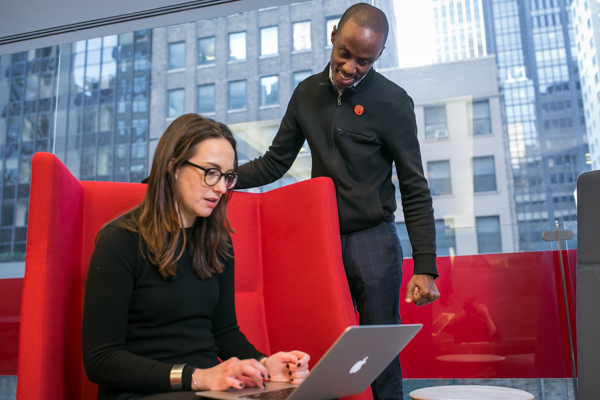 By Verne Thalheimer, Executive Director,
Executive MBA Americas Program
One question that prospective students frequently ask the Executive MBA Americas admissions team is: What makes the Cornell Executive MBA Americas program unique? It's a great question and there are lots of compelling answers.
After hearing from current students and alumni over the years, here's our perspective on the benefits of the Americas program for working professionals.
Engage with a diverse cohort and powerful Cornell network
Each Americas incoming class of 160 students creates a powerful, diverse network. Our students are thought leaders in their fields and come from a wide variety of professional disciplines. The breadth and depth of our students' experience is exceptional. With that kind of talent, there is tremendous opportunity for peer-to-peer learning, which strongly complements the faculty who teach in the program.
Students also benefit from a well-established network—loyalty to Cornell University is extraordinary. Cornell and its alumni are highly connected and can open a lot of doors for job opportunities, launching new ventures, and many other types of resources.
Gain broad skills to immediately impact your career
The program's team-based learning environment helps our students refine leadership skills, which are immediately applicable to their careers. Professional team coaches impart a set of frameworks—a toolkit—that helps students prepare for increasing levels of management and responsibility. The team-based structure also creates a locally based cohort that works together on team assignments and deliverables while enhancing the shared learning experience.
Two project courses offer students the chance to refine important, career enhancing skills as well. First, the individual project can either take the form of a new venture, where a student can, for example, create a business plan for their dream start-up, or it can focus on something consultative in nature. Second, the Global Business Project coincides with the conclusion of the 17-month curriculum and provides students the opportunity to help an organization somewhere around the globe solve a challenging business problem.
Earn an MBA in your local city without losing personal connections
The Americas program uses of state-of-the-art, real-time, interactive videoconferencing technology that connects classrooms of students in 20 cities across five countries on alternate weekends. This delivery format is highly desirable for students seeking an Ivy League MBA while doing the majority of their classwork close to home. With our Saturday/Sunday schedule, students don't need to take time off from work to receive the best of what a Cornell executive MBA education has to offer.
Three in-person residential sessions at the beginning, middle, and end of the program provide important opportunities for our students to learn together in a more traditional classroom setting and participate in extracurricular programming and social events. Relationships that form over videoconferencing deepen significantly during these on-campus weeks and reinforce the power of the class network.
Receive personalized support throughout the program
At a fundamental level, students receive a highly personalized experience in the Cornell Executive MBA Americas program. From the moment someone first contacts a member of the admissions team to the day he or she walks across the graduation stage and has their name announced in front of hundreds of attendees, the program staff closely supports every step of the student journey. We get to know our students in a meaningful way, and our interactions create unique bonds and lasting relationships, which extend well beyond time in the program. With these types of relationships, student success becomes our success and we take that very personally.

---
About Verne Thalheimer, Executive Director, Executive MBA Americas Program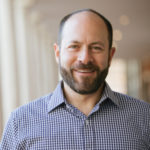 After beginning his Cornell career in 2006 in the College of Engineering, Verne joined the Johnson Graduate School of Management's Executive MBA Programs team in October 2011. For more than six years, he served as senior director of operations and supported three executive MBA programs: Executive MBA Americas, Executive MBA/MS in Healthcare Leadership, and the Executive MBA Metro NY. Verne was promoted to executive director of the Executive MBA Americas program in January 2018. In this capacity, he oversees all aspects of program success and works closely with a talented and dedicated team of people committed to providing a world-class educational experience.