Fishing for funding: Speaker talks challenges where sustainability, finance intersect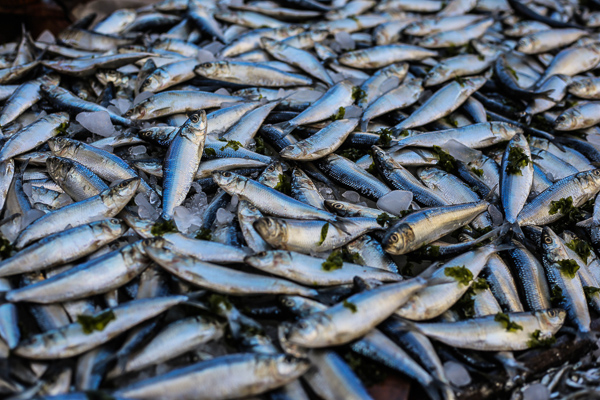 Fish make up a sizeable portion of our global diet. In fact, it's where 3.2 billion of us get 20 percent of our protein. As U.S. fisheries work to recover from the decline in fish populations after decades of environmental degradation, many seek to prevent future population decline by implementing sustainable policies.
Given their capacity to protect marine habitats and enable communities to make a living by the shore (thus decreasing the need for large populations to move inland, which often leads to increased deforestation), sustainable fisheries can have significant positive impacts on local environments. Because of these impacts, one would expect that they would have little trouble attracting socially minded investors.
As Neel Inamdar '90 (SHA) notes, though many sustainable fisheries can regularly attract investments from NGOs or individuals, they encounter obstacles when appealing to institutions that seek to balance financial and social returns in their investments, or those that value financial returns alone. Inamdar serves as principal at Wilderness Markets, a company that helps facilitate sustainable investment. His work identifies the gaps that limit financing opportunities at these fisheries.
Inamdar addressed the Cornell community as part of the Center for Sustainable Global Enterprise's Finance & Sustainability Colloquium to discuss his experiences and the lessons he's learned about the business of attracting sustainable investment. Inamdar's story provides a glimpse into a growing market and highlights key challenges when merging sustainability and finance.
The West Coast Groundfish Fishery
In recent months, Inamdar's efforts have been focused on expanding access to investment for the West Coast Groundfish Fishery, which brings in many species of whitefish in high numbers. Here, certifications, scientific monitoring, and high ratings suggest that the local stock of fish has fully recovered from its previous decline and that the fishery is poised for growth. This growth, however, isn't occurring.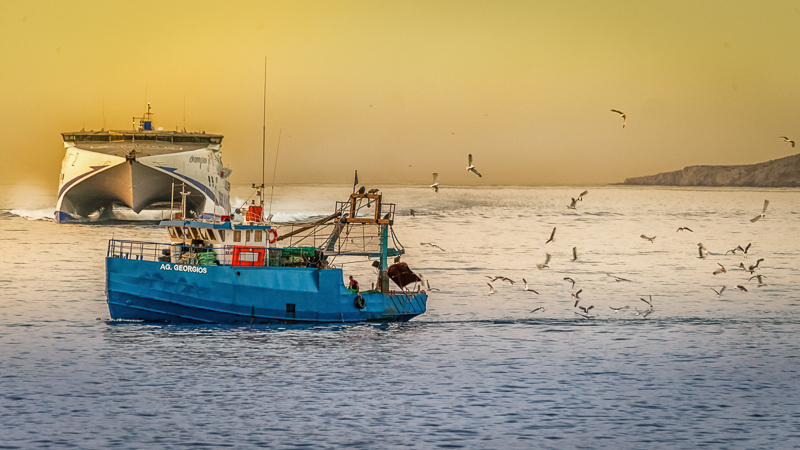 "We ran the numbers," Inamdar explained, and "since 2008, prices decreased and the average fixed costs per vessel increased" at the fishery. This fact, along with the fact that additional costs often come with new regulations an organization must follow to keep its sustainability certifications, limited the fishery's financing opportunities. It's hard to attract investors when you're losing money.
This price decline, they found, was in many ways related to the fact that their fish were undifferentiated in a market full of substitutes. To change this positioning, Wilderness Markets ran culinary workshops and focus groups to develop new marketing and pricing strategies. In the process, they created a logo, determined which imported farmed fish could be replaced by catches from Coast Groundfish, built new connections, and even doubled the price. In the end, product demand rose by 50 percent in the pilot launch with the new changes.
Implementing changes for future investment
The research-driven, business-focused approach certainly seemed to suggest that this negative growth trend could be reversed with the right initiatives. "What really surprised us was that nobody else was doing this," Inamdar added. Now, the West Coast Groundfish Fishery (and competitors who have caught wind of the success of the pilot) are implementing these changes and exploring new initiatives to position themselves for future investment.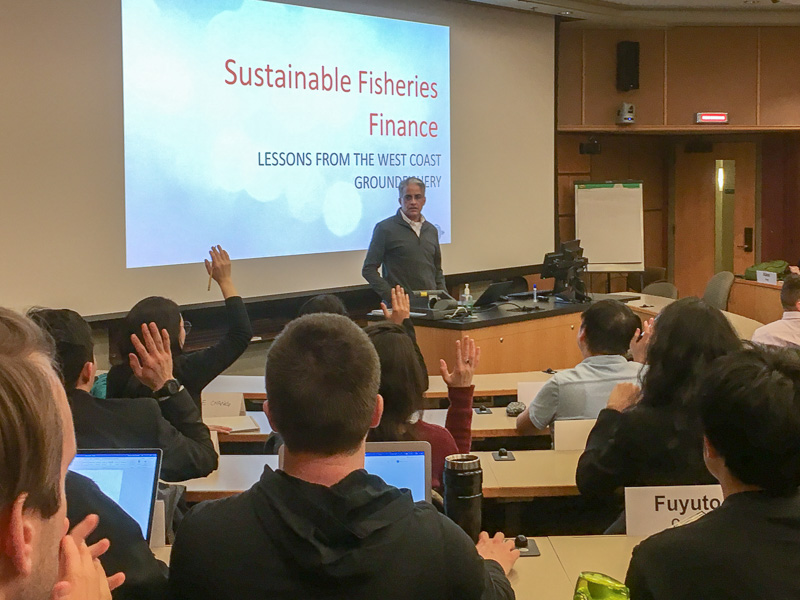 As expected, the process of applying finance, strategy, and marketing considerations to bolster sustainable fisheries and protect habitats will take more than one pilot. "We're still experimenting," noted Inamdar. Though the task is daunting, his motivation and his interest haven't wavered.
"Part of why I'm interested in the conservation space is that it's really hard," he said. "There aren't a lot of simple answers."
—Written by Paul Russell '19, a writer for the Center for Sustainable Global Enterprise