Student takeaways from the 2019 HR in Hospitality Conference in Las Vegas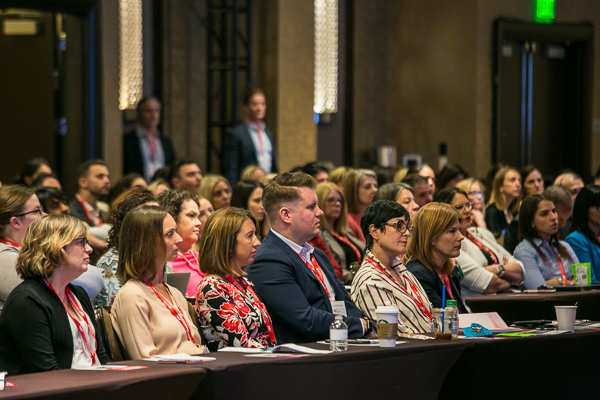 By Taylor Hardy '19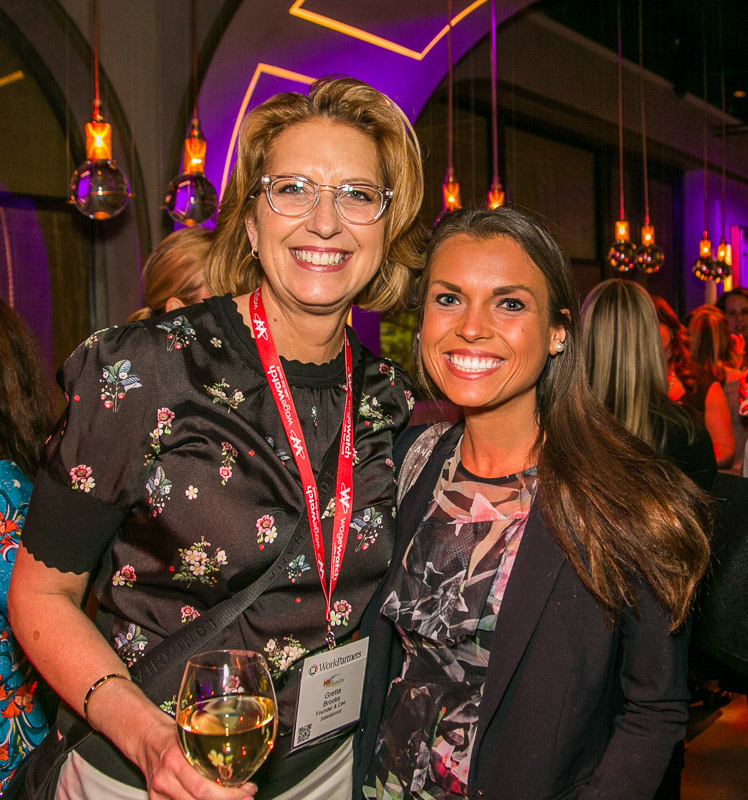 The experience of having hundreds of human resource, employment, and labor relations professionals from hotels, resorts, restaurants, casinos, and cruise lines at one conference, the National HR in Hospitality Conference, certainly enhanced the knowledge I gained in HADM 4810 – Labor Relations in the Hospitality Industry. More than just being able to learn about research from the titans in the industry, I was able to network with these outstanding individuals, fostering meaningful connections that will set me apart from my peers and add significant value to my professional network.
Moreover, the HR in Hospitality Conference, hosted by the Cornell Institute for Innovative Hospitality and Labor Relations (CIHLER), hosts the only expo of its kind—the sessions center around human resource products and services and executable legal advice that is geared toward the hospitality industry. I am truly honored to have been one of the students chosen to attend the conference, and I'm very fortunate to be part of such an incredible university that provides experiences such as this conference.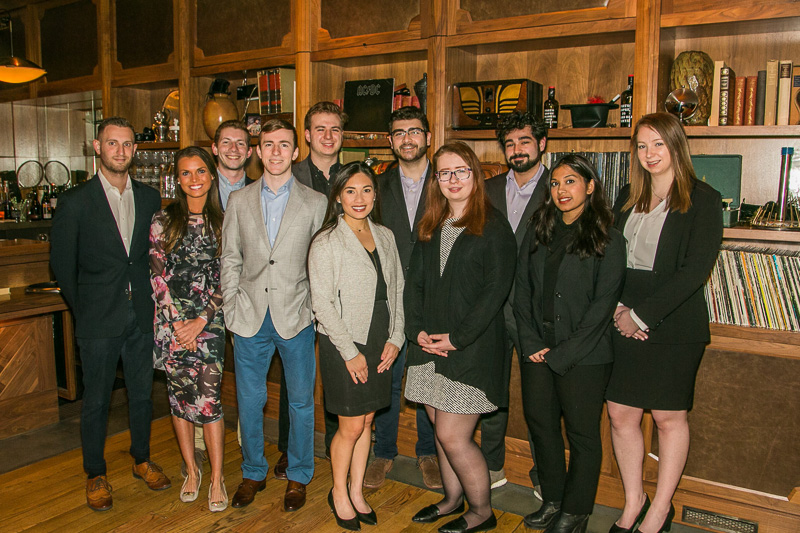 Below are examples of important takeaways from several of the conference sessions that I attended along with my colleagues Liam Brozen '19, Julien Denby '19, Gabrielle DePetro '19, and Ethan Mandell '19 (ILR).
Plenary session: 50 legal tips in 50 minutes
Panelists:
Gregg Gilman '85 (ILR), Partner and Co-Chair of Labor & Employment Practice Group, Davis & Gilbert LLP
Dave Sherwyn '86 (ILR), JD '89, John and Melissa Ceriale Professor of Hospitality Human Resources and a Professor of Law, SHA, Cornell University
Paul Wagner '86 (A&S), JD '90 (LAW), Shareholder, CFO, Stokes Wagner; Adjunct Professor, SHA, Cornell University
Celeste Yeager, Shareholder, Littler
Moderator:
Harry Katz, Jack Sheinkman Professor of Collective Bargaining and Director, Scheinman Institute, ILR School, Cornell University
The speakers delivered an exciting start to the conference with 50 Legal Tips in 50 Minutes. Starting with legal hot-button issues such as the #MeToo movement, joint employer liability, and class action waivers, the panelists provided their expert insight on navigating today's complex legal environment for hotel owners, franchisors, and operators. They recommended charting a safe course and following the most stringent state rules for sexual harassment prevention training and cautioned employers to avoid letting bare-minimum legal liability draw the boundaries on their responsibility to protect employees.
The panelists largely agreed that although the composition of the National Labor Relations Board (NLRB) now reflects the current political regime, changes to standing NLRB policies are much slower in coming. Many changes implemented by the Obama board, such as quick elections, aggressive handbook violation enforcement, and bans on restricting use of company email for organizing, remain the law of the land for the foreseeable future.
Finally, the panelists did a deep dive into compliance with legal standards for employees with disabilities. Some key tips covered included: get everything in writing, follow the letter of the law rather than the spirit, always engage in the interactive duty to attempt to find a reasonable accommodation, and take special care to ensure that you are not actively or passively illegally discriminating in your pay structures or recruiting strategies.
I appreciated how the tips were divided into broad categories, which helped group the information and make it more easily digestible. From NLRB to sexual harassment to many more topics, the lawyers on the panel kept their advice engaging and relevant to the current state of the industry. The moderator also helped keep the pace moving within the fast-paced time frame. As an audience member, it kept the session chock-full of useful advice packaged neatly into one- or two-sentence statements that were never boring and always thoughtful.
Even as someone without a hotel to my name, I found the session to be informative and entertaining. The panelists made clear the importance of implementing broad cultural change and that such changes are becoming more and more important to prevent mistreatment of employees. I came away from the session more informed about my own rights as an employee as well as cognizant of pitfalls to look out for in future roles where I may interact with setting company policy.
Learn more: 50 legal tips in 50 minutes
---
Law track: Sexual harassment training
Speakers:
Gregg Gilman '85 (ILR), Partner and Co-Chair of Labor & Employment Practice Group, Davis & Gilbert LLP
Diana Lerma, Shareholder, COO, Stokes Wagner
Celeste Yeager, Shareholder, Littler
Over the past two years, this topic has been one of the most relevant in the hospitality industry, specifically where HR is involved. A theme that was evident in this and many other sessions throughout the conference was the impact of the #MeToo movement and its lasting effects starting to percolate the industry at a deeper level. Given this, efforts taken into revamping and improving sexual harassment training seem imperative for a business to get right.
A key takeaway from the panelists was the idea of in-person training. While some states already require this, they suggested that even if your state is more lenient, taking the extra step to give in-person training is more than worth the extra cost, because it provides a deeper level of understanding to employees. In addition, having executives make an appearance at the training for staff employees—but not stick around—was a strategy supported by the panelists.
→ Learn more: Sexual harassment training
---
HR track: Developing brand ambassadors—implications for training design and delivery
Speakers:
Finley Cotrone, Assistant Professor, UNLV
Melissa Van Dine, Corporate Director of Human Resources, Ravago Americas
This session featured a discussion involving prompts on several topics, mostly branding and how HR functions intersect with branding. The discussion began with asking the group to define what a brand ambassador was. This led to a discussion on the use of social media paid brand ambassadors as well as the role of employees as brand ambassadors. A key takeaway for me was that a distinct culture must be established such that employees can understand the brand/company and be an ambassador and spokesperson for it.
→ Learn more: Developing brand ambassadors
---
The politics of labor and employment—where are we, where are we going?
Panelists:
Seth Harris '83 (ILR), Attorney, Seth Harris Law
Rick Hurd, Professor of Labor Studies Emeritus, ILR School, Cornell University
Wei-Ling Huber, President, Local 2850, UNITE-HERE
Harry Johnson, Partner, Morgan, Lewis & Bockius
Harry Katz
Moderator:
This was my favorite event of the conference by far. It provided an inside look into diverse takes on the current state of labor politics. Seth Harris opened an interesting conversation into the lack of dialogue regarding labor politics within the gig economy at the state and federal levels. Having Professor Sherwyn moderate the discussion, with union insight from Wei-Ling Huber and union history commentary from Professors Katz and Hurd, made for a very well-rounded discussion. This was overall a fantastic session that opened my eyes to the scope of human resource functions within the hospitality industry.
→ Learn more: The politics of labor and employment
---
Plenary session: What kind of voice on workplace issues do today's workers want?
Panelists:
Gretta Brooks, CEO and Founder, SalesBoost, LLC
Tom Kochan, Professor, Sloan School of Management, MIT
Diana Valles, Director of External Organizing, Culinary Workers Union, Local 226
Moderator:
Tom Kochan first presented findings from his studies showing what forms of representation and voice the current workforce in hospitality is looking for. From unions to affinity groups to the complaint and grievance mechanisms in place by management, his research explored whether employees were looking for more or were satisfied with the current state. Some of his findings were surprising and counterintuitive from a management perspective, but it was helpful being given this information and having union representative Diana Valles and Gretta Brooks, CEO of SalesBoost, expand on these topics.
→ Learn more: What kind of voice on workplace issues do today's workers want?
---
Plenary session: HR tips and trends
Panelists:
Laura FitzRandolph, Executive Vice President & Chief Human Resources Officer, HMSHost Corporation
Robert Mellwig, Senior Vice President, Really Cool People, CoralTree Hospitality Group
Greg Smith, Senior Vice President, Preferred Hotels & Resorts
Moderator:
Bruce Tracey, Professor of Management, SHA, Cornell University
A panel of HR experts offered their best practices for dealing with common issues and topics in the everyday workplace, including staffing issues, employee development, diversity and inclusion, performance management, and more.
What I enjoyed about this session was not only the direct advice that these executives shared with the audience, but the dialogue they engaged in with each other—keeping it off the cuff and asking for each other's input on certain obstacles they face at their own businesses made the conversation a genuine exploration into what really works best in today's human resources climate.
→ Learn more: HR tips and trends
---
Plenary session: Human resource practices in franchise hotel properties
Panelists:
Tashlin Lakhani, MS '11, PhD '14 (ILR), Assistant Professor of Management and Human Resources, Max M. Fisher College of Business at The Ohio State University
Tracey Kalimeris, Vice President, Talent & Culture, AccorHotels
Robert Mellwig, Senior Vice President, Really Cool People, CoralTree Hospitality Group
Moderator:
Bruce Tracey, Professor of Management, SHA, Cornell University
This session was unique in that it focused solely on franchises, which I found valuable considering the large influx of franchise properties in the industry. Franchised properties create different challenges for HR beyond what is normally faced, and keeping up with corporate standards can be difficult for franchise properties. The session was anchored around the insightful research of Tashlin Lakhani and her findings regarding what practices were being used in franchised vs. non-franchised properties. These findings were elaborated on by a panel of HR executives who also offered their experience working with franchised properties and how to make sure HR is reaching these businesses effectively.
→ Learn more: Human resource practices in franchise hotel properties

---
About Taylor Hardy '19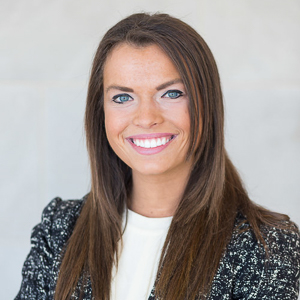 Taylor Hardy '19 is a senior in the School of Hotel Administration (SHA). She will graduate with her bachelor's degree, a minor in real estate, and a concentration in development. Taylor is a student researcher at the Pillsbury Institute for Hospitality Entrepreneurship and a teaching assistant. Outside the classroom, she serves on the Real Estate Club executive board and as president of the Cornell Spa and Wellness Association.