Cornell MBA Africa Trek: Startups, safaris, and MasterCard, oh my!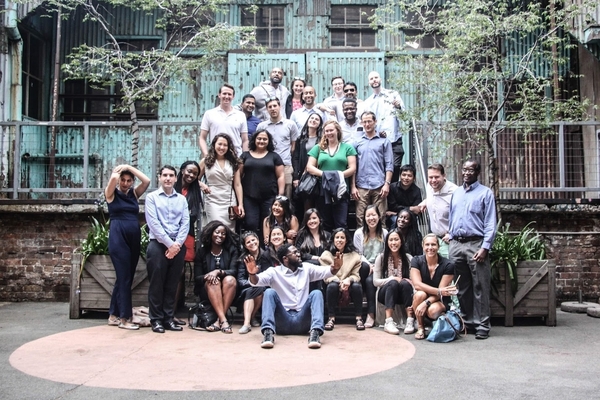 By Yewande Salau, Two-Year MBA '20 and Consortium Member
This past December, I took the most life-changing trip ever. I went on the Cornell MBA Africa Trek to Kenya and South Africa. Even before I started school at Johnson, I knew that it was the trek I most wanted to participate in. After living vicariously through the Instagram of Nichole Bestman's (Two-Year MBA '19) Instagram stories, where she shared her work on a consulting project in South Africa and her climb up Mount Kilimanjaro, I was sold.
Cornell MBAs interact with Kenya's business community
After a near 23-hour flight, we landed in Nairobi's Jomo Kenyatta airport. We were escorted to a luxurious hotel where we were welcomed with drinks before heading out to dinner. Dinner was at an open courtyard, and we learned about the Kenyan dishes being served: ugali, chapati, and more. We were in great hands with a tour company that really embraced the Kenyan culture.
That same night, I met so many new people from the Cornell MBA program in Ithaca, including the Cornell Tech MBA students from Roosevelt Island who were also on the trek. I was impressed that people from such diverse backgrounds would be interested in coming to Africa. As a Nigerian American, I felt it was a given that I would partake. But to my surprise, many of my classmates wanted to learn more about Africa's business opportunities and how exactly they can help struggling people living on the continent.
In Nairobi, we learned about the startup scene at Kenya's largest co-working space, Nairobi Garage. We learned about companies that were solving African issues using human resources, technology, and real estate. It was amazing to see this. We also had the chance to see a more established company, MasterCard, tackling the issue of financial inclusion to get more farmers using mobile payments by creating marketing campaigns in neighboring Tanzania that resonated with the people. It was so amazing to see this inclusion in marketing, especially for people who looked like me.
Sights, sounds, and safaris at sunrise
Besides the company visits, Nairobi is FUN! We enjoyed the nightlife there with lots of dancing and music from all over the world, including Nigerian Afrobeat, South African gqom, and a live Nairobi band.
After we left Nairobi, we headed to the esteemed Masai Mara National Reserve. A six-hour bus ride away, we were able to view the landscape of Kenya through our long journey. At Masai Mara, we were welcomed to the most luxurious camp I had ever seen. With a full buffet and beautiful rooms, I felt that it could not get any better. Although the 6 a.m. wakeup to visit the safari was a challenge, it was totally worth it. I felt so at one with nature and was able to see three out of the big five — the lion, elephant, and buffalo.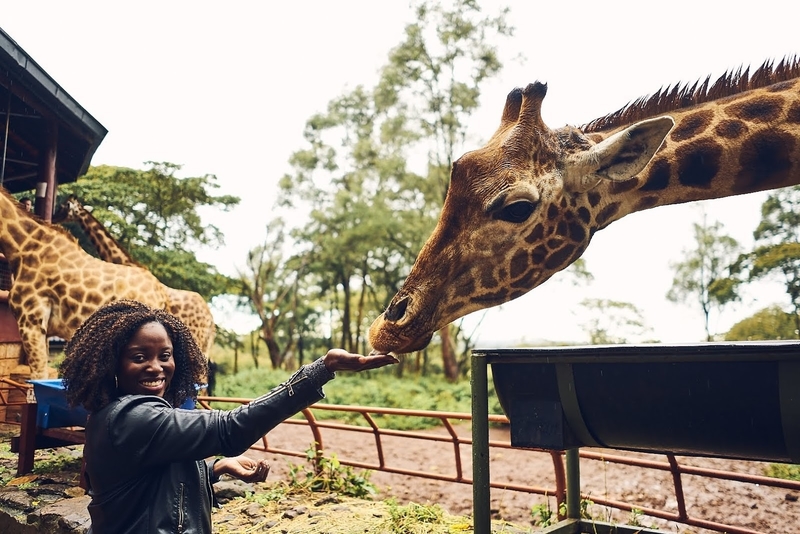 Seeing South Africa: From Johannesburg to Cape Town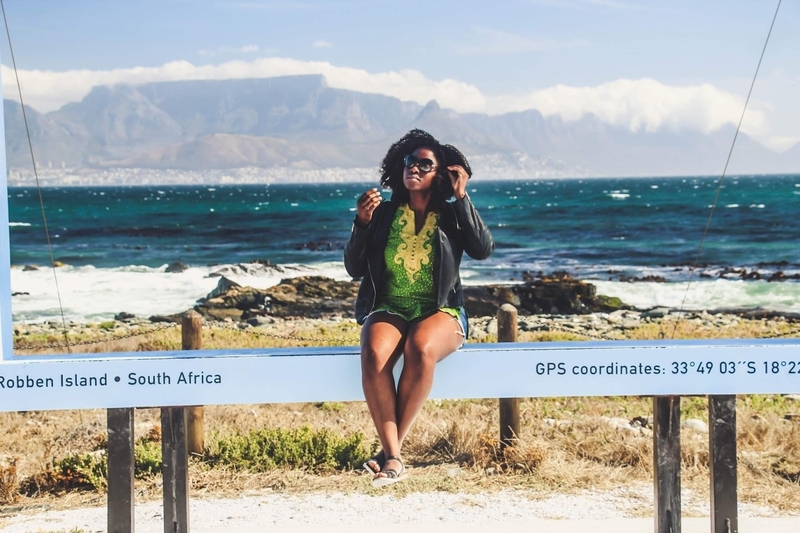 After an amazing time in Kenya, we boarded a flight to Johannesburg. I felt like I was back in New York City. The hustle and bustle of Joburg made me feel right at home.
We sat on a panel with leaders in private equity, fashion, human resources, and tourism. We learned more about the history of South Africa and apartheid. It made me sad to learn about the remnants of apartheid in the country and its influence on economic progress for black people. We supplemented the learning of South African history by visiting Nelson Mandela's house, Soweto township, and the apartheid museum.
After Johannesburg, we went to Cape Town where we visited Bo-Kaap, Table Mountain, and went to a day party in the Khayelitsha township. We visited the prison where Nelson Mandela was held captive. Being on Robben Island made me so grateful for the sacrifice that Mandela made to ensure the liberation of black people in South Africa.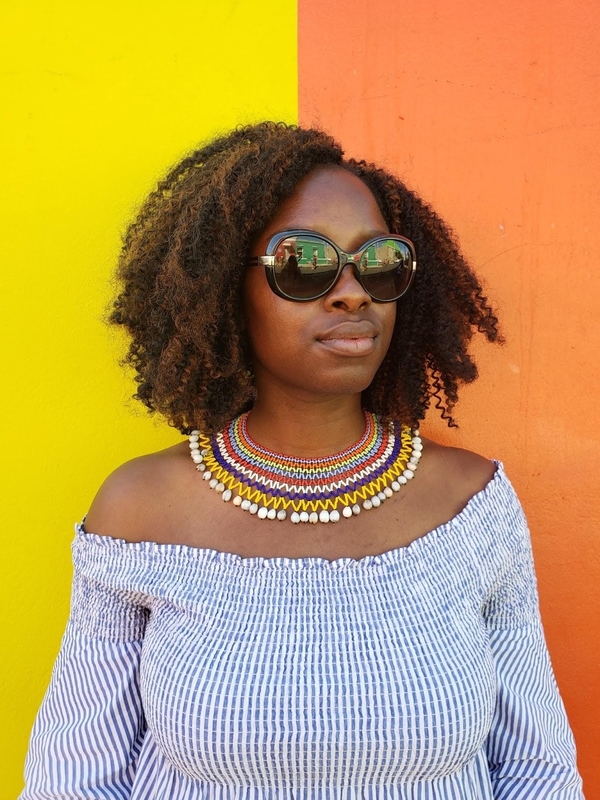 A personal motivation to make an impact
As a first-generation Nigerian American, this trip was uplifting. Meeting people who were so creative and resilient even after being told they were second class in their own homes gave me hope.
Sometimes, especially in the Western world, African cultures are not really valued and uplifted. So I was also happy to see my classmates embrace everything throughout our travels on the continent.
Through my Johnson education, I hope to make an impact by creating products and job opportunities to uplift people on the African continent, especially those without opportunity. I cannot wait to go back and continue to learn more about other countries in Sub-Saharan Africa.
---
About Yewande Salau, Two-Year MBA '20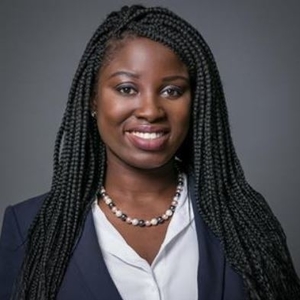 Yewande Salau is a first-year MBA candidate at Johnson. Before business school, Yewande worked as a middle school counselor at Prep for Prep, a New York City-based nonprofit placing and supporting high-achieving students of color in elite independent schools. Prior to working at Prep for Prep, Yewande worked in retail management and beauty entrepreneurship. This summer, Yewande will be heading back to New York to complete a summer internship in marketing at a leading food and beverage company. Yewande holds a BS in human and organizational development from Vanderbilt University in Nashville, TN.