Exploring and finding inspiration in Israel's legendary tech scene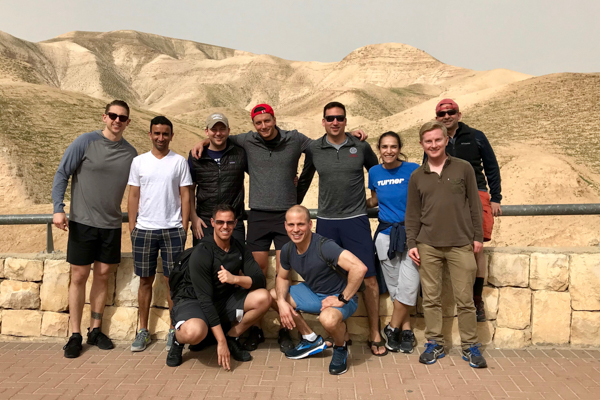 By Michael Stanat, Executive MBA Metro NY '19
As part of the Executive MBA Metro NY curriculum, students travel to one of three international sites—Israel, Brazil, or Colombia—for a week-long global business immersion. Wanting to venture where I had never been, I chose Israel. It turned out to be one of the most important and inspiring experiences of my executive MBA participation. I added a few days in Paris before the trip and a day afterward in Amsterdam, so it was a high-impact venture.
What surprised me? Rapid technology growth.
I was impressed at how Israel has built world-leading technology sectors. In a short period of time, the country developed a very high standard of living and industries that compete on a global level. Israel has the highest per capita number of R&D centers and is among the highest productivity in the world for skilled technology professionals. Business leaders with minimal resources and significant challenges have been able to build world-class companies. We also found the business people we met with to be warm, friendly, and open-minded.
The trip countered the perception that going to Israel meant entering a war zone. Certainly the country faces security challenges, but at no time did I feel unsafe.
Also, the differences in geography, climate, weather, and landscapes surprised me. In just seven days, we traveled from hot deserts, to lush green landscapes, to the ancient city of Jerusalem, to stunning mountain vistas in Nazareth, to the modern beach paradise of Tel Aviv.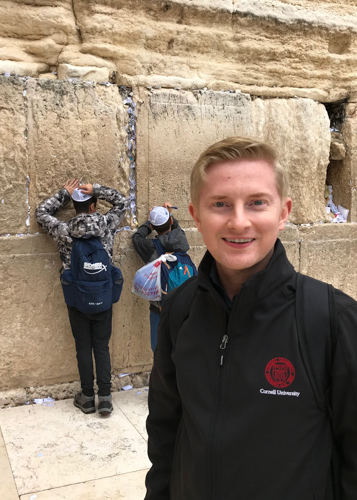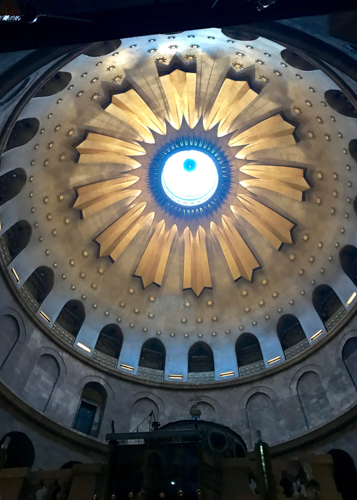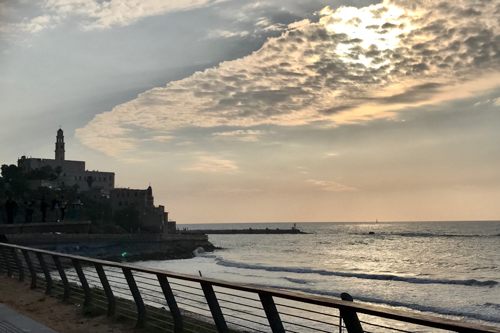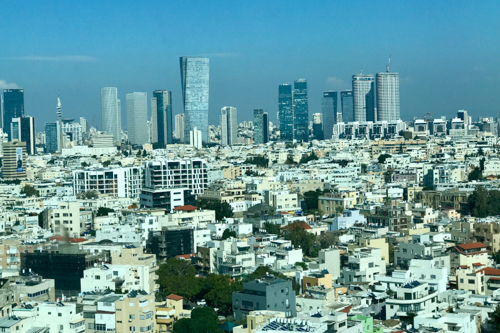 Examining a high performing culture
We constantly heard from the speakers and during company visits about Start-Up Nation, a book that examines the subtle and profound sources of business advantage. I was so inspired by those discussions that on my return flight I bought the book in the airport and read its entire 300 pages on the flight back. Start-Up Nation argues that the culture, perspectives, and norms in Israel are uniquely conducive to forming a high performing culture of ideas and innovation. This has led to opportunities for business leaders there, and it was powerful to see in action. I am applying those ideas to my own career.
The country has challenges that we can learn from, too. Limited resources, growing populations, and political tensions constrain growth. We learned that entrepreneurs in Israel are always hungry to find solutions domestically and overseas. Understanding the country's challenges and approaches to problem solving was immensely helpful as a business leader.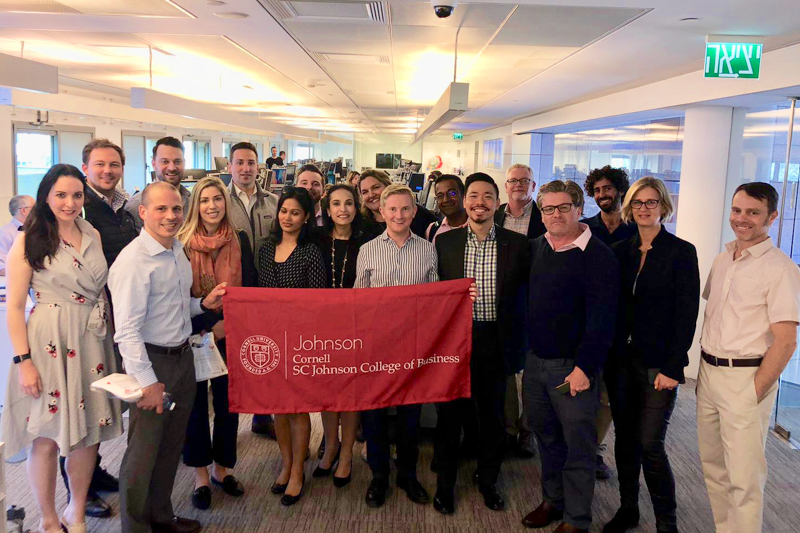 Nobel prize-winning professors, AI consulting, and a historic election
I was constantly amazed at how well the trip was organized. Every company we visited represented a different industry and presented meaningful business insights. We were able to truly explore Israel's legendary technology and startup scene. The lectures at prominent universities featured Nobel prize-winning professors and technology entrepreneurs who have become world famous for their inventions. Ahead of their time, these entrepreneurs uncovered niches and developed innovative solutions to tap unmet market needs, which I found inspiring.
On our high-impact trip, we also experienced:
A kibbutz that housed Hargol FoodTech, an innovative food tech startup
A drone defense tech company
A successful entrepreneur who was pivotal in the success of Mobileye
A look at how Teva Pharmaceutical Industries is adapting to digital disruption
An AI consulting company going global
A country during its historic elections
A "friendly" hacker speaking about Israel's rising cyber security sector and the cyber threats that face all business leaders
Building new connections and enhancing friendships
It was a pleasure to spend more time with members of my cohort. Our group represented at least four different religious faiths, and the excursions and meals together strengthened our friendships. Members of the group were respectful, supported each other, and provided insights into their faiths and the similarities and differences in cultures.
We also explored historic sites in Tel Aviv, Jerusalem, Nazareth, Jaffa, and the Sea of Galilee, and took a side excursion to the Dead Sea, Ein Gedi, and Masada. I kept thinking to myself, if I had traveled to Israel by myself without my Cornell cohort, there was no way I would have had such an unforgettable, memorable experience. It was the trip of a lifetime, and I am so glad to have taken it with Cornell.
---
About Michael Stanat, Executive MBA Metro NY '19

Michael is director of global operations for SIS International Research. He is a creative and happy person. One of his passions is writing. He loves to travel to see new places and meet new people. He enjoys movies, books, exploring cities, road trips, and skiing. Michael has been working in the market research and strategy consulting fields for 10 years.