Sports Analytics Club: How business school helped me become my best self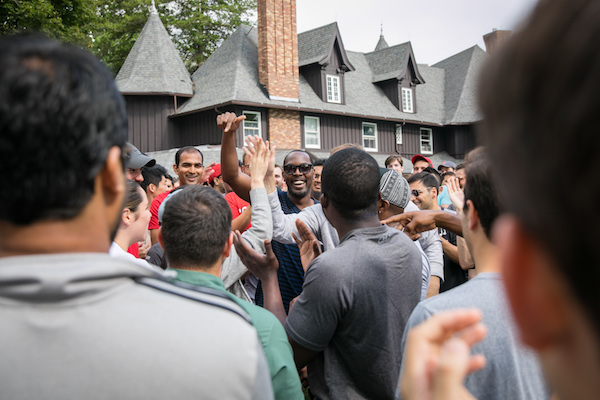 By Deon Provost, Two-Year MBA '20 and Consortium Member
Like most bright-eyed and bushy-tailed incoming MBAs, I couldn't wait to begin writing the ensuing chapter of my life. In many ways, business school is about giving yourself the space to both imagine and take steps toward actualizing your best self. So, when a few of my classmates were starting the Sports Analytics Club, I jumped at the opportunity to get involved.
Bringing my skillset to the table
Johnson has a unique culture that values experiential learning and application. As a result, it tends to attract folks interested in execution and impact. Within a week of starting classes, my classmates had already founded the Sports Analytics Club and were on the phone identifying opportunities to partner with Johnson and Cornell alums who are trailblazers in this space.
Initially, I questioned whether this was the sort of space where I would be able to add much value; Nevertheless, I decided to offer my services. What exactly did I bring to the table? I could code, had a master's in analytics, and I loved sports. A relatively small program, Johnson encourages an "all-hands-on-deck" attitude. My classmates were excited not only about my interest in helping the club. They showed a sincere interest in discerning how my own goals for personal development could align with the club's initiatives.
Hitting the ground running
I came to business school largely to grow as a leader and future executive. Leadership and service are closely related, and at Johnson they are nearly synonymous. Structuring the manner of service and driving toward an outcome are important elements of the leadership toolkit. Looking towards the future, if we were going to make this club inclusive and accessible, while also providing value to potential partners, it was imperative that everyone was properly equipped and up to speed. We had a VP of education; However, given the instant popularity of the club, this was a massive undertaking for just one person. The next thing I knew, the VP of education was with me in the studio, finalizing the deck for the curriculum we had structured a few nights before. In the deck, I included a web-based survey tool that would provide before-and-after feedback of our instruction. About two weeks later, I was teaching the next session.
Becoming a better version of myself
I'm incredibly grateful to my classmates and Johnson, because this was an awesome experience. Within a month of school, I was teaching and coaching my peers and receiving feedback on where I could grow. Whenever I decided to put myself out there, I was rewarded by a community that was holistically receptive to me. Paying forward the good fortune that I have received is incredibly important to me. Effective teaching and coaching is a crucial component of any future success I hope to enjoy. Johnson, from the outset, afforded me a crucible to start working toward a better version of myself.
The Sports Analytics Club board is one of the many teams at Johnson that I am proud to call my own. Each and every day, it seems that we have the chance to build something together and grow as both executives and human beings. At Johnson, we learn by doing. More importantly, we do it together. Practice makes perfect.
---
About Deon Provost, Two-Year MBA '20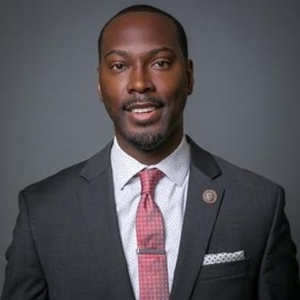 Deon Provost is a first-year MBA candidate at Johnson. He holds bachelor's degrees in economics, philosophy, and political science from Boston University. He also holds a master's in urban spatial analytics from the University of Pennsylvania. Prior to business school, Deon began his career in hedge fund research and later taught himself to code before founding a technology startup. Most recently, he managed analytics for a publicly traded apparel retailer. This summer, Deon will be joining McKinsey & Co. as a generalist summer associate.