International Agribusiness Fellows: Reflections from Catalonia, Spain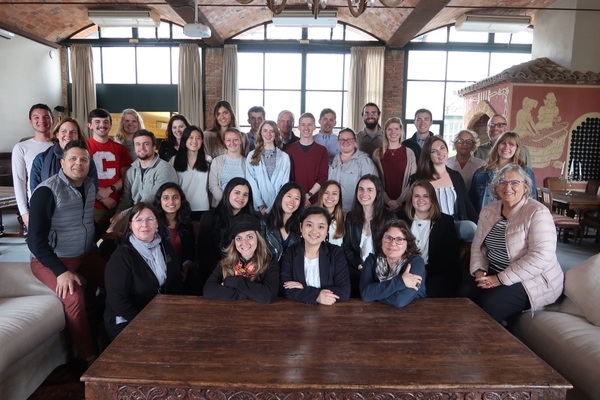 This spring break, a cohort of Dyson students traveled to Catalonia, Spain for the International Agribusiness Study Trip led by Todd Schmit, associate professor at the Dyson School; Elad Tako, courtesy assistant professor of food science; and Olga Padilla-Zakour, professor and chair of the Department of Food Science. The two-credit course offers students, otherwise known as Cornell International Agribusiness Fellows, the opportunity to travel internationally over spring break and study agricultural and food systems in a specific country.
Throughout the week, the fellows visited a variety of co-ops specializing in either dairy, pork, fruits and vegetables, or almonds and hazelnuts. They spent time understanding Catalonian culture and history with guided tours such as of La Sagrada Familia, the Gothic Quarter, and Poblet Monastery. There was also a day dedicated to meeting faculty and students from the Autonomous University of Barcelona and Blanquerna School of Health Sciences.
A number of International Agribusiness Fellows shared their experiences from the trip: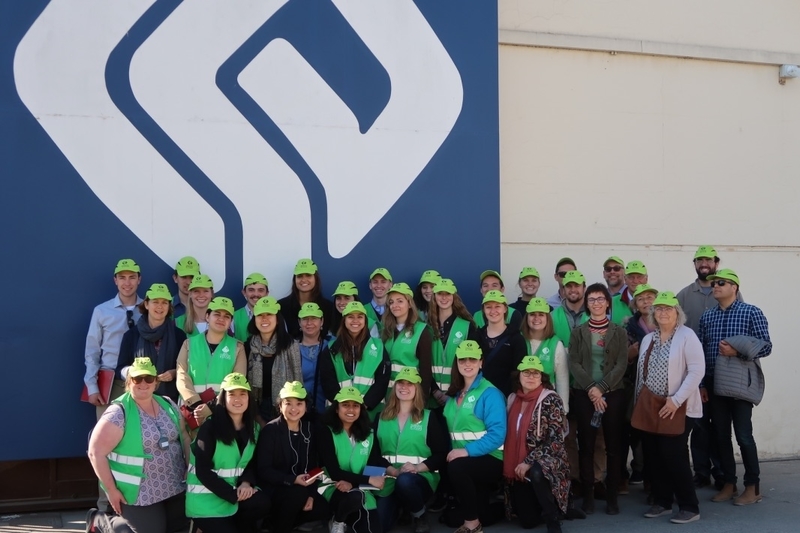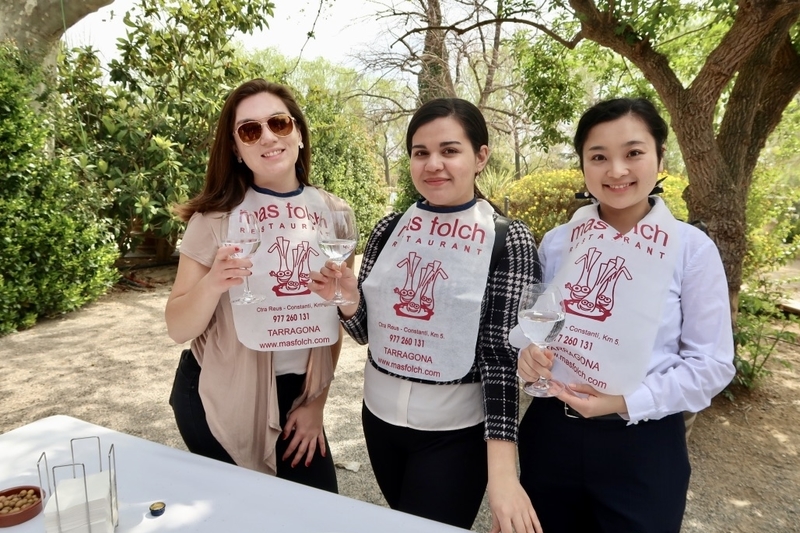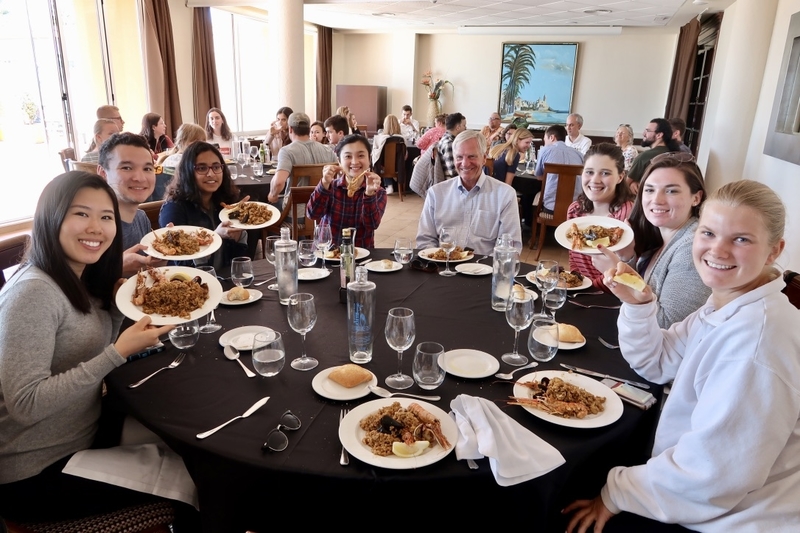 Sarah Brice '21
"The International Agribusiness Study Trip to Spain was an eye-opening experience both personally and professionally. I was able to discover a variety of intricate processes and trends of the agricultural, food, technology, and viticulture industries and discovered the opportunities we must pursue on a global scale in these fields in years to come. A huge highlight for me was engaging in the visits alongside fellow Cornell students that have different academic and personal backgrounds. Each student had a different perspective on the issues we discussed; whether that be meat production standards, cooperative business structure, viticulture techniques, or modern produce production methods.

A main takeaway for me what that there are so many ways to approach issues in the agribusiness space, so we really need professionals with a wide range of academic and career backgrounds. The industry faces huge demands due to a growing population with robust nutritional, economic, and societal needs. Furthermore, we must constantly be considering the environmental implications of our decisions, as our natural world is greatly impacted by agricultural practices and we have the power to act correctively against climate change."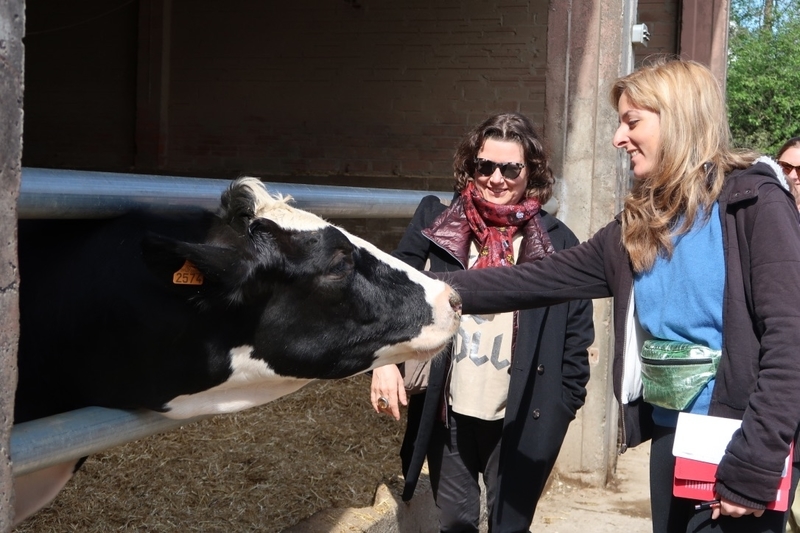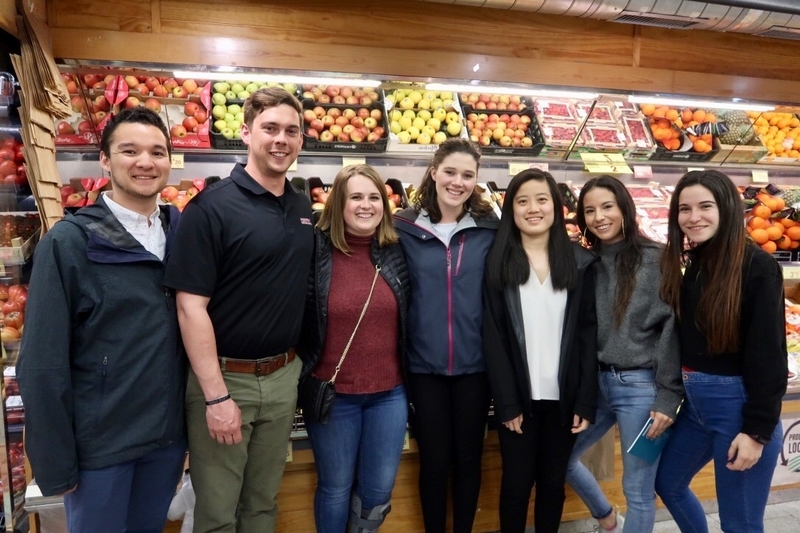 Catherine Wei '19
"When I learned about the International Agribusiness trip, I was immediately drawn to the opportunity to travel abroad, immerse myself in a new culture, and explore my passion for the food industry. The trip was such an amazing experience to see the Catalonian food industry firsthand. We met so many people, from co-op farmers to senior level management, and this offered an opportunity to witness the emotion and thought that goes into the food that is produced. There was a reoccurring theme of senior leaders prioritizing the needs of their co-op farmers over sustaining a bottom line profit.

One of my favorite visits was to Innovacc, a company that focused on bringing research, development, and innovation to the Catalonian pork sector. With my interests in food and tech, I loved seeing how big data analysis is a growing trend to help pork producers and distributors stay competitive with initiatives like QR-code expiration labels and advanced machinery. The International Agribusiness trip was such a unique experience that broadened my exposure to the food industry from a global perspective."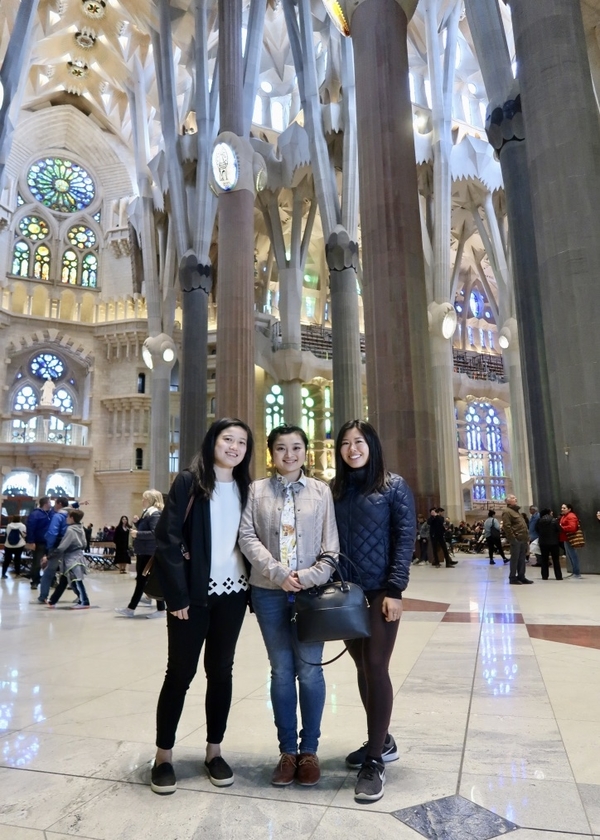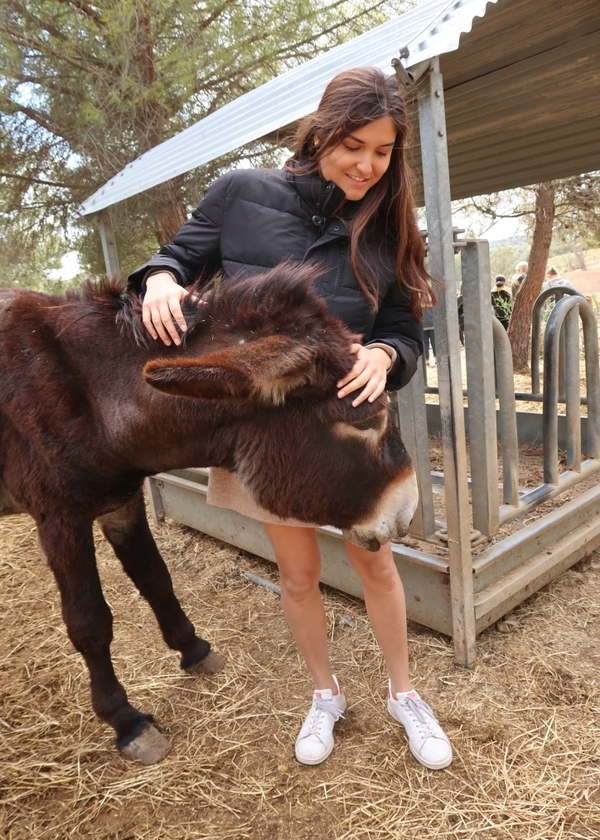 Michelle Wen '19
"Attending the Cornell International Agribusiness Fellows Study Trip in Catalonia was definitely a highlight of my senior year! I had previously been to Barcelona for a weekend trip while studying abroad last year. During that trip, I was able to enjoy several of the typical tourist attractions, but I felt like I did not get a true immersive experience of the region. Being an Agribusiness Fellow gave me the tangible learning experience I was looking for. Above all, I made some great friends and memories to last.

One of the highlights was visiting the Gramona winery, which specialized in Cava production. This was my first time at a vineyard. It was incredible to see how the grapes were grown, fermented, processed, and eventually bottled. In my opinion, there was an interesting juxtaposition between tradition and innovation within the vineyard. On one hand, the vineyard was rich in history, as it had been run by the same family for several generations. On the other hand, the vineyard was also very modern, as it used an innovative biodynamic technique to fertilize their land. The technique involves burying cow horns stuffed with bone shavings and wild plant infusions in the soil and is also reliant on the phases of the lunar cycle. It was fascinating to say the least!"
Learn more about the 2019 International Agribusiness Study Trip.