Park Perspectives: Important lessons I learned at Johnson
By Jessie Anderson, Two Year MBA '19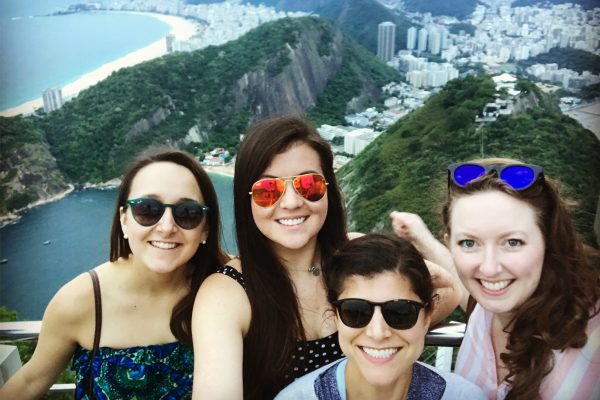 Park Perspectives are authored by Park Leadership Fellows
As I write this, we are only a handful of days from closing out one of the most impactful chapters of my life. Graduation is right around the corner! Throughout the past two years, I've learned a tremendous amount – about accounting, strategy and finance, yes, but also about myself. I've learned about the power of teamwork, the value of friendship, and the importance of limiting yourself to only one trip to Purity Ice Cream per month. As I reflect on these last two extremely rewarding years, I want to share with you some of the most importance lessons that I learned while at Johnson.
1. Make new friends but keep the old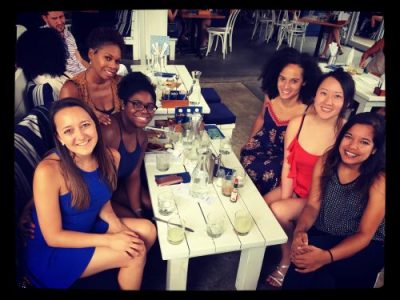 Making friends at Johnson happens quickly. I attended the Consortium's Orientation Program (OP) in June and developed a support network of 26 wonderful people before school even started. Once school started, we sprinted into the core. That's where I met my best friend, Fer (who was on my core team), learned what clubs I wanted to be in and fell in love with my classmates. While having this support network was crucial, and I am going to be so sad to say "see you later" to all of these exceptional people, staying in touch with my friends outside of Ithaca also meant the world to me.
Old friends simultaneously keep you grounded and celebrate your successes, knowing just how far you have come. They help you remember that life continues outside of business school and offer a different perspective. Staying with friends during recruiting season, taking impromptu weekend excursions to say hello or simply actively participating in the group chat while sometimes feeling extreme FOMO helped me become the person that I am today (Shout out to Candance, Kevin, Alex, Gabby, Lindsay, Tasaday, Ayesha, Pam, Cameron and Anita for the encouragement and perspective). Whether you're wrapping up your MBA journey, considering any sort of graduate school or simply want to have an enriching life, don't forget the important people in your life. They'll be there long after the stress of core is over!
2. If it scares you, do it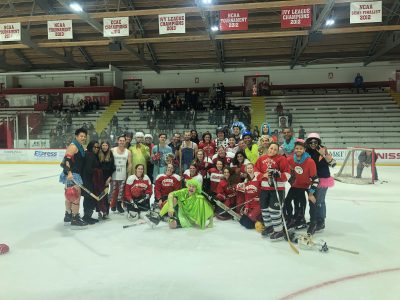 My first managing director at Delta, (now SVP) Dwight, used to always tell me "if it scares you, do it." While he was specifically talking about taking on new challenging roles at work, business school has taught me the importance of doing this in life. Thanks to grade non-disclosure and elective satisfactory/unsatisfactory courses, taking risks in class is now easier (recommendation: take Behavioral Finance).
While many people suggest knowing what you want to do in business school before even starting, I would suggest instead to know what you don't want to do and take risks in exploring careers. I had very limited knowledge of Tech careers before school and had never worked in operations; however, my curiosity got the best of me, and I spent the summer doing operations at Amazon. While it was extremely challenging, I also learned a tremendous amount about what I want in a career.
Whatever it may be, if it scares you (caveat: but is otherwise not hazardous to health), DO IT! Play hockey when you barely know how to skate (see Puck Bunnies photo), dance like nobody's watching, have lunch with someone that is extremely different from you, present on a panel. Business school is perhaps the best opportunity to become comfortable with being uncomfortable, so make it happen.
3. Get outside of Sage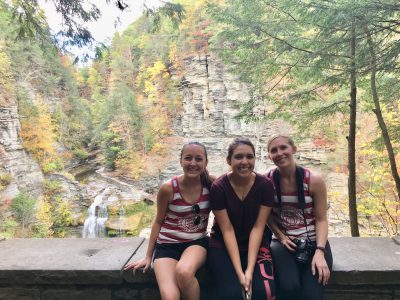 You'll hear it from day one, and it's easier said than done: get outside of Sage. First year is a whirlwind, and Sage becomes your life. You take classes here, you have team meetings here, you socialize here. However, Cornell has an abundance of resources, and business school provides a short two years to explore them.
One of my favorite classes was at the Nolan School of Hotel Administration – Women in Leadership with Susan Fleming. Not only was it great to take classes with an amazing practitioner, it was also great to get to know other students. Study elsewhere. There are so many great libraries and spaces that make you excited to study accounting (my favorite is the Law School library). Go for a hike at one of the great nearby state parks. If nothing else, explore different dining halls on campus. Cornell is #4 on the Princeton Review's list of schools with the best food, and there is a lot to be explored.
4. Travel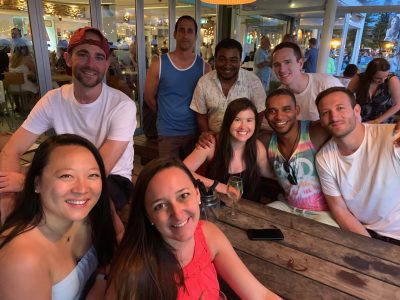 I am a bit biased given my previous career in airlines, but travel is one of the most enriching experiences and the most effective way to truly understand other cultures. Besides being a blast, travel makes you a more well-rounded person and, consequently, will help make you a more astute business person. You can do this in a number of ways.
The first way is through treks, which change slightly every year but are currently in Brazil, China, Colombia, Israel, Japan, Pakistan, Patagonia and South Africa/Kenya. While at Johnson, I participated in two treks – the Israel trek and the Brazil trek. I had been to both countries before, but participating in a trek was especially rewarding because it allowed me to get to know classmates even more and learn more specifically about business within each country.
The second way is on self-planned trips. During my time Johnson, I went on a number of self-planned trips with other classmates. A group of friends and I visited Australia with our Australian classmate Jesse, and we also visited Bali, Thailand, and the Maldives. We also met up with classmates in New Delhi and went to a friend's wedding in Mumbai. During other breaks, I have met classmates in Mexico City and traveled with others to Costa Rica, Finland, Spain and the Netherlands. Though I had traveled extensively before business school, these trips with my classmates have made my experience even more enriching and are some of my favorite travel memories.
5. Don't sweat the small stuff
Perhaps the most important lesson that I learned in business school is to not sweat the small stuff. Balancing core, recruiting, and extracurriculars can be overwhelming at times, and it's easy to get wrapped up in the collective stress of it all. However, it is important to keep everything in perspective. We are all extremely lucky to have access to amazing resources and be in a position to recruit for so many great jobs. A large part of business school is relationship-building and learning your abilities. Sooner or later you'll secure a job, complete all of your assignments, and pass on club responsibilities; what's left is the people. Do your best, accept it for what it is, and enjoy your life. In the words of Ferris Bueller – perhaps the best example of one who didn't sweat the small stuff – "Life moves pretty fast. If you don't stop and look around once in a while, you could miss it."