2019 SMART program reflections: FCC, Colombia

The Student Multidisciplinary Applied Research Team (SMART) program is a unique service opportunity and part of the Emerging Markets Program at the Dyson School. SMART brings together teams of both graduate and undergraduate students, faculty, and staff from across the university and pairs them with small companies, organizations, and community groups located in developing countries and emerging economies. SMART teams work to address a specific need identified by their international partner and students work on well-defined assignments—challenging them to apply classroom knowledge and skills in real-world international settings.
About FCC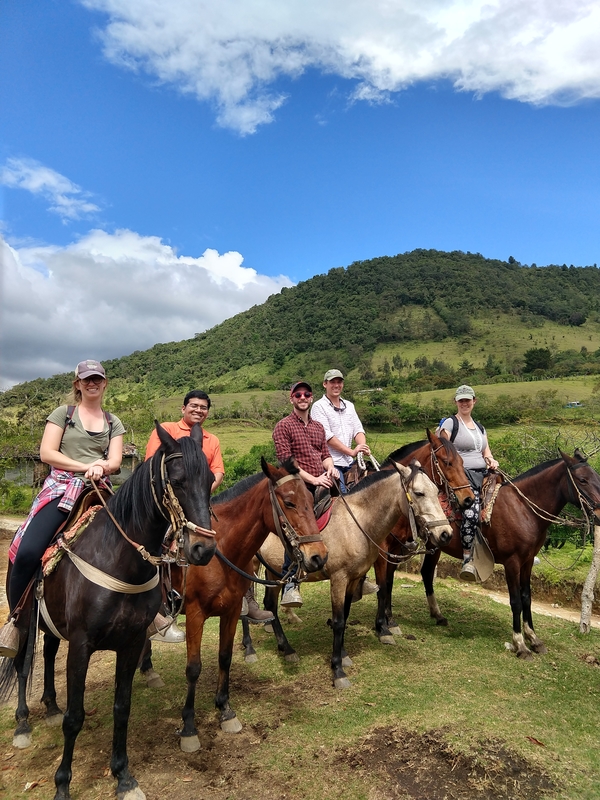 La Federación Campesina del Cauca (FCC) is s a member-owned collective of more than 600 farming families of coffee growers and is located in Cauca, Colombia. The majority of the FCC's members live on small farms, cultivating coffee as their cash crop. Altogether, these farming families include more than 2,400 individuals.
The nonprofit organization is committed to improving the economic, social, and environmental health of their communities by training members in environmentally sustainable, high quality coffee farming practices. By utilizing their collective bargaining power, FCC members strive to fetch higher premiums for their crops.
SMART team challenge and tasks
The team was tasked with analyzing two elements for the FCC: the fertilizer plant and the agroecological school. Tasks assigned were to:
design a business plan for the fertilizer production plant,
develop a service portfolio for the FCC's planned soil test lab, and
evaluate soil testing the field and farmer buy-in.
Ashraf Hossain Bhuiyan, MPS '19 (CALS)
Ashraf is concentrating in international development.
"When I applied for different SMART projects last semester, my foremost resolve was to gain experiential opportunities to learn "real world" contexts and develop skills in community engagement. Through SMART experience in Colombia, I got to learn much more beyond how to take the lessons I've learned in the classroom and translate them into the real world.

I've had the opportunity to observe a social setting that has enormous implications on both a cooperative's activities and its member communities. I got the chance to meet with FCC's member farmers, agroecological school students, and local experts. I've learned a great deal from meeting them and hearing more about their experiences; far more than I would otherwise learn from reading an academic paper inside the classroom. My work as a member of the SMART team has stimulated my interest in theories of development and conservation agricultural practices. I am confident that this perspective will prove invaluable in revealing the divergence between social desirability of conservation agriculture and its potential attractiveness to individual farmers.

Beyond what I learned from  FCC's members, I was also able to immerse myself in the local culture and witness a number of natural beauties. During our visit, we did horseback riding in the region of Silvia. It was one of my memorable experience and definitely a highlight of the trip for me. Looking back, I can say with confidence that the SMART program is a promising and rewarding opportunity to educate both undergraduate and graduate students."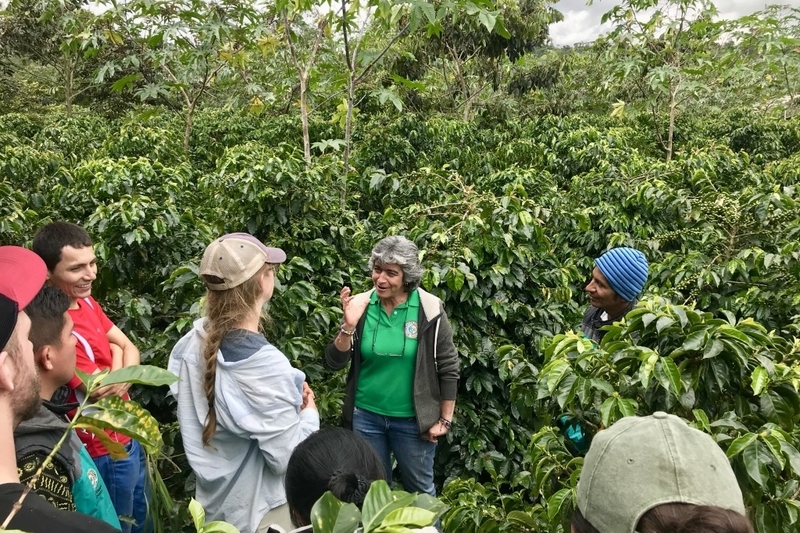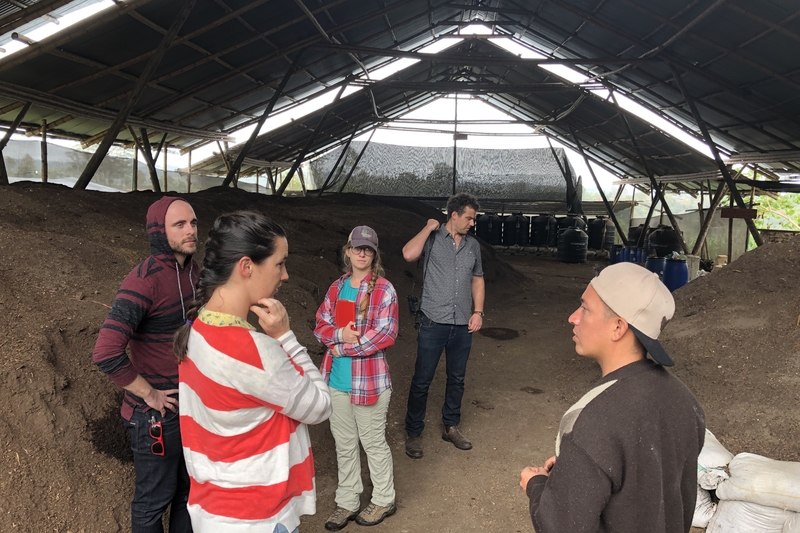 ---
Fiona Rodgerson, MPS '19 (CALS)
Fiona is concentrating in international agriculture and rural development.
"Having spent the previous summer working with dairy farmers in Colombia, I jumped at the chance of returning to a country I love to work within a different production system: coffee. I loved that the SMART program afforded us the opportunity to connect with producers on the ground: personally interacting with them and hearing their stories and struggles. I loved learning about the history of the region, as well as the ins and outs of coffee production. The partnership SMART and Cornell has built with the FCC over the years enabled us to quickly feel at home in our short stay, make meaningful connections, and understand the challenges facing the FCC and its members. I had a wonderful time working with the FCC and am grateful to the SMART program for making it possible.
Read more about the team's experience in their detailed travel blog.