2019 SMART program reflections: Cappeny Estates, South Africa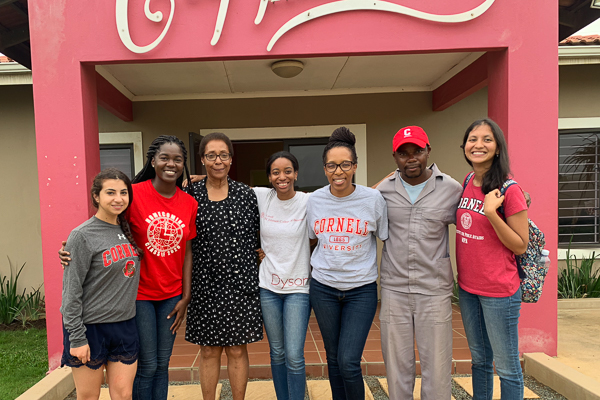 The Student Multidisciplinary Applied Research Team (SMART) program is a unique service opportunity and part of the Emerging Markets Program at the Dyson School. SMART brings together teams of both graduate and undergraduate students, faculty, and staff from across the university and pairs them with small companies, organizations, and community groups located in developing countries and emerging economies. SMART teams work to address a specific need identified by their international partner and students work on well-defined assignments—challenging them to apply classroom knowledge and skills in real-world international settings.
About Cappeny Estates
Cappeny Estates, located in Ballito, South Africa, is one of the first minority-owned strawberry farms in the country. The company farms strawberries of the highest quality by employing breakthrough technology in the field of hydroponic production methods. The farm started its production in 2013.
Cappeny Estates exemplifies the entrepreneurial spirit by providing opportunities, training and resources that enable people and communities to raise their standard of living.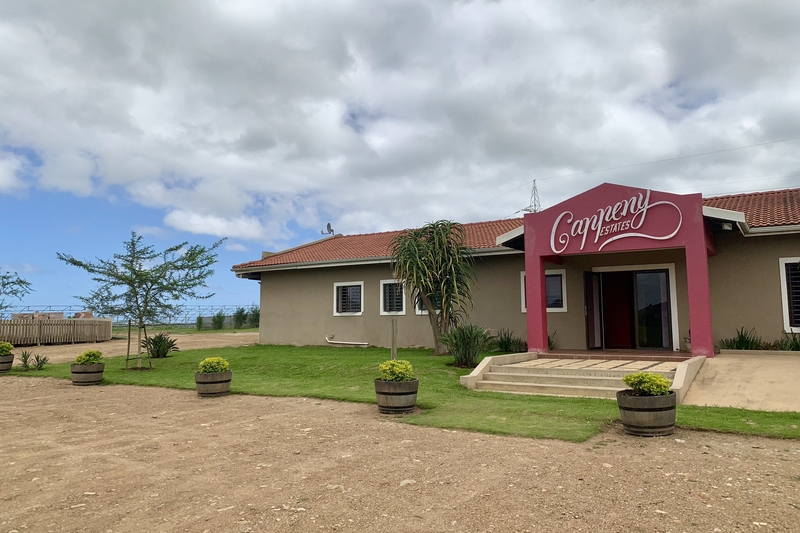 SMART team challenges and tasks
Since inception, Cappeny Estates has more than doubled its production area and revenue. The demand for strawberries, both locally and globally, continues to be strong; However, the company faces a labor shortage in that there are far too few strawberry growers to keep up with demand.
The team was challenged with capturing the history and business story of Cappeny Estates, as part of a larger effort to establish the company as a recognized trailblazer in this unique space. Tasks included:
understanding and document their value chain—'from farm to consumer'—as part of a broader story
assisting in developing effective market growth strategies to scale existing products and services while tapping new ones
---
Krystal  Zwiesineyi Chindori-Chininga '19 (CALS)
Krystal is majoring in international agriculture and rural development and  concentrating in economics and development sociology.
"The SMART experience is meaningful and transformative because of its ability to tackle interdisciplinary questions about development, learning that is only possible through holistic engagement from the student. Reflecting on my experience working with Cappeny Estates and my SMART team, the main takeaway was that business norms and trajectories are neither objective nor purely economic; in many cases, particularly those that involve emerging markets, its sociopolitical factors and complex national or ethnic histories that heavily impact business goals and environments.

Collaborating with the Gumedes, the family that owns and operates Cappeny Estates, I came to understand the company on a deeper level, beyond the layer of business models and industry profiles. Truly grasping the essence of Cappeny Estates requires empathizing with the experience of being a first-generation, black-owned farming business, one whose progress is being watched eagerly by the nation at large.

The most challenging aspect of the SMART experience was the work involved in translated the goals of the Gumedes family, both personal and professional, into  and streamlined timeline for their business. As I continue to work on agriculture and development projects, this holistic framework, of viewing the needs of a community through an economic lens, will prove instrumental in how I understand and engage stakeholders in the future. The personal goals and dreams of these communities are important and powerful, and it's for that reason that any consultation, before delivering their final recommendations, must account for these aspects as much as  conclusions drawn from economic and objective data."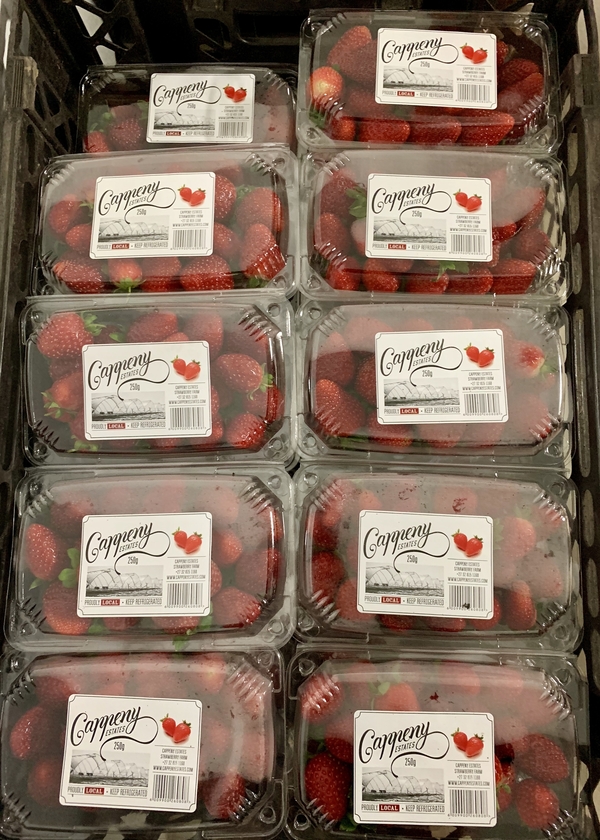 ---
Isabelle Noelsaint '19
Isabelle is majoring in applied economics and concentrating in finance as well as international trade and development.
"Working with Cappeny Estates as a member of the SMART team was my first exposure to consulting. At first, it was daunting when I thought of how a group of four college students could possibly make a tangible impact on an established business by advising experienced entrepreneurs. Looking back now, our team exceeded all of my expectations, so much so that I can say with confidence that the SMART experience has been the best part of my journey at Cornell so far.

The sheer amount of knowledge that I acquired in the span of two weeks, both about business management and about myself, was something I didn't expect unexpected. Despite our distinctive backgrounds, my entire team had the opportunity to learn and work on various aspects of the business that is Cappeny Estates: agricultural production, the financials, and the supply chain.

As someone who is interested in continuing work with developing countries after graduation, I gained a sense of clarity about my current strengths and weaknesses, highlighting what skills I possess and what skills need to be sharpened. Realizing these areas of improvement will undoubtedly inform how I spend the rest of my time at Cornell."
---
Nicolette Ocasio '19
Nicolette is majoring in applied economics and concentrating in international trade and development.
"As a graduating senior, participating in a SMART trip was such an enlightening experience to wrap up my time as a Dyson student. I have spent the last few years taking classes about economic development and working on an engineering project team that has allowed me to participate in international work, but this was the first time I had been on-site and able to interact so closely with a particular business.

While I had never worked with agricultural products, I viewed this as a particularly special opportunity. This particular SMART trip was even more special when considering everything I've learned about farming as the basis of many developing economies, knowledge that I gained from my International Trade & Development classes. It should come as no surprise, then, that I was beyond excited to depart was sparked when speaking to Yoliswa, the owner of Cappeny Estates, a few weeks prior to our visit and hearing about what she had accomplished so far. Before the trip we spent a long time learning about her current business and where she hoped to go, all while my brain was writing notes and coming up with ideas, similar to how I would for a case study in Professor Christy's class, but this time my recommendations would be for a real client.

That prospect was exciting yet intimidating, and it fueled the team's motivation be as educated as possible by meeting with local hydroponic growers and Cornell horticulturalists in order to understand how to offer the best suggestions for Cappeny's growth. While we were well-prepared prior to our departure, the team later joked about how we understand how consultants spent months on-site because it was not until we were in South Africa speaking to stakeholders that we were able to gather all the necessary information and organize it in a way that allowed us to offer comprehensive recommendations from farm practices to finance, made possible by the multidisciplinary nature of our team of policy, agriculture, and business students."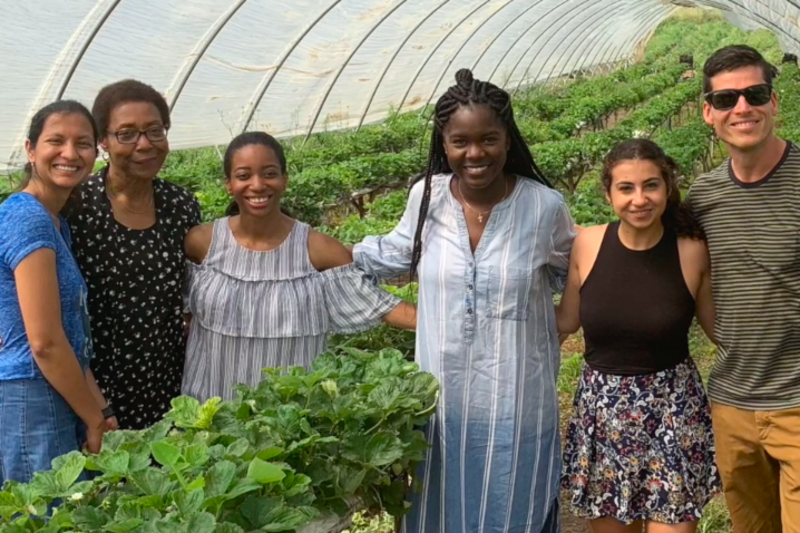 ---
Khyatee Tewari, MPA '20 (CIPA)
Khyatee Tewari is concentrating in science, technology, and infrastructure policy.  
"What surprised me most about my SMART experience most was that land discrepancies that exist even today in South Africa. I remember driving from our hotel to a nearby safari, and there were lush green hills along the whole ride.  All the hills along the hour and forty-five minute route, I quickly noticed, were fenced off.  I inquired about this, and the tour guide explained the fences were to separate private property owned mostly by white people, most of whom have since moved back to the Netherlands but still generate income through these lands. This was the first time I had ever encountered an instance where actual hills owned by private parties. Seeing this and other land discrepancies firsthand helped me to better contextualize work that we were doing for a young black couple who were interested in developing their property.

The best part of the project was the opportunity to be one part of a multidisciplinary team, one in which each member had certain skills that the team relied on in order to create solutions for the clients. I was impressed by all my teammates and our collective ability to think critically through all the ideas we had and the myriad skills each of us brought to the table. As someone with a law degree and pursuing an MPA at Cornell, I came onboard the SMART team without solid experience in financial analysis and data skills. My teammates, however, were much more familiar with these things, and I was able to learn a lot from them throughout the process.

The most challenging part of the SMART trip  was trying to understand the goals and objectives of the client. Before we left for South Africa, we had conversations with the client to understand their needs and they mentioned to us that they wanted to develop their packaging and prepare for international standards and export. However, upon arriving in South Africa, they identified an entirely different end goal, one that was less about growing the farm and more focused on property development. It took us the first three to four days to adjust to this new end goal; Nonetheless, we were still able to understand their vision and generate solutions that exceeded the expectations of our clients at Cappeny Estates."