Student teams design innovative cloud systems during Business Model Hackathon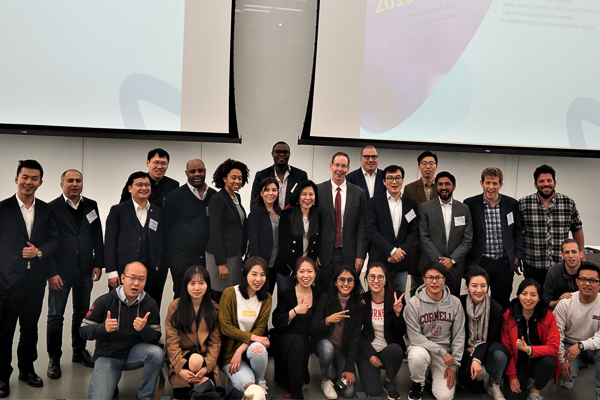 In late April, more than 120 Cornell MBA and master's degree students came to the Cornell Tech campus in New York City for the fourth annual Business Model Hackathon. The two-day competition tests skills in innovation and business savvy, with $10,000 awarded to the winning team.
The Cornell-Tsinghua Finance MBA Program has hosted the event since 2015, coinciding with the matriculation of its inaugural class. Ya-Ru Chen, academic dean for China initiatives and Nicholas H. Noyes Professor of Management, has been the driving force behind the hackathon and has helped make it a memorable learning experience for all involved.
Hackathon challenge: A unique idea in 48 hours
The assignment given to students was to come up with a platform and presentation for the cloud system. Each of the 26 teams had students from various academic and professional backgrounds, and they worked diligently for 48 hours to come up with a unique idea and presentation.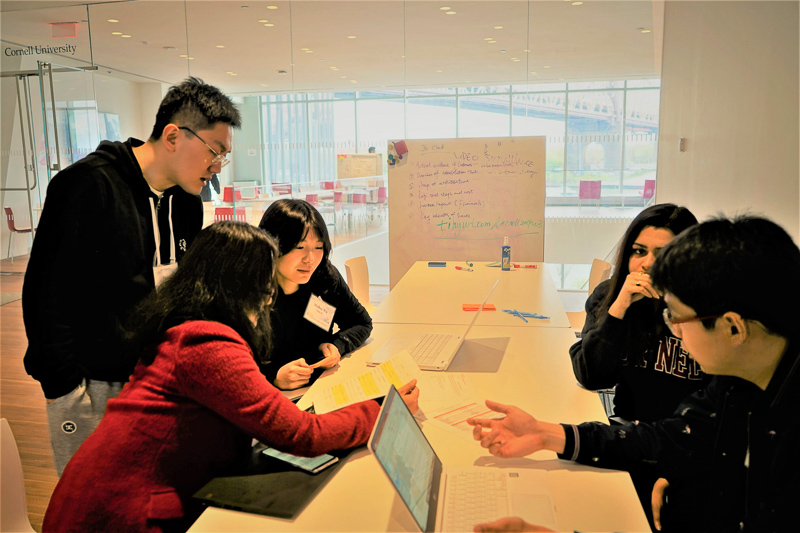 Experienced advisor meets with each team
This year's course instructor was senior lecturer Steven S. Gal, an advisor for early stage and start-up companies who has founded and funded companies resulting in more than $100 million in venture financings and $1.5 billion in successful sales. He met with all the teams over the two days to discuss their platform proposals and offer advice.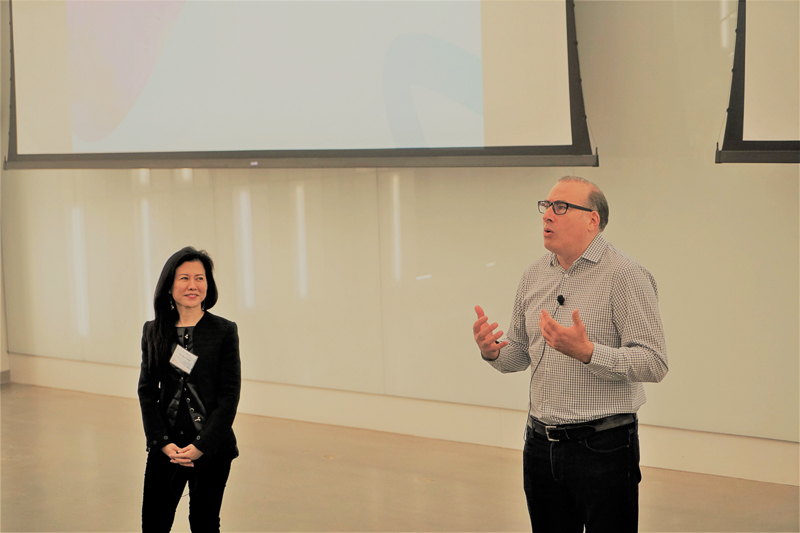 The judging panel consisted of world-leading experts within business, information technology, finance, and economics. Toward the end of the 48 hours, all the teams gathered in the auditorium at the Emma and Georgina Bloomberg Center, and the judges revealed four finalists, who would get a chance to present their ideas to everyone in attendance. The announcement was greeted with loud cheers.
Finalists take center stage
Each team had only 10 minutes to present its project. Along with the prestige of winning the competition at stake, prize money was significant. Beyond the top team taking home $10,000, the second-place team would receive $7,000 and the third-place team would garner $5,000.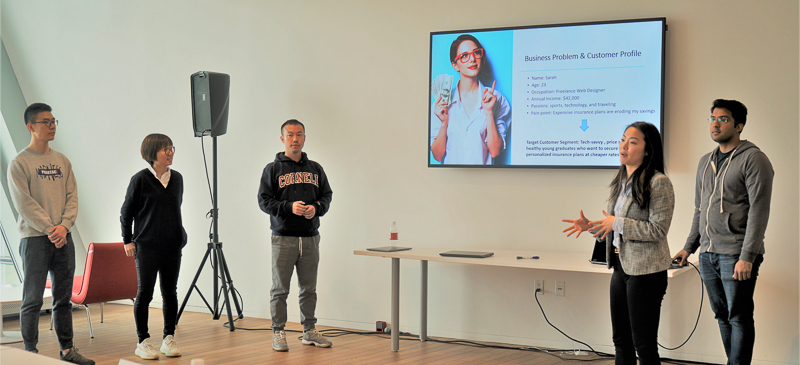 The proposals were varied and interesting. For example, the idea from Team 2 was to develop software to improve both professional and personal public speaking. Team 24's platform offered homecare for elders using intelligent software.
Mark Nelson, the Anne and Elmer Lindseth Dean of the Samuel Curtis Johnson Graduate School of Management, announced the top three winners. Team 2 won first prize, Team 8 won second prize, and Team 24 won third prize.
The event ended with a beautiful reception dinner for all the Hackathon participants, staff members, judges, and other guests. Everyone thoroughly enjoyed meeting each other, as well as the food and drinks. The Big Red Cornell Bear even showed up to celebrate the occasion!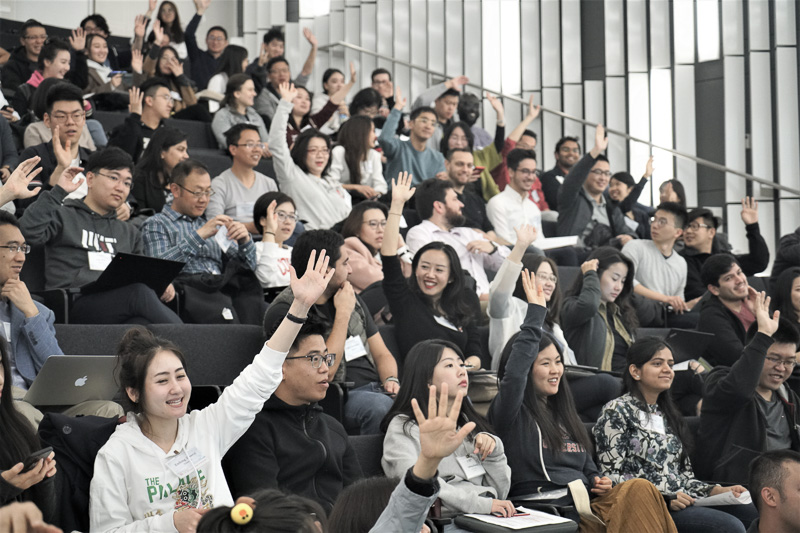 Reflections from participants
Students share their thoughts about what made the event a unique learning experience.
Candy Li Yu, Cornell-Tsinghua Finance MBA '20
"The most valuable lesson I gained was about working in groups. Relying on others is a powerful way to solve problems, which can lead to amazing results."
Yutong Niu, Cornell-Tsinghua Finance MBA '20
"The Hackathon was an unforgettable experience. The whole process is about how multi-national companies launch new products. We learned how team members from cross-cultures can find a unified goal and achieve together."
Minsi Wang, Cornell-Tsinghua Finance MBA '20
"The most important thing I learned is that we have to work together in a coordinated way to come up with a uniform idea and plan its execution."