PhD student awarded Deloitte Doctoral Fellowship in Accounting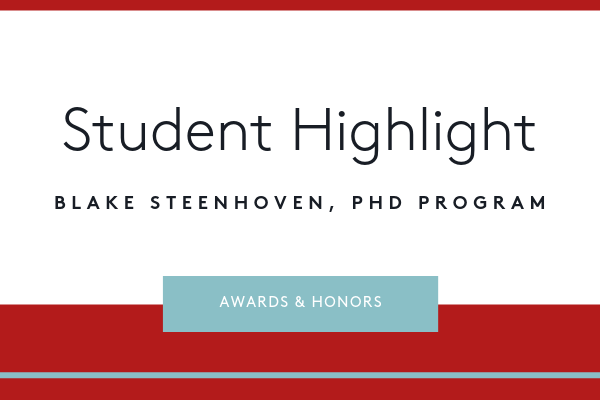 Blake Allen Steenhoven, PhD student in the field of management, is the 2019 recipient of the prestigious Deloitte Foundation Doctoral Fellowship in Accounting. Given to just 10 PhD candidates in the United States, the monetary award of $25,000 supports recipients as they complete their doctoral dissertation. Congratulations, Blake!
At a glance:
Award received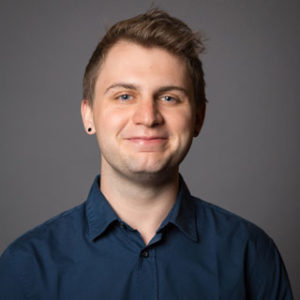 Deloitte 2019 Doctoral Fellowship in Accounting
Awarding body
Deloitte Foundation
Recipients
Blake Allen Steenhoven, Cornell University, and nine other PhD students at universities across the United States
About Blake Allen Steenhoven
Steenhoven is a student in the PhD in Management program focusing in the area of accounting. Prior to pursuing his PhD at Cornell, Steenhoven worked as an auditor for KPMG with clients in technology, financial services, real estate, and agriculture industries. Steenhoven's current research focuses on the role of accounting information in the judgement and decision-making of investors, auditors, and managers.
About the award
The Deloitte Foundation is a not-for-profit organization that aims to support education in the United States through initiatives that assist students and promote excellence in teaching, research, and curriculum. Each year, around 100 universities are invited to submit nominations for the Deloitte Foundation Doctoral Fellowship in Accounting. For the 2019 award, Accounting faculty at these institutions nominated a total of 52 PhD students, a 70 percent increase from the previous year's nominees. A selection committee of four highly regarded accounting educators chose the recipients.
"Growing the pipeline as well as strengthening the quantity and quality of accounting professors is critical to developing the next generation of future leaders," said Tonie Leatherberry, president, Deloitte Foundation. "The financial support from the foundation can help this year's recipients complete their academic career journey and could have a significant impact on the thousands of students they will teach over Time."
Learn more about the award by visiting Deloitte for the full press release.