Executive education food and beverage courses embrace new trends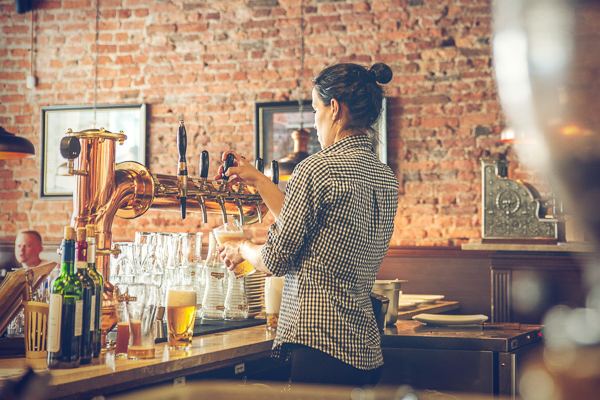 Craft breweries are surging in popularity, hyper-local sourcing is in vogue, and kids' meals have moved into gourmet cuisine.
In this era of rapidly shifting trends, it can be difficult for restaurateurs to create new and exciting "Insta-worthy" menu options while appealing to customers looking for tried-and-true classics. Yet attracting new customers, and retaining loyal existing ones, requires restaurants to stay on top of the latest food and beverage consumer preferences.
For hospitality and restaurant managers who want to leverage the hottest trends in the industry, Cornell's Professional Development Program (PDP) offers them the perfect opportunity to take a series of intensive three-day courses taught by renowned faculty in the food and beverage field.
Every summer, hospitality professionals from around the world converge on the Cornell campus in Ithaca, NY, to learn about best practices in food and beverage operations. Participants not only gain insight from Cornell's faculty, but they also learn from other hospitality professionals who offer fresh ideas on all facets of restaurant management.
"The best thing about having such diverse attendees is they all bring something different to food and beverage operations," says Douglass Miller, a lecturer in the Cornell University School of Hotel Administration (SHA), who co-teaches a course on beverage management at PDP.
Miller, who has more than 30 years of experience in restaurants, hotels, and resorts, taught at the Culinary Institute of America before joining the faculty at Cornell. His co-teacher, Cheryl Stanley, a lecturer in SHA, has 20 years of experience in food and beverage retail, operations, and consulting and teaches the well-known Cornell Introduction to Wines course, one of the largest wine education opportunities in the country.
In the foodservice area, Alex Susskind, a professor in SHA for the past 21 years, teaches a course in PDP on maximizing revenues in restaurant operations. Susskind, who has published his research widely in hospitality journals, is the director of the Cornell Institute for Food and Beverage Management.
"These courses benefit people who need to learn more about making good decisions about food and beverage operations," says Susskind, who is also the associate dean for academic affairs at SHA. "It's for decision makers, managers, leaders in organizations, and food and beverage directors. These are folks who are in the field everyday making decisions. They come to these classes to hone their skills, ask questions, and get the answers they need."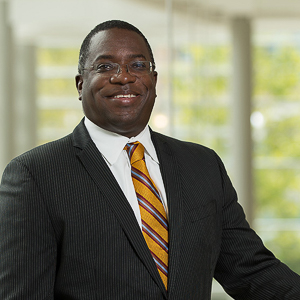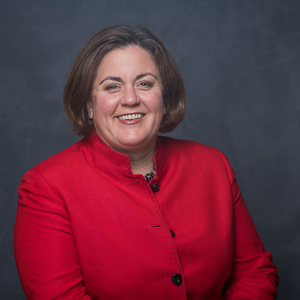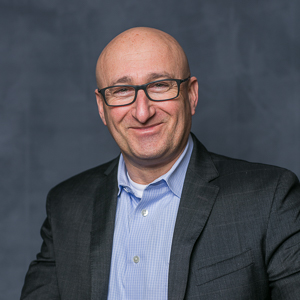 The foodservice profit chain
Improving profitability in foodservice operations depends on a number of factors, including menu pricing techniques, effective marketing, using strategies for guest service management, and developing metrics to monitor operations.
Hospitality and restaurant managers learn how to apply these techniques in The Foodservice Profit Chain: A Pathway to Revenue Optimization, a PDP course taught by Susskind that is offered in late June on Cornell's campus.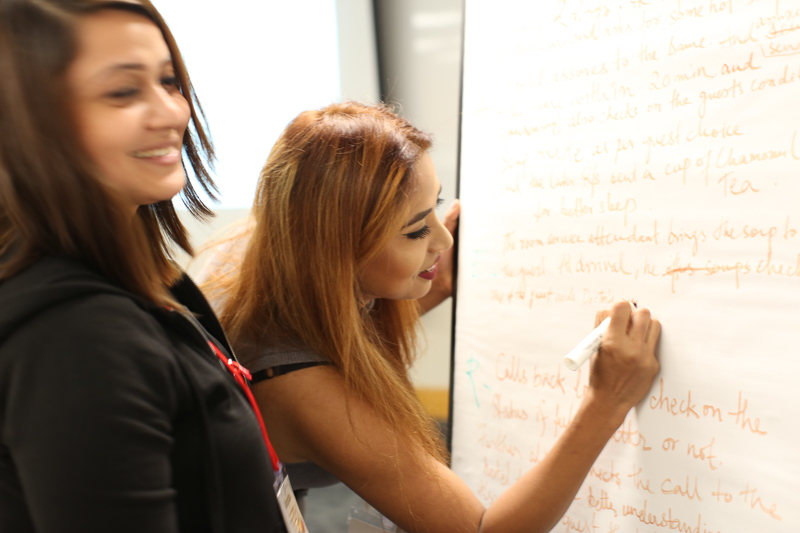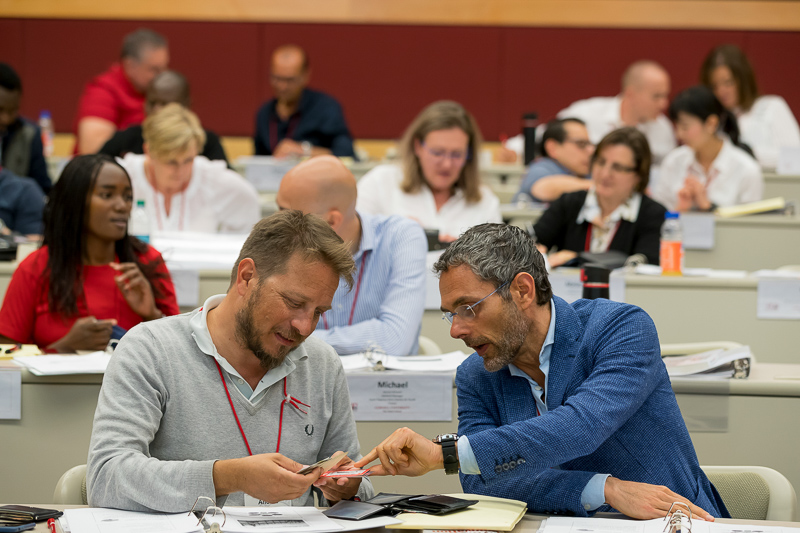 "The course helps people from different areas get exposed to more concrete analysis and concrete thinking about how to manage and run successful food and beverage operations," Susskind says.
In the course, Susskind helps attendees analyze their operations by asking them to review their income statements and balance sheets, which can show how they can optimize their revenues. After a review of restaurant trends, participants also evaluate approaches to creating innovative menu items.
"Menu development is related to psychology," Susskind says. "We explore customer service management, which includes understanding your guests and how to create value through the guest-server relationship."
One of the latest trends in menu development is a new focus on children's meals. The traditional mainstays in children's menus—hotdogs and hamburgers—have now been replaced with sliced steak sandwiches on toast or salmon teriyaki served with brown rice.
"Restaurants are making food especially for kids so the flavors aren't always as bold," Susskind says. "They're taking dishes and making them feel more special so they're not just getting a hot dog. They're getting a plate of food like their parents."
While children are dining on gourmet entrees, adult customers are gravitating toward plant-based foods, global cuisine, and new cuts of meat, according to the National Restaurant Association's 2019 Culinary Forecast.
With PDP participants representing countries from Spain to Singapore, Susskind helps them assess which of the latest food trends in the culinary forecast they should adopt in their food and beverage operations.
"The collaboration in the classroom is terrific. As the group is from around the world, giving everyone the opportunity to identify the regional trends they are seeing, and compare that with their class peers," Susskind says. "Since I can't know what's happening in every city in the world, I count on the participants to bring that with them."
Maximizing your beverage profit programs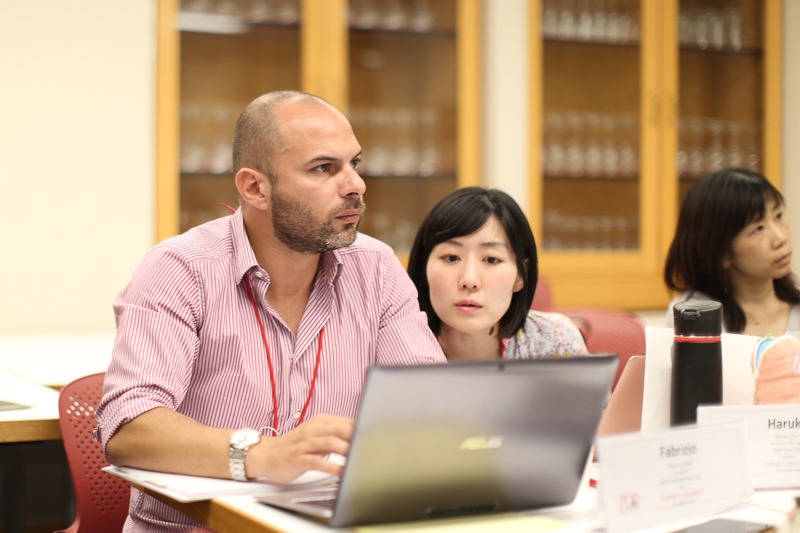 A key component in a restaurant's profitability is its beverage program. And one of the most critical factors in optimizing profits from beverage operations is setting pricing.
In Maximizing Your Beverage Program Profits through Innovation and Creativity, offered in early July, participants analyze their pricing and assess whether they may be losing revenue from their beverage program.
"Only knowing the wholesale cost compared to the guest price does not mean prices are maximized," Stanley says. "We can go through the menu and give them tools that they can take back to their operation and really make it stronger."
Stanley and Miller, who co-teach the course, show participants how to use the top trends in the industry to enhance their beverage offerings in restaurants, hotels, and other types of food service operations. One example they explore is the proliferation of breweries and the rising popularity of craft brews, which has vastly expanded choices in the beer market.
"Now that there's more selection, how do you as an operator make decisions on what you're going to carry?" Miller asks. "Having more product is great, but it makes it much more complicated to make decisions. The answer is to bring out what your clients want and what's best for your operation, and the coursework equips participants to figure out how to effectively do that."
Another hot trend is the focus on nonalcoholic drinks, from lattes to carbonated beverages. With the decline in soda consumption, flavored waters, especially those made on the premises, are also growing in popularity.
Stanley points out that it's not only choosing new beverages, but also serving them in a unique way that will captivate customers. Wheeling a tea cart to a diner's table, for example, can change the dining experience, she says.
Ultimately, the unique concept of each restaurant and the clientele it serves are the most critical factors that will guide decisions about what type of beverage program to offer. "It's not a cookie-cutter course," Miller says. "We really try and tailor it to what each of the attendee's needs are and what type of operation they have."
Are your food and beverage programs leveraging trends to achieve maximum profitability?
Hospitality industry professionals can join Cornell's SHA faculty Cheryl Stanley, Doug Miller, and Alex Susskind for an intensive learning opportunity to hone their skills and upgrade their food and beverage perspective.
Professional Development Program courses:
Both courses are offered on the Cornell University campus in Ithaca, NY, USA.
The Foodservice Profit Chain: A Pathway to Revenue Optimization
June 27­–29, 2019
Maximizing your Beverage Program Profits through Innovation and Creativity
July 1–3, 2019
If you can't join us this year, submit your email address to stay up to date on 2020 food and beverage course options.
—Written by Sherrie Negrea, a freelance writer for the Cornell SC Johnson College of Business