An unconventional decision: My straight-through, MBA/bachelor's degree experience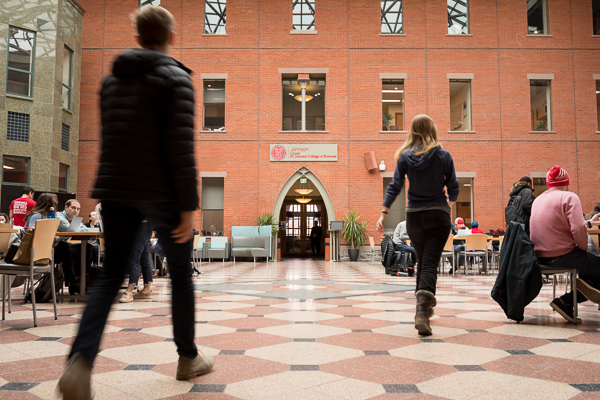 By Hannah Cho '19 (ILR), MBA '20
When I introduce myself to people, oftentimes, the first question I get asked is, "What did you do before Johnson?" As if the answer has already been ingrained into my muscle memory, I give my standard 30-second explanation of how I technically have yet to graduate from my undergraduate studies at the ILR School and that I came straight through to pursue my MBA. The reactions are often mixed; some react with awe while others raise their eyebrows in confusion as to why a 22-year-old would need an MBA.
This unconventional decision I made to pursue my MBA straight out of undergrad in the Five-Year MBA/Bachelor's Degree program is one that served many challenges, both during career recruitment and in terms of figuring out how I could maximize my own experiences to be meaningful. However, as I reflect upon my first year at Johnson, I can only say that this year served to be the most pivotal year in my professional and personal development.
Business for impact…but how?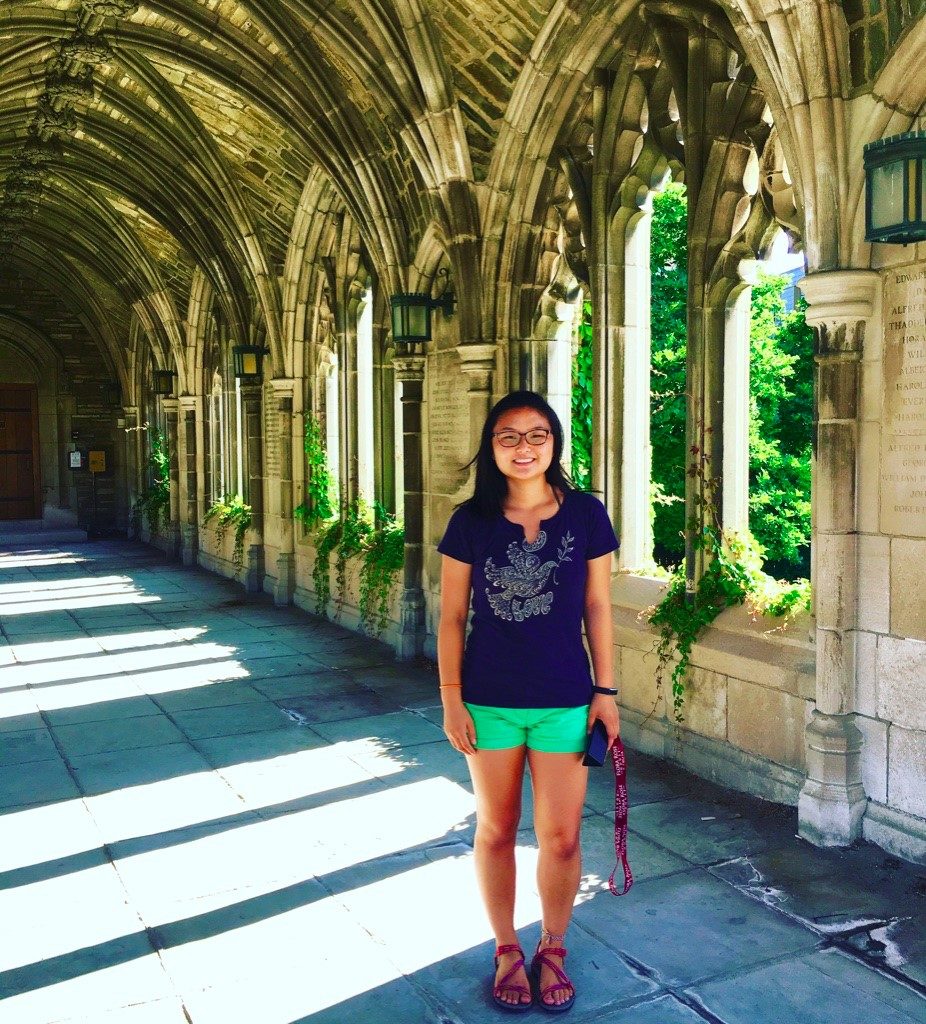 To provide some background about myself, I came into Cornell as a transfer student in the fall of 2016. Like most 20-year-olds, I had big dreams but little idea of how I would pursue them. I knew that I wanted to go into business; I wanted to go into a career field in which I could have a direct and tangible impact. My previous experiences of working in the not-for-profit field in high school had instilled a passion for working for the greater good; but in which aspect and area of business that this would be possible, I had absolutely no idea. In the ILR School, I had the opportunity to explore various facets of business. But more so, I gained a greater understanding of the importance of practicing ethical business habits and the history of the workplace and labor.
During the summer after my sophomore year, I interned as a human resources and labor relations Intern at a large aerospace systems company. This experience gave me a first-hand insight of the role of the union in a corporate setting as well as the importance of employee representation and voice when making executive decisions.  I found that I particularly enjoyed working in negotiations. From shadowing my manager when she had conversations with union representatives regarding certain grievances, I found this particular aspect to be of great interest for me.
Reflecting upon this experience, I knew that I wanted to be in a client-facing role; however, I did not see human resources to be the career path exclusive to this practice. I began to do further research on what would be the most fitting career for me. It was also during my sophomore year that I was first introduced to the idea of pursuing an MBA. I struck up conversation with a fellow ILR graduate who happened to be a Five-Year Program participant and in her second year at Johnson. After sharing my own experience of wanting to pivot my career path from HR, she shared her own experience of wanting to further her educational acumen in HR, which is why she chose to pursue her MBA right out of her undergraduate studies. From that conversation, I began thinking about where an MBA would fit into my career trajectory. I knew that it was uncommon for someone to pursue an MBA straight out of undergrad, especially because it is often utilized as a pivot point in one's career. What purpose would the degree serve me, as someone who has no full-time work experience?
Getting to know Johnson and taking an exciting leap
Since I was on the fence on applying for the Class of 2020 cycle, I decided that it was important for me to fully understand what life as an MBA student would be like before making a sound decision. So, in September of my junior year, I attended the Johnson Women in Business (JWiB) admissions event. I can say with full confidence that the two days I spent at JWiB ultimately convinced me that getting an MBA at Johnson was the best next step for me and my career.
The most transformative experience came in the form of a mock class with Angela Noble-Grange, senior lecturer in management communication. She did a lecture on personal pitch and being courageous with asking questions. I distinctly remember garnering up the courage to ask her how to be bold with my statements (e.g. without the words "I think"). Instead of directly giving me an answer, she asked me to stand up in front of the entire group and tell her why I was thinking of pursuing an MBA without using crutch words. While I was flustered, I appreciated this method of teaching in which I was not only receiving information, but I was also being put out of my comfort zone to practice what I had learned.
Throughout the rest of JWiB, I learned about the Two-Year MBA core as well as the immersions. The opportunity to be fully immersed in coursework as well as the possibility to gain experience abroad or with finance-specific Johnson NYC curriculum at the Cornell Tech campus intrigued me.
After JWiB ended, I went home and signed up to take the GRE—the specialized educational experience of business school as well as the open door to pivot my career interests now created a leap I was excited to take.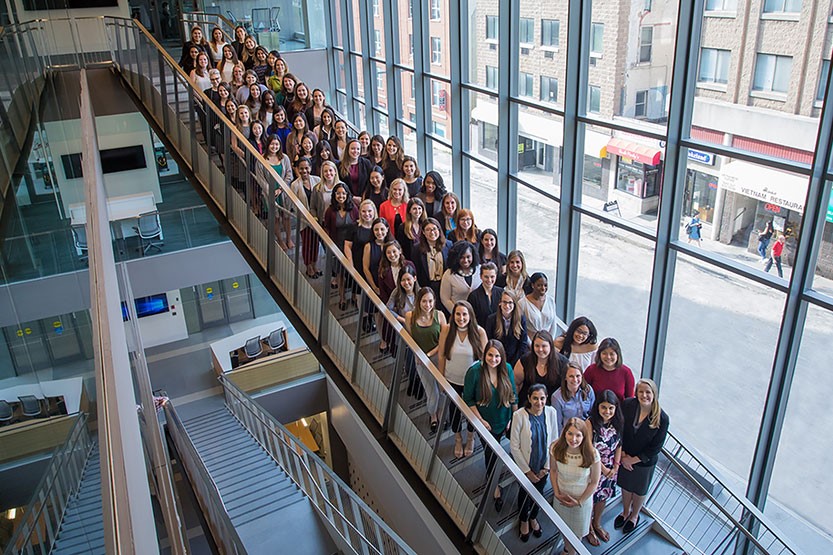 Is a straight-through bachelor's degree/MBA right for you?
The decision to pursue business school straight out of undergrad is not one to be taken lightly. Honestly, you'll most likely experience more extensive questioning during recruitment; the question of "why now" should be an easy one to answer if you have the right intentions in coming to get your MBA without any full-time work experience. For me, the decision primarily derived from: 1) the opportunity to gain a more specialized education in the career field that I was interested in since my undergraduate experience differed greatly from my pursuits, and 2) the decision I made as a 20-year-old to pivot my career trajectory early.
As my first year as an MBA student comes to a close, I can only say that deciding to come to Johnson is by far the best decision that I have made. Through the core team experience, I was not only able to learn about different working styles and how to compromise, but I was also able to experience true teamwork and being able to rely on others when things became difficult for me.
Through the recruiting experience, I learned true grit and the importance of having the utmost confidence in myself and my own skills and abilities that I gained from my experiences. I learned that, although my experiences are limited, I could showcase the qualities and skills that I have to perform just as well as my peers.
And lastly, through the experience of just being part of the Johnson community, I learned what it means to be a part of a tight-knit community that seeks unity and cohesion. The Johnson community is like no other—and I'm extremely thankful and honored to be a part of it.
While I walked in a cap and gown as part of the Class of 2019 as a graduate of the ILR School, I'm looking forward to staying another year at Cornell as an MBA student in the Class of 2020.
---
About Hannah Cho '19 (ILR), MBA '20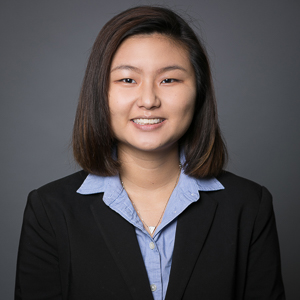 Hannah is part of the Johnson Admissions Bridge Program as a five-year Bachelor's/MBA student. She recently graduated from the ILR School majoring in industrial and labor relations and minoring in business and law & society. During her first year as an MBA student, Hannah completed the investment banking immersion. Hannah is originally from Newark, Delaware, and enjoys dabbling in calligraphy and playing with her mini schnauzer, Milky.